WATCH: Dakota Johnson And Jamie Dornan Share First Kiss On Fifty Shades Of Grey Set
Things are hotting up on the Fifty Shades of Grey film set as lead stars Dakota Johnson and Jamie Dornan were seen sharing their first kiss during shooting for the key scene from the book – when Anastasia Steele is presented with her contract by Christian Grey.
Dakota, who plays innocent college graduate Ana, was spotted in a plum coloured dress and camel coloured coat as she and Brit hunk Jamie, looking dapper in one of Mr Grey's smart suits were filmed walking out of a plush office building.
Jamie Dornan and Dakota Johnson shoot the contract scene for the Fifty Shades of Grey movie in Vancouver, Canada (R.Chiang/Splash News)
The actress was seen carrying an envelope for the scene which sees the pair saying their goodbyes after Ana is presented with the contract from Christian, outlining his plans for their bedroom activities.
As Dakota was filmed getting into a car, she stopped to give Jamie's character a kiss before driving off.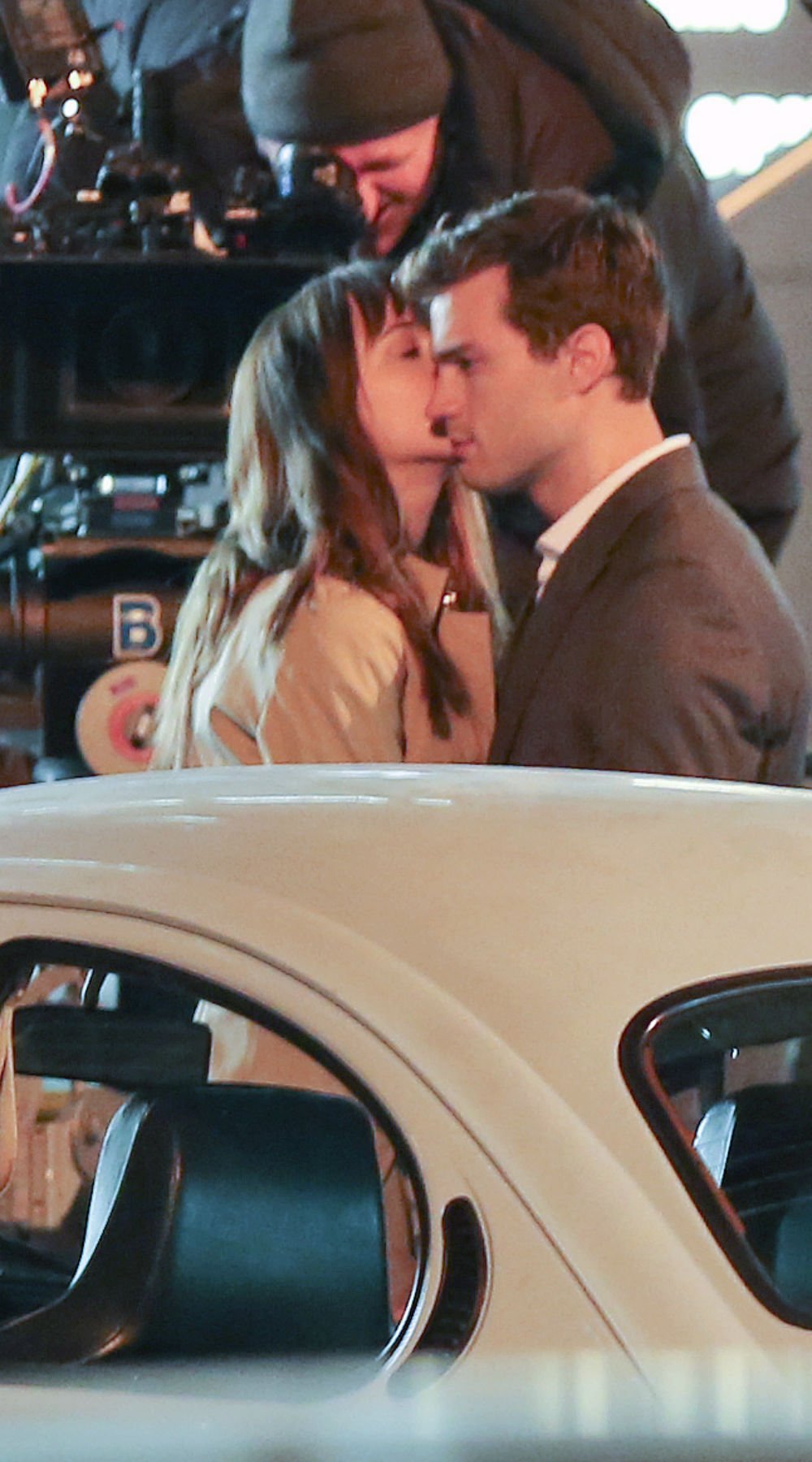 Things are starting to heat up on the chilly set (R.Chiang/Splash News)
While the two actors were looking smart as Sam Taylor Johnson directed them in the night shoot, the chilly Vancouver conditions got the better of them in between takes, as they wrapped up in cosy coats, while Dakota slipped on some UGG boots in place of her heels.
While Dakota and Jamie have been working hard in Canada for the past week there's been no sign on set yet of the film's other stars including our very own Rita Ora.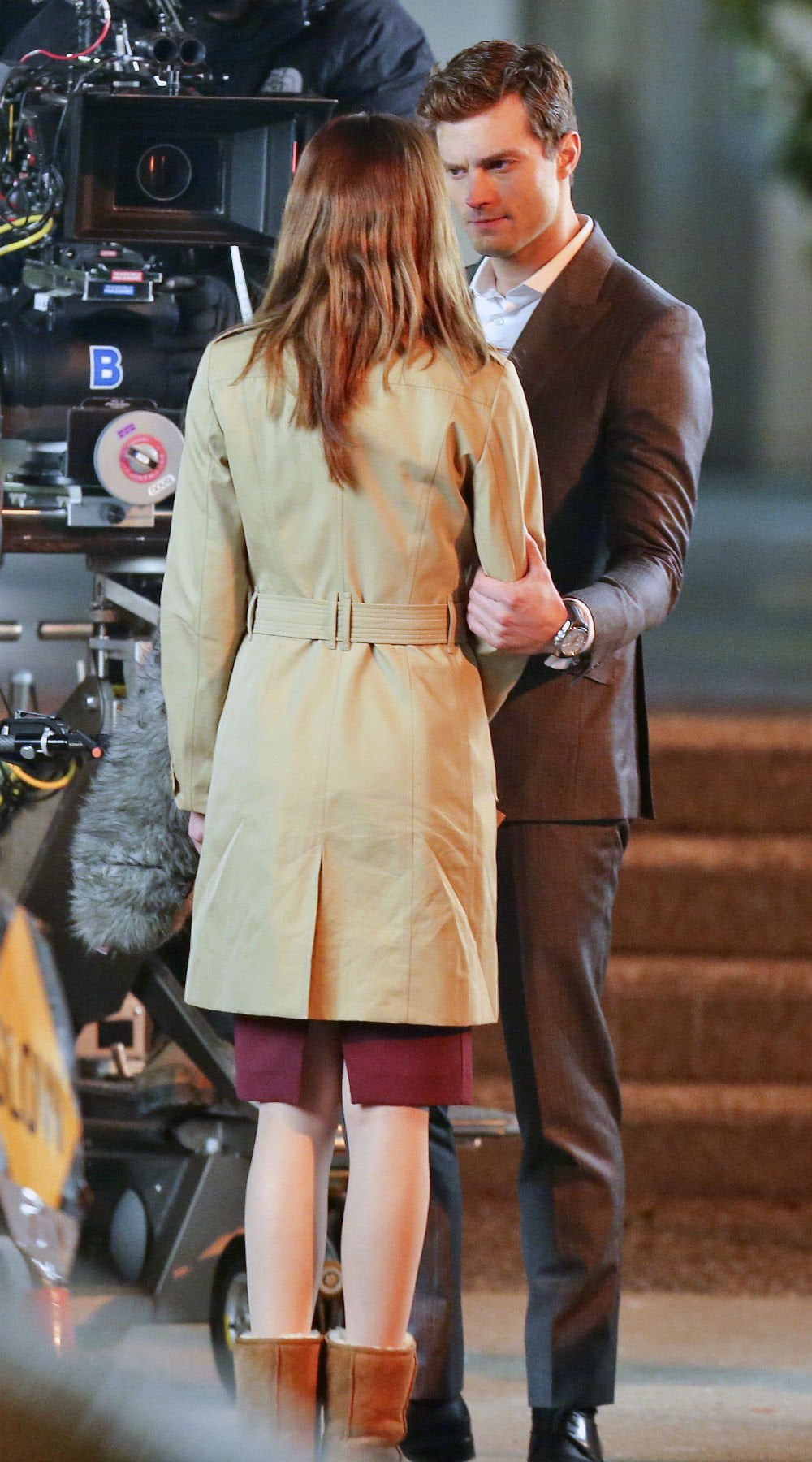 Dakota slipped on some cosy UGG boots to keep warm as the pair shot their scenes (R.Chiang/Splash News)
The Hot Right Now singer confirmed last week that she will be starring as Mia, Christian's adopted sister in the film, with the news met by a bit of an outcry from Fifty Shades fans.
Another name to join the team recently is Marcia Gay Harden, who will be playing Dr Grace Trevelyan Grey, Christian Grey's adoptive mother in the movie adaptation of E.L. James' book, while Luke Grimes, Eloise Mumford, Kate Kavanagh, Victor Rasuk and Max Martini have also been cast.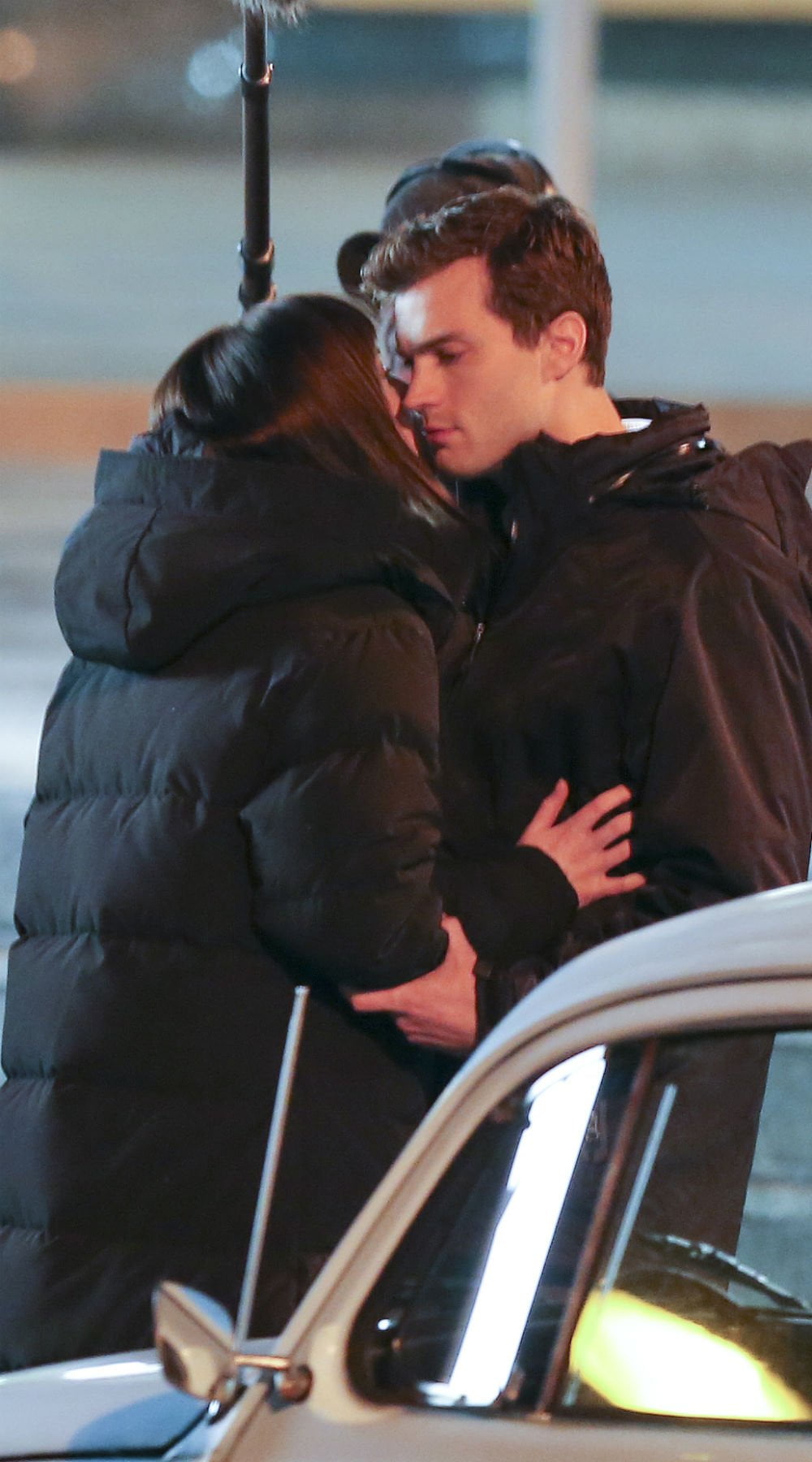 The lead actors wrapped up in big coats as they rehearsed the kissing scene before the cameras rolled (R.Chiang/Splash News)
Jamie Dornan And Dakota Johnson Start Shooting Fifty Shades Of Grey Movie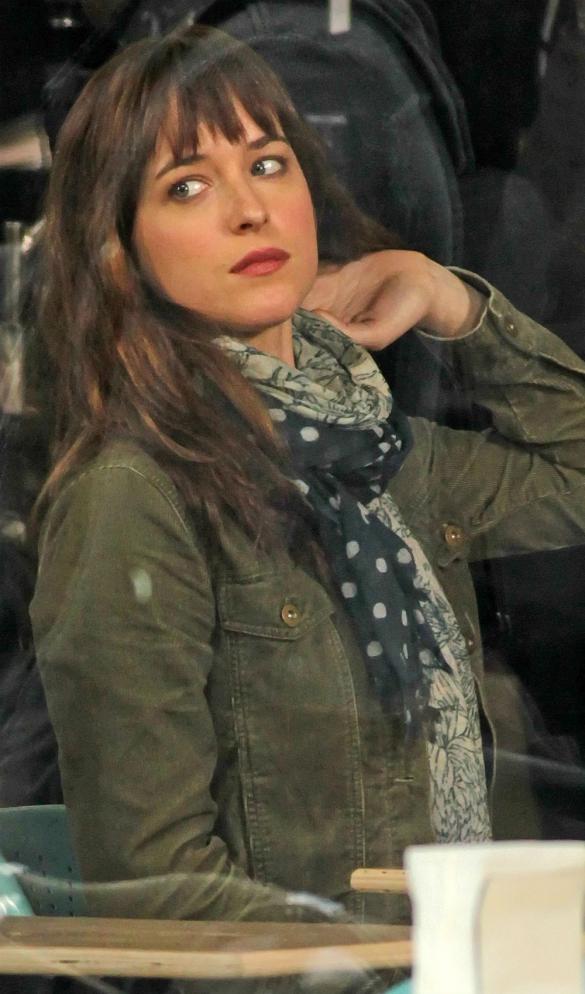 Dakota Johnson is seen on the first day of shooting for the Fifty Shades of Grey movie in a Vancouver cafe, looking pretty in an army green jacket and printed scarf paired with a deep pink slick of lipstick (AKM-GSI)