The Other Woman Star Cameron Diaz On Twenty Years Of Playing Empowering Women
Cameron Diaz has been reflecting on almost two decades in Hollywood, with the star of new comedy The Other Woman admitting she's proud of her history of playing strong women, empowering characters.
In The Other Woman Cameron stars as Carly who not only discovers that her boyfriend is married (to Leslie Mann's character) but that he's also romancing another gorgeous girl, played by Sports Illustrated model Kate Upton.
Cameron explains that she wanted to make sure Carly was seen as an empowered woman despite the situation she finds herself in.
"It's how we [women] are. We're not worried any longer about being self-sufficient and independent. We've decided we can own that and that is what we are", she tells the Huffington Post.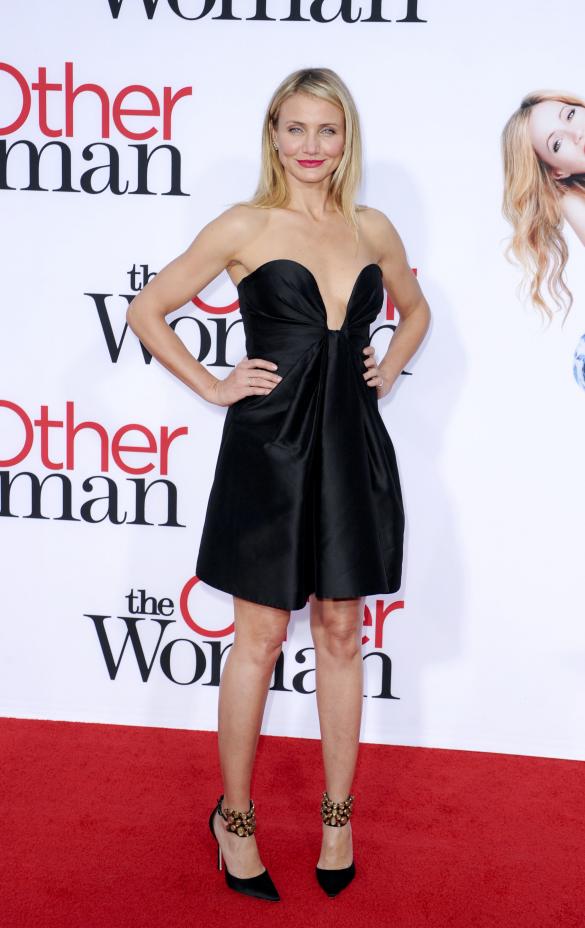 Cameron Diaz chooses a risque dress for the LA premiere of her new movie The Other Woman (WENN)
"We can find relationships that can serve us and that are good for us. We don't have to stay in something if it's not the right relationship," she explains. "If something doesn't work you don't stay there and I think Carly's knows that for herself. She leaves the relationship as soon as she finds out her boyfriend is married. She doesn't try to get him to explain to her why he did it or say that he was going to leave his wife for her.
"She just really owned it and said 'I have to get out of here', and says the same thing to her [Mann's character] – 'you can't change this person.' She is self-possessed and she knows what's good for her and I think it's important that's reflected."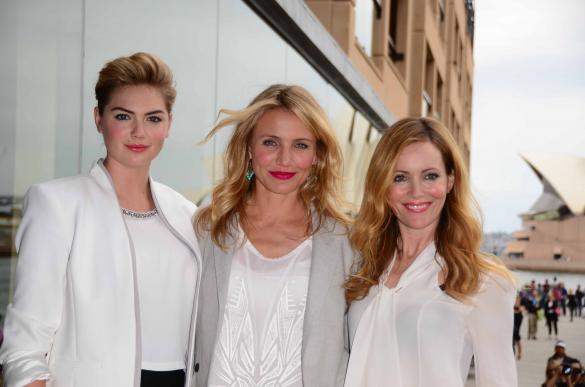 Cameron with her co-stars Kate Upton and Leslie Mann (WENN)
Carly has similar character traits to some of Cameron's past characters, with the actress admitting of her role choices through the years: "I don't know if it's a responsibility… I've just always felt that way with my characters. I always want to play to the best parts of the character. That's why we would love to see more of her in movies or tv shows about women's rights.
"I have a tendency to play characters that are strong, with vulnerabilities that are as real as possible – not things that have been put on them as an affectation of someone else's idea of a woman's vulnerabilities."
The Other Woman hits cinemas this week.