'The Only Black Guy Is Arrested': Rebecca Black Accused Of Being 'Racist' Over New 'Saturday' Music Video
Rebecca Black has been flooded with a torrent of racism accusations following the premiere of her new music video 'Saturday,' which has left some offended that a black man who features in the video is arrested.
The internet sensation shot to fame with her first hit 'Friday' back in 2011 and made a stomping return this weekend with the premiere of 'Saturday' which barely differs from her first offering and sees Rebecca enjoying a wild, all-American house party.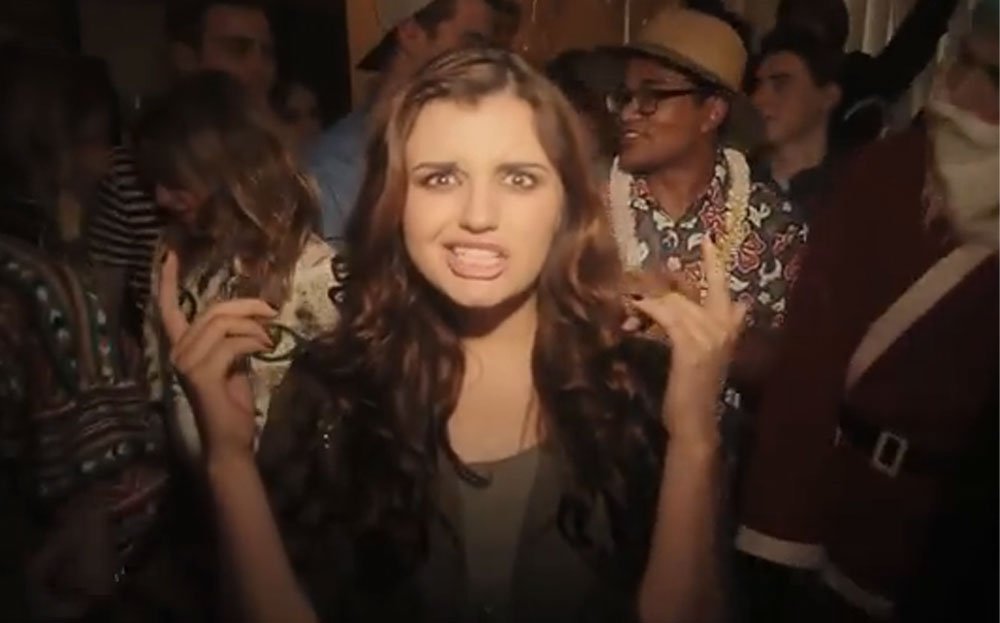 Rebecca Black is back with another party-loving video, titled 'Saturday' (YouTube)
However, Rebecca is now drawing the wrong kind of attention with the singer being branded a "racist" by some who are far from impressed that an extra who appears to be the only black person featured in the video, is arrested.
@bromodaniel was one of the many who blasted the singer, tweeting: "I find @MsRebeccaBlack 's new Saturday video s***ty and a little racist towards the end. I hope your Saturday does come to an end lol."
@bangdang_ shared a similar sentiment, writing: "Wtf rebecca black is racist, in her new video saturday the entire video is white ppl and at the end a black guy gets arrested," while @OccupyRene chimed in: "The only back guy in Rebecca Black's new song/video, "Saturday", is arrested at the end. Yep. @MsRebeccaBlack, why you so racist (sic)?"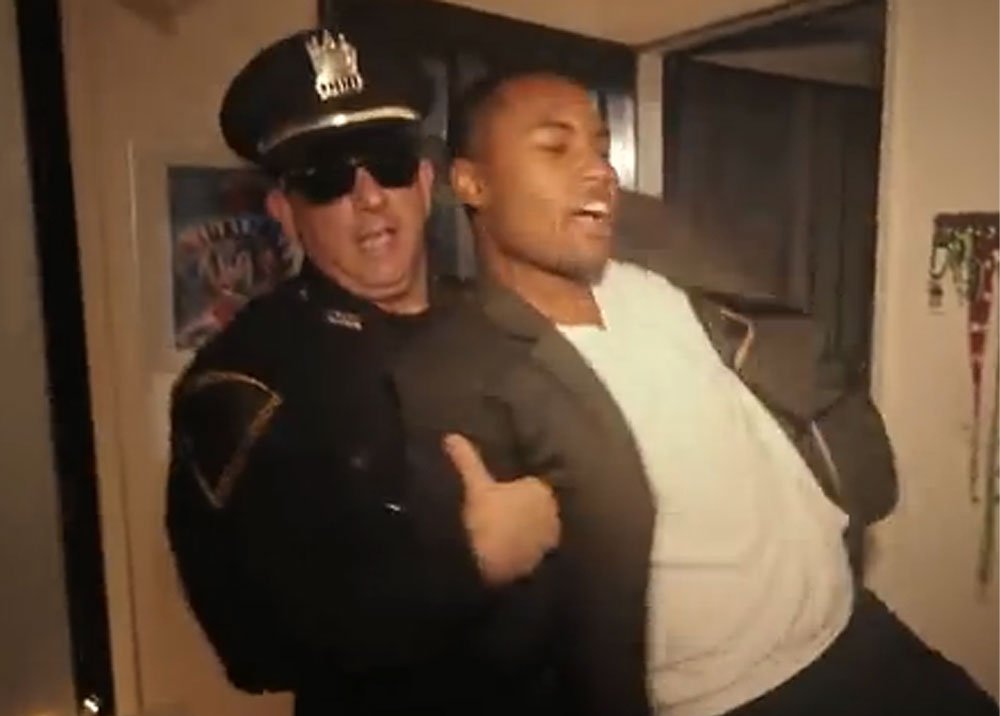 The man getting arrested in the music video (YouTube)
Not everyone was offended by the video though, with @ChianTingLang tweeting: "Can't believe Rebecca Black actually sang 'Saturday'. The worst part is, it's not that bad HAHA," similar to @ZeppelinG1993 who wrote: "Rebecca Black's new single "Saturday" is better/ less annoying than "Friday." Unfortunately, that's just about it."
Rebecca doesn't appear to have caught wind of the "racism" allegations and took to Twitter to continue promoting her new single, writing: "I cant believe we're almost at 7.5 MILLION VIEWS in just over 36 hours!!! NOT EVEN 2 DAYS WHAT IS HAPPENIIIIIIIINNGG."