The definitive list of the 20 greatest superheroes and villains from The Marvel Universe
The Marvel Universe has become more popular than ever. Whatever the film, whatever the hero, guaranteed its release will spawn the headline "box office record". But we love it; every film, every hero.
We've actually managed to whittle down our top 20 heroes, antiheroes and villains from the Marvel Universe out of the thousands which have become living legends.
Gambit
Perhaps the sleaziest of all the mutants, Gambit has notoriously gone down as the ladies-man of the Marvel universe. But it's not just his chat-up lines which make him a lady killer: His ability to manipulate kinetic energy to toss cards as explosive objects makes him by far one of the most intriguing X-men out there. Hence why he's been given his first standalone movie with Channing Tatum next year.
Black Widow
A world class athlete, gymnast, acrobat, professional martial artist, an unprecedented talent for psychological manipulation and the white blood cells to fend off any foreign body. Okay, her peers maybe more modest than most of her Marvel comrades, but in so many ways she is the most badass Avenger. Oh, and she's a professional ballerina which we can't say about Tony Stark
Deadpool
Wade Winton Wilson began his Marvel life as a villain before evolving into a comical antihero with the superhuman ability of an accelerated healing power. Certainly the funnest mutant to follow, Deadpool makes the list for his humour alone.
Ghost Rider
Don't let the Nicholas Cage movie fool you. Ghost Rider's demonic glare is a means to burn his foe with their sins. If ever there was a greater example o poetic justice then please, we'd love to hear it.
Nick Fury
His methods maybe questionable at times, but Nick Fury's will to protect the planet meets no bounds. As the director of S.H.I.E.L.D, Fury certainly remains the most qualified hero in the Marvel Universe and his experience on the battlefield is second to none.
The Invisible Woman
Invisibility is possibly the most sought after power here in the actual universe, whatever the intentions. But in Marvel, The Invisible Woman is not only the master of indestructible force field abilities, but she's also the mother of an otherwise testosterone-driven team of superheroes often in need of putting in their place. Perhaps that may be her greatest superpower of all.
The Thing
After deliberating between The Hulk and The Thing, we came to the conclusion that both deserve their place on this list. The Thing's own courageous battle with his appearance teamed with his enormous heart makes him certainly one of the most loveable in the Marvel Universe. But pee him off and boy you're in for a storm and half.
Hulk
Bruce Banner may not look like a particularly tough cookie, but his alter-ego is the strongest hero of them all. He may not be one to bring home to the parents but if you need some needless smashing, The Hulk's your main man.
Captain America
Steve Rogers, a rejected military soldier who becomes Captain America after a slug of Super-Soldier serum, socked it to Hitler, put an end to Red Skull's earth-shattering plans and stood up to Iron Man's Superhero Registration Act during the Marvel Civil War.
Daredevil
After losing his eyesight in a chemical spill Matt Murdock gained super-enhanced senses allowing him to see the world with a radar-like ability. HIs fearless approach to danger and vengeful motives for the death of his father make him way cooler than Batman in our books.
Thor
Not just well nifty with a hammer, the son of Odin and heir to Asgard is always the soldier of soldiers no matter what the battle. His faith in humanity will always prevail and thus will his determination to protect it.
Wolverine
With his skeletal body made entirely out of the fictional metal Adamantium, X-Men's antihero has saved his fellow mutants' butts more times than we can count. Also, the fact that Hugh Jackman has been confirmed to play Logan for the ninth time since 2000 proves his popularity is off the charts.
Beast
As one of the five founding members of the X-Men, Hank McCoy's unfathomable intelligence and equally intimidating physical ability has always made him one of the most idolised mutants among his hundreds of students. In turn he's also a massive favourite of ours too.
Iron Man
Tony Stark isn't just a playboy with a flashy suit. He's a reckless daredevil who will rocket himself into the universe to battle bad guys with actual superpowers. For that, we applaud you Tony.
Storm
Ororo Munroe will bright up your day come rain or shine. Well, actually she's as stern as Sue Sylvester with menstrual cramps but she can control the weather which is just too good, albeit frustrating that the Marvel Universe isn't just sunny all the time.
Magneto
As a Holocaust survivor, born to a German Jewish family, Erik Lehnsherr's ability to manipulate metal with his mind came to light amid the execution of his parents. With his grand plan to dominate the human race as a result it's unlikely we'd ever be the best of pals, but nonetheless he's by far one of the coolest, heroes, antiheroes and super villains the Marvel Universe has to offer.
Spider-Man
Peter Parker was an everyday geek until he was bitten by a radio-active spider. Afterwards, he was still an everyday geek but with extraordinary web-slinging powers which have fended off the most terrifying Marvel villains known to man. "With great power comes great responsibility," he taught us. We don't have much power but it's a life lesson worth telling yourself everyday.
Jean Grey/Pheonix
Jean Grey's telekinetic powers were always the envy of her fellow X-Men but when she turned dark to become the deadly Pheonix she was pretty much unstoppable. In fact that's exactly what she was, until she regained awareness long enough to realise that the only way to save the planet was to take her own life. Now that's a superhero.
Professor Xavier
Charles Xavier is by far the most powerful beings on the planet but instead of taking charge of it, he chooses to preserve it and the life in it. Mutants can change the world if only they could belong to it believes Xavier, a vision he's determined to make true.
Mystique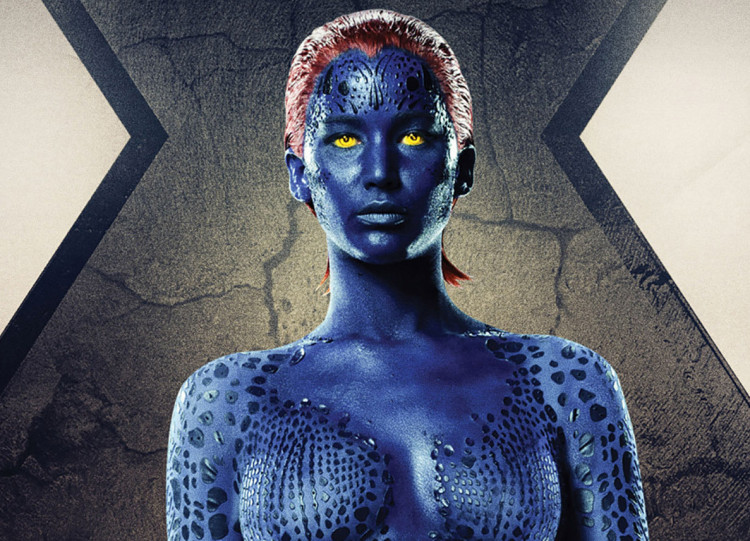 Mystique can be everyone in this list, which in itself makes her the number one hero or villain from the Marvel Universe. But as herself, she also kicks ass so for that she's our winner.