Kristin Cavallari and Jay Cutler are wasting no time when it comes to growing their family. The couple announced on Monday that they are expecting their third child.
"We're at it again! Thrilled to announce baby number 3 is on the way! The Cutler crew just keeps growin'!" Kristin announced on her app, in addition to posting a photo of her latest baby bump. In the photo, the reality star is making a heart symbol with her hands over her belly.
The former reality star turned fashion designer and her pro football star husband are already the parents of two sons: one-year-old Jaxon and two-year-old Camden. Kristin, who married Jay in 2013, has been pregnant throughout most of their marriage so far.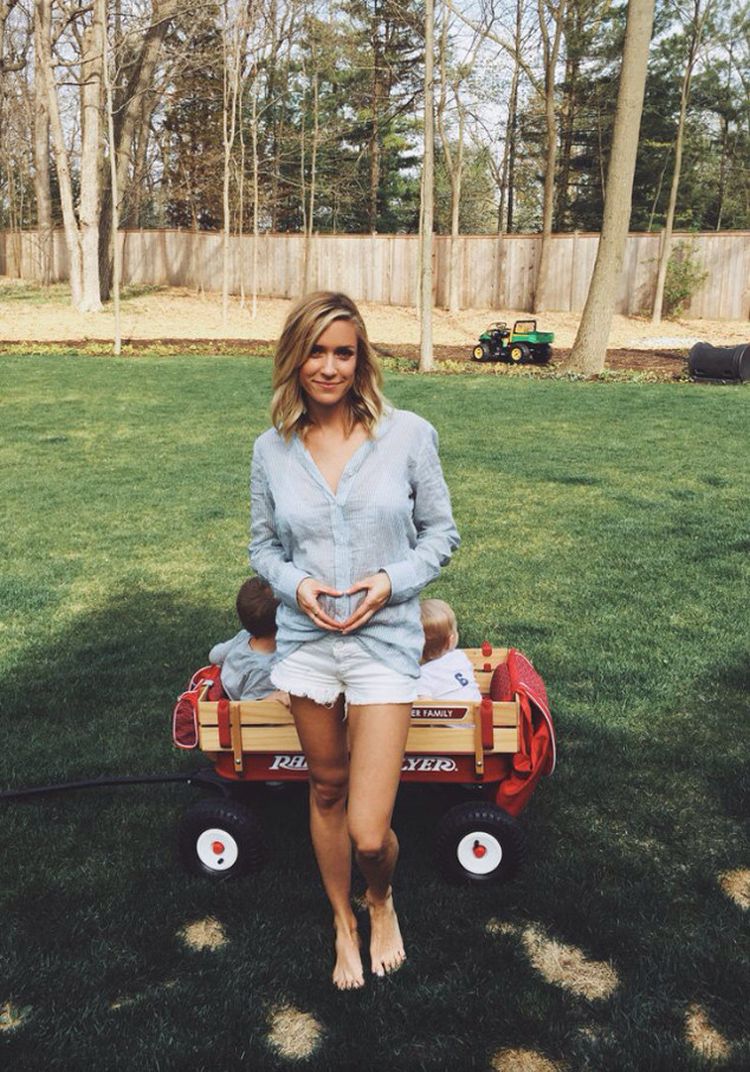 While their rapid reproducing may seem odd to some of their fans, it appears that having three kids quickly has been in the couple's plans for a while.
"We love having kids, so I do think we'll end up having another one but then we're done," Kristin told Michigan Avenue magazine last year.
Having two sons under the age of three has proven to be hard for Kristin, so having three will undoubtedly pose an even bigger challenge.
"Motherhood is a lot of work," she told the magazine. "When Camden's going down, Jax is just waking up to eat and play, so there's literally no time. You have zero time to yourself."
For his part, Jay has yet to announce his family's big news on any of his social media accounts. The football star did, however, get some friendly razzing from his fans about his ability to keep impregnating his wife.
"Cutler has better luck scoring off the field!" one person wrote on his Facebook page.
"Jay Cutler's wife pregnant for third time; Bears fans amazed Jay Cutler can hit any target three times," another football fan wrote on Twitter.
The couple has yet to find out the sex of the baby but after having two boys, Kristin seems to be longing for a baby girl.
"I honestly don't care, I mean there's great things about both," she told E! News when she was pregnant with Jaxon. "Another boy would be fun, Cam would have a little buddy and then I'd be the woman of the house…but of course I want a little girl, so I don't know."