Sorry guys, but conventional prom dates are just so not the 'in-thing' anymore. We recently heard about the high school quarterback who fulfilled his childhood promise and took his friend who has Down Syndrome, then there was the straight guy who took his gay best friend, and now there's Drew Holm; the teen who took his 93-year-old great-grandmother as his date. We like this trend!
Katie Keith hasn't attended a prom, since her own ceremony in 1940, but last week at Crothersville Junior-Senior High School in Indiana the senior citizen dusted off one of her best dresses and accompanied her grandson who was without a date.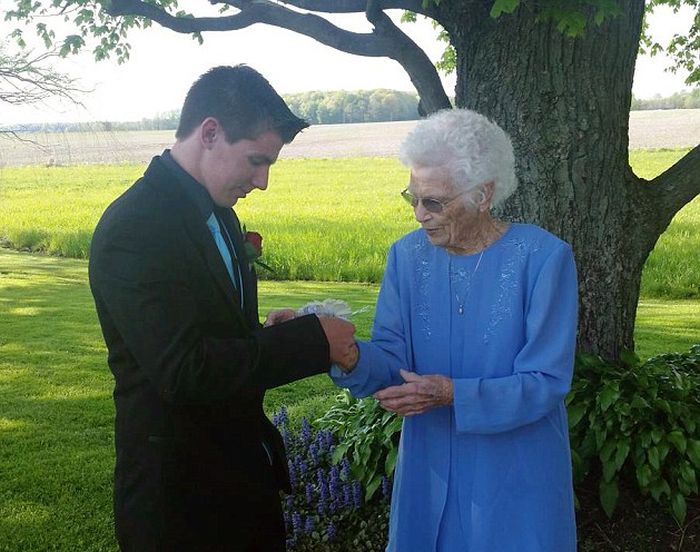 Keith said she was just joking around when her grandson first told her that he wasn't going to the prom because he didn't have a date. "Well, I've got a dress, I'll go with you," she said she quipped to Wave 3 News. "I was just joking you know."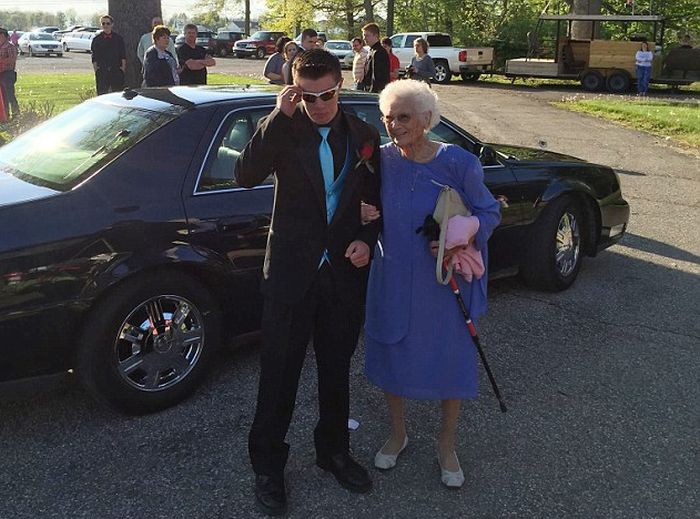 However, Drew wasn't kidding and actually thought his gran's suggestion was a fabulous idea! Later that day, the teen formally asked his great-grandmother if she would accompany him to the prom. Completely taken aback, Katie uttered, "Drew, my goodness, I don't want to go to prom with you. Surely you can find a real cute girl to go with you."
But Drew remained persistent, and insisted that he wouldn't be able to find a date that could top one of the most important women in his life. "No, I can't do that. You're the prettiest woman," he told her.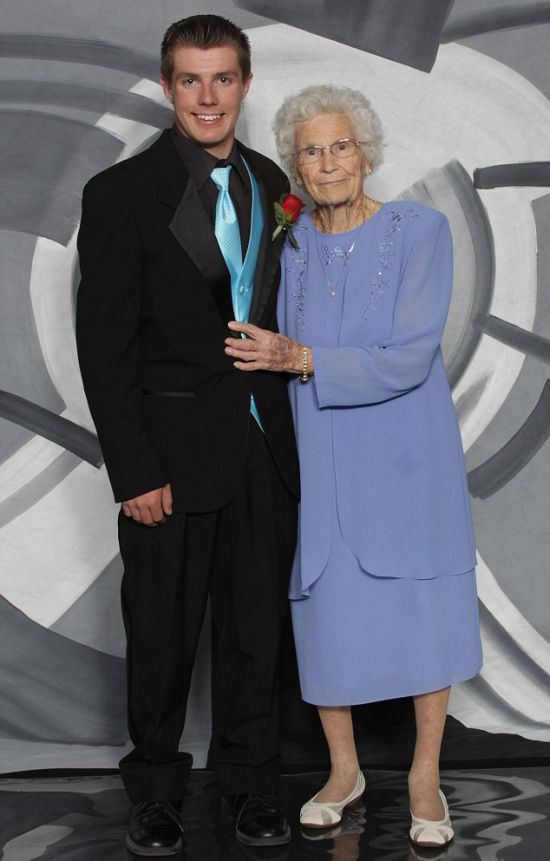 The youngster then acquired special permission from the school principal to bypass the school's 21-year-old age limit, and even had a special invitation sent to Katie's house – how could she say no to that!?
But don't worry, it wasn't a late one and Drew had his great-grandmother back home at 9.30pm so that she didn't miss her usual bedtime.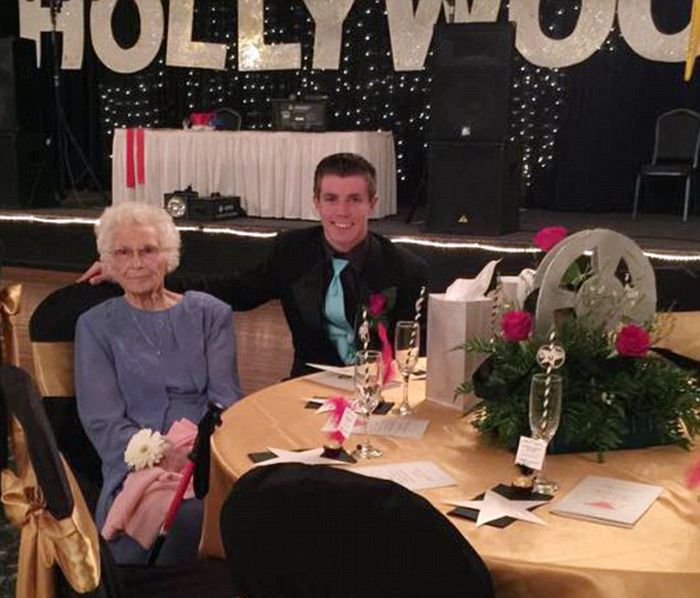 We reckon the move was definitely a win, win. Not only did Drew get a date to the prom, but something tells us the cute move will have women beating down his door after seeing what a nice guy he is.