Taylor Swift Is No Victoria's Secret Model, Unlike Harry Styles' 'Former Flame' Cara Delevingne
Taylor Swift has claimed that she could never be a Victoria's Secret model because they "wouldn't let her in", this might make Harry Styles' rumoured ex Cara Delevingne smile as is fresh off the catwalk for their latest New York show.
The 'We're Never Ever Getting Back Together' singer stunned the world with her whopping 1.2 million record sales for her debut of Red, but that doesn't mean that Taylor has got it all – as despite her tall and slender bod, the 22-year-old reckons that she wouldn't ever make it as one of their Angels.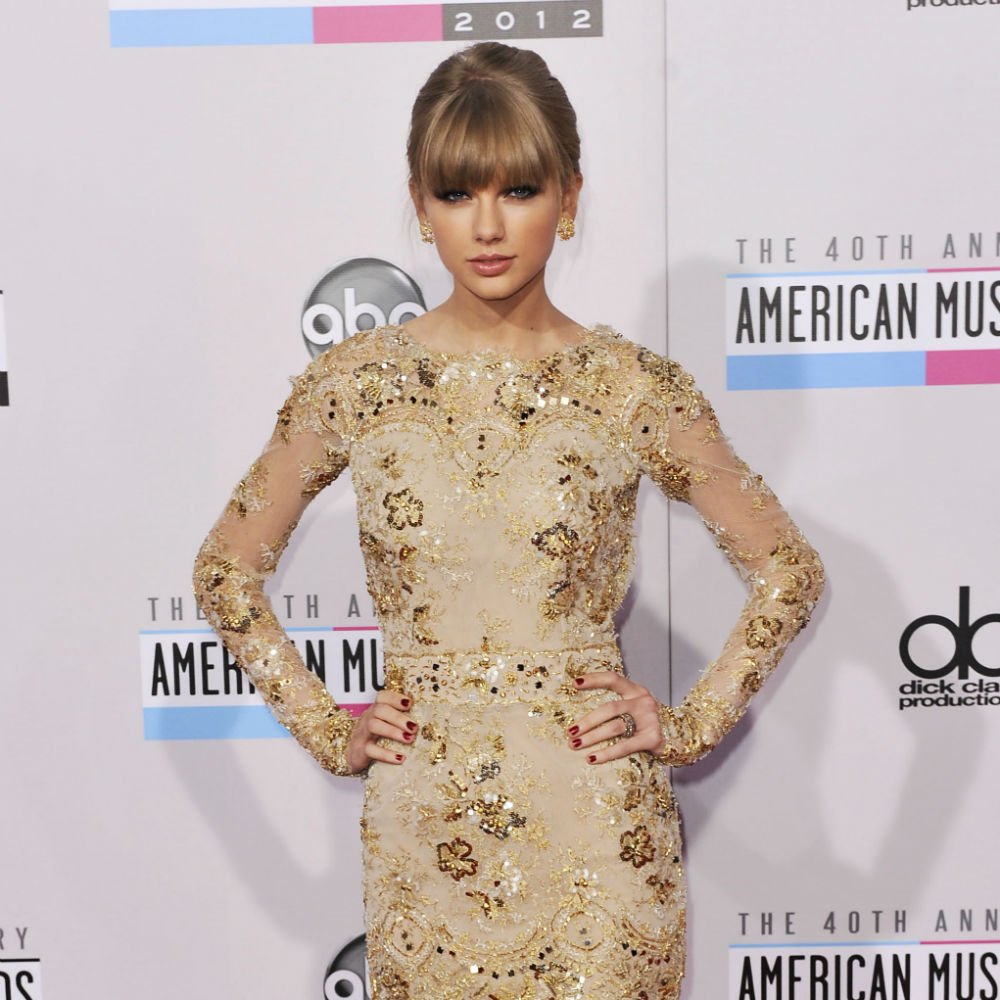 We definitely think Taylor could be a Victoria's Secret Angel, don't you? (Wenn)
"That's so nice! But no, I didn't ever think [about doing modelling]," she told Australian radio show hosts Kyle and Jackie O.
"Music was always just everything. As soon as I started writing songs, that was it. I don't think I ever thought that modelling thing was a possibility. No I could not [do it now]! Victoria's Secret would not let me in!"
Taylor is rumoured to be dating One Direction star Harry Styles, after the 18-year-old was spotted with her backstage ahead of her performance on X Factor USA earlier this month.
Cara shows off her pins on the catwalk, while Harry's spotted leaving Radio 1 (Wenn)
The Sun has now claimed that Harry wants to introduce the country singer to his folks when he performs at Madison Square Gardens next week.
"He's been very hush-hush about Taylor but this is the perfect chance to introduce her to them," a source told the newspaper.
Taylor has certainly got a reputation for writing songs about her ex-boyfriends, with the infamous 'Dear John', supposedly about her ex John Mayer.
But, she's not been put off by dating and her rep hasn't stopped her from making new acquaintances, as she has said: "If they were avoiding me [because I might write about them] I wouldn't know it, so maybe! It's possible! I've never had anyone come up like, 'I really want to ask you out but if you write a song about me I'd be weirded out by that'."
She added: "And no one has said, 'Oh, you're going to write about me now.' Not at the start of a relationship! Maybe spitefully in an email they would say that."