Supernatural Cinema: What The Witches 2020 Remake Brings To The Beloved Genre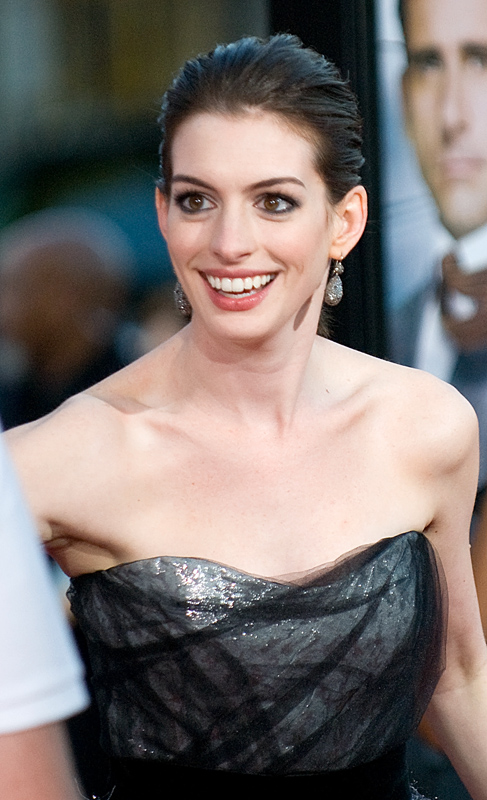 "Anne Hathaway Get Smart premiere arrival" (CC BY 2.0) by Anthony Citrano
Roald Dahl's stories can be as twisted as they are endearing, and this combination has won over generations of readers. Filmmakers have adapted a number of these books – Matilda, James and the Giant Peach, Fantastic Mr Fox. Others, like Willy Wonka and the Chocolate Factory and The BFG were done twice over, a fate The Witches are to follow in 2020.
Fortunately, most of these movies proved successful in terms of production and reception, so the next project can be also expected to satisfy the fans of both Roald Dahl and magic. Supernatural themes involving witchcraft have always attracted audiences, their curiosity deliciously kindled with each movie.
The Witches Remake News
While Nicolas Roeg's 1990 adaptation starring Anjelica Huston will never be replaced as a cult classic, the story's revival by Robert Zemeckis (of Back to the Future fame) will be interesting. Anne Hathaway has signed on as the Grand High Witch, promising quality acting at the very least. The rest of the cast is still being compiled with hints of Stanley Tucci and Octavia Spencer joining, as well as an African-American actor in the lead role of the witch-fighting boy turned mouse. The careful casting selection will surely flesh out Roald Dahl's unique spirit.
Something we do know is about the plot. As opposed to the original movie's setting of Bournemouth, England, the remake will take place in Alabama of the gothic South and contain a "sociological spin," as Zemeckis puts it. These intriguing clues can be unpacked in many different ways. The history of Southern witchcraft is rich and diverse. Depending on what is meant by gothic – merely involving dark elements or actually set in a dark 18th century US – there is indeed much that could be spun to fascinating effects.
Finally, Guillermo del Toro and Alfonso Cuaron, who had previously wanted to remake this particular movie, have happily taken on the roles of producers. Every bit of new information boosts our expectations and excitement for The Witches, an epic-sounding production.
The Allure of the Supernatural
Source: Pixabay
Why are movies or even TV shows with magical connotations so appealing? Think of The Chilling Adventures of Sabrina (2018-), The Sixth Sense (1999) or The Red Violin (1998), each featuring supernatural themes. Witches may typically be seen as fantastical figures, but the last two movies mentioned deal with psychic abilities, a concept often represented in more grounded or normalized tones. The inclusion of tarot readings in stories, for example, adds a sense of mystery and destiny because of the practice's real-life applications. The insights offered by a reading of the Major Arcana, the beautiful pictured cards most commonly seen in movies, can open your eyes to current problems or guide your steps towards a successful career or even romantic bliss.
Even before psychics and witches braved the modern spotlight, people have been curious about their worlds and crafts. How do they work? What in their mythology is real? Such questions thrill and terrify at the same time, compelling those that pose them to keep looking for answers, especially through the magic of cinema.
Moviegoers' fascination with the supernatural continues unabated. This audience in combination with the huge Roald Dahl fan base means that The Witches, a highly enticing production, has a good chance of breaking some Box Office records.