The first poster for the new 'Star Trek' movie 'Into Darkness' has been revealed, and it shows a skyline that would seem to be vaguely familiar to many in the capital.
Clearly visible in the poster, which appears to feature Benedict Cumberbatch's villain standing on rubble, is the famous shape of the Swiss: Re building, otherwise known as 'The Gherkin'. It could also be Captain Kirk looking decidedly darker than in the 2009 reboot.
Also indicating that London may be set for some enterprising carnage is a river that curls round to the left, which may well be the Thames. Confirming the fact that it's London is the appearance if you look closely enough of the London Eye and St Paul's Cathedral.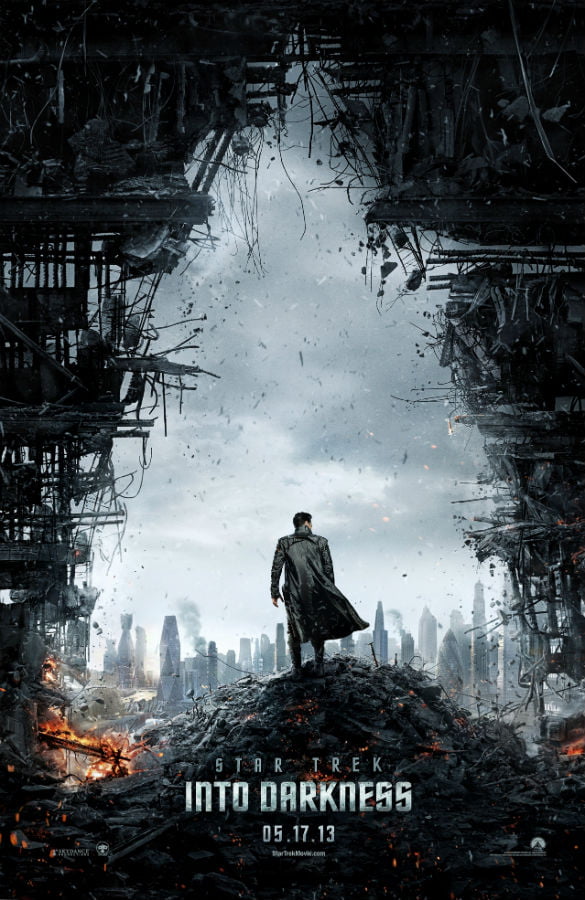 The first poster for 'Star Trek : Into Darkness'  (Photo: Paramount Pictures)
With 'Star Trek' being set in the future, there have also been a few additions to the London skyline, meaning that it may not quite look like the city which James Bond saw blown apart in 'Skyfall'.
The film is out next May, the 17th to be precise, with Chris Pine, Simon Pegg, Zachary Quinto, Karl Urban, Zoe Saldana and John Cho all reprising their roles alongside Cumberbatch. A trailer is due for release next week.
PHOTOS: The 'Star Trek Into Darkness Set'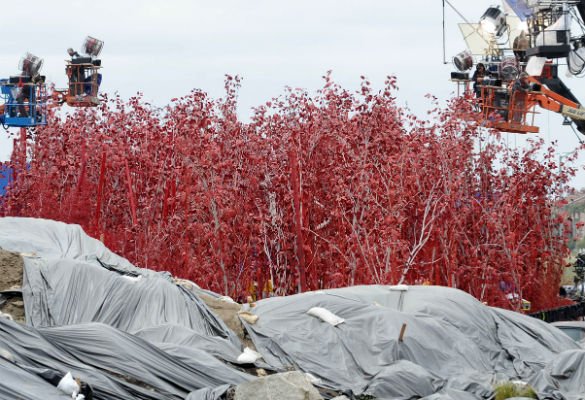 - Advertisement -