Sorry Cumberbitches! Benedict Cumberbatch Admits He'll 'Always Love' Ex Girlfriend Olivia Poulet
Benedict Cumberbatch may have looked like he was enjoying the company of the opposite sex earlier this month (although, both women who were spotted with the actor were with him on a platonic basis), but it appears the actor still harbours love for his ex-girlfriend Olivia Poulet.
Despite the couple calling time on their romance in 2010, Benedict has revealed in an interview with Vogue US: "It happened very gradually, very mutually. We're still very good friends. There was no acrimony. I love her, adore her, always will."
The actor also opened up about his personal life in an interview with Elle Japan where he admitted that he is in no rush to settle down.
Benedict who will soon be returning to our TV screens as the iconic Baker Street detective, said:
"It is a wonderful thing to get married young and become a father. I used to think that I'd get married in my mid-30s and have children. But now I think I can wait. I'm no longer in a hurry to get married."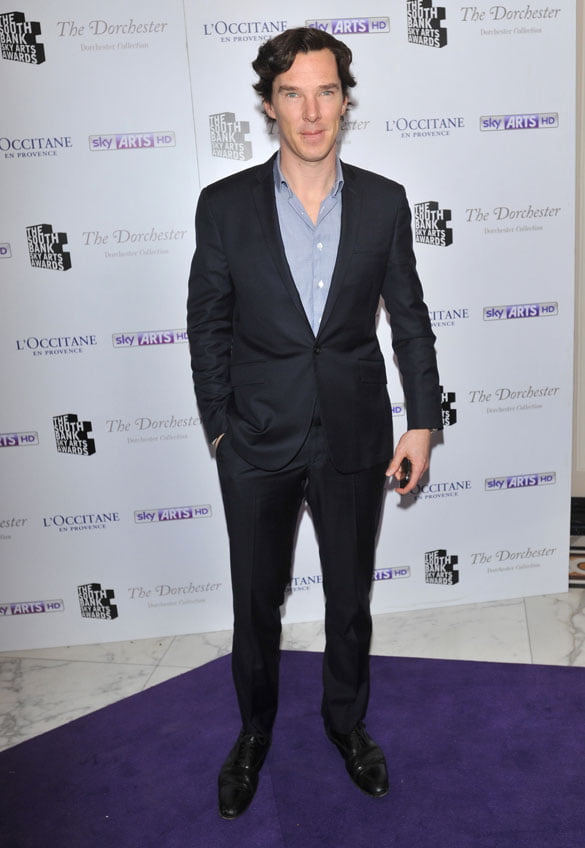 Benedict has admitted that he will "always love" his ex girlfriend (WENN)
The 37-year-old also revealed that he's a fan of women who have a good sense of humour. "A woman who knows that she doesn't have to get all decked out to look good is sexy. A woman who can make you feel smart with her conversation skills is also sexy. I believe the sense of humor is important.
"I also think someone who is good at working with others is sexy. It's like playing a tennis doubles match. You need to be able to work well together if you are to stay as partners for a long time."
Whilst the actor is in no rush to get married, he did insist that he wouldn't rush into proposing to someone. Benedict added: "I would like to first get to know the partner and build a trusting relationship before making the commitment."
Benedict's romance aside, it appears we have a lot ot look forward to for the new series of Sherlock after the actor teased to Entertainment Weekly:
"It's great. The second series was weird. Because it was such a phenomenal success, we were a bit distanced from the routine and the inhabiting of those characters. This season, straight into it, comfortable.
"And [the characters all] immediately fit under our skins. (It's) really hard work because it wouldn't be a good show unless we were trying to evolve it and set ourselves new challenges and standards. But I love it. I'm very fond of playing him."
"You're in for a treat this series," he cheekily added.
Whilst Benedict may have teased what's in store, he wasn't going to give any other details away. Joking that he didn't want to lose a body part if he spilled secrets from the third series, the actor whose love life came into the spotlight recently when he was spotted out with two ladies in less than a week, added:
"Ummmmm…no. Nothing that's worth my liver or whatever part of my body they'd remove if I said anything."