She's Been A Bad Girl! Ariana Grande Grinds On Big Sean In Sexy Santa Outfit
Ariana Grande was definitely looking more naughty than nice on Friday night when she took to the stage at the KIIS Jingle Ball in a skimpy santa outfit.
With her brunette tresses pulled back into her signature half up style, the 21-year-old showed off her enviable figure in a glitzy red bralet with tiny matching shorts. Accessorising with sky high white stilettos and furry cuff bracelets, she oozed sex appeal as she belted out My Best Mistake.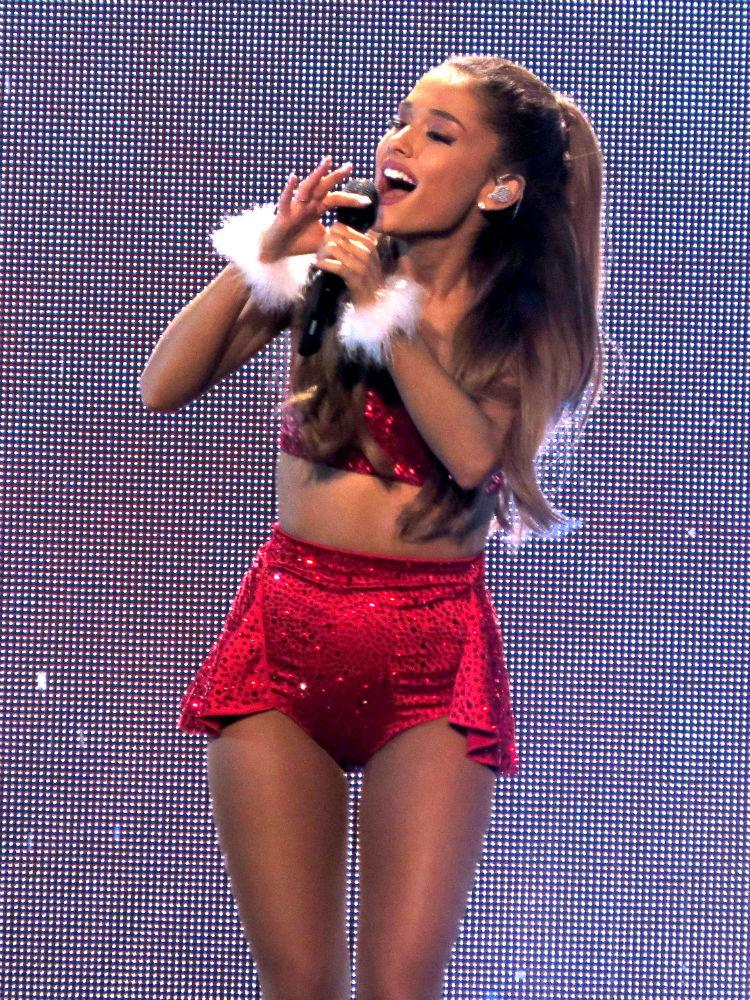 Ariana was a sexy Ms Claus! (Splash News)
On hand to help out with the duet was Big Sean, 26, who looked like he couldn't believe his luck as his girlfriend gyrated on him on the stage. Also wearing festive colours with a red plaid shirt and jeans, the rapper only had eyes for Ariana as he pulled her close to him.
After months of speculation the Problem hitmaker let slip that they were dating back in October. She told The Telegraph, "He is one of the most amazing men in the whole world, and that includes my grandfather and my brother. I think the world of him, and he's an amazing person. That's kind of all there is to it."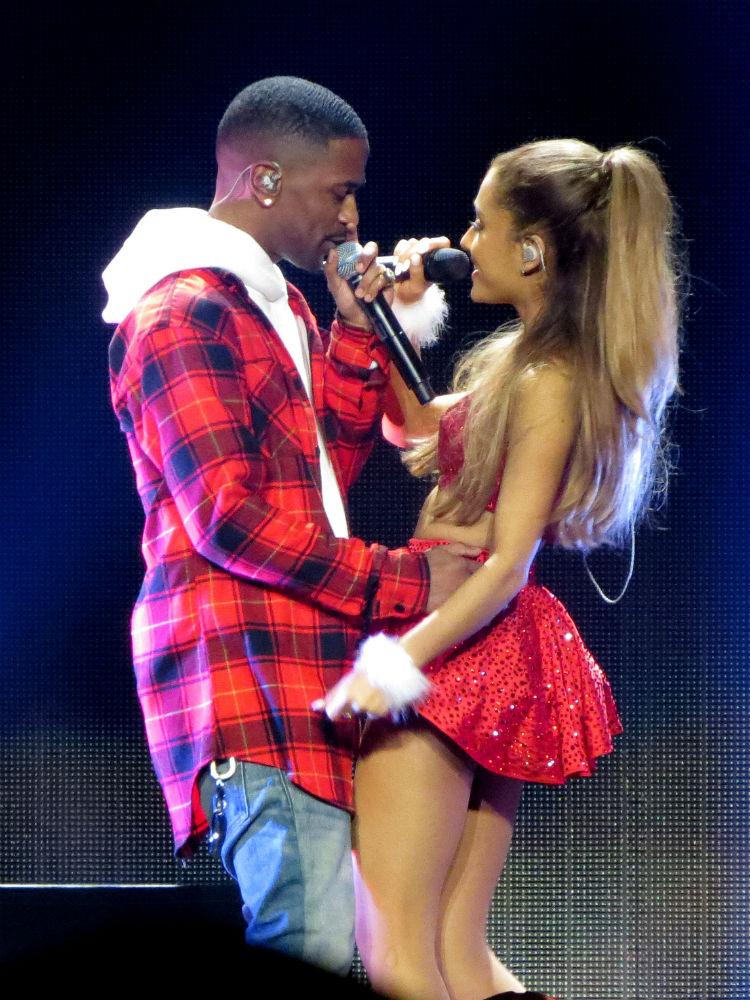 The couple held on to each other as they sang (Splash News)
Recently, she revealed meeting him was one of the highlights from 2014. Aww! In an interview with Billboard magazine, she listed her favourite m
oments as, "Performing on the [MTV Video Music Awards] with Jessie J and Nicki Minaj. Putting out 'Problem.' Spending half of June and most of July with my family in Florida. And, um, [boyfriendBig] Sean."
But what a year it's been for Ariana! After releasing her sophomore LP, My Everything, in August, she made Billboard Hot 100 history by becoming one of the female solo artists to control the top five positions for six consecutive weeks.
Reflecting on her experiences she mused, "A year-and-a-half ago I was wearing a red wig, pretending to be a silly 15-year-old on a television show!" referring to her role in Nickelodeon sitcom Sam & Cat. "Now I'm in that company," she continued, "It's kind of ridiculous."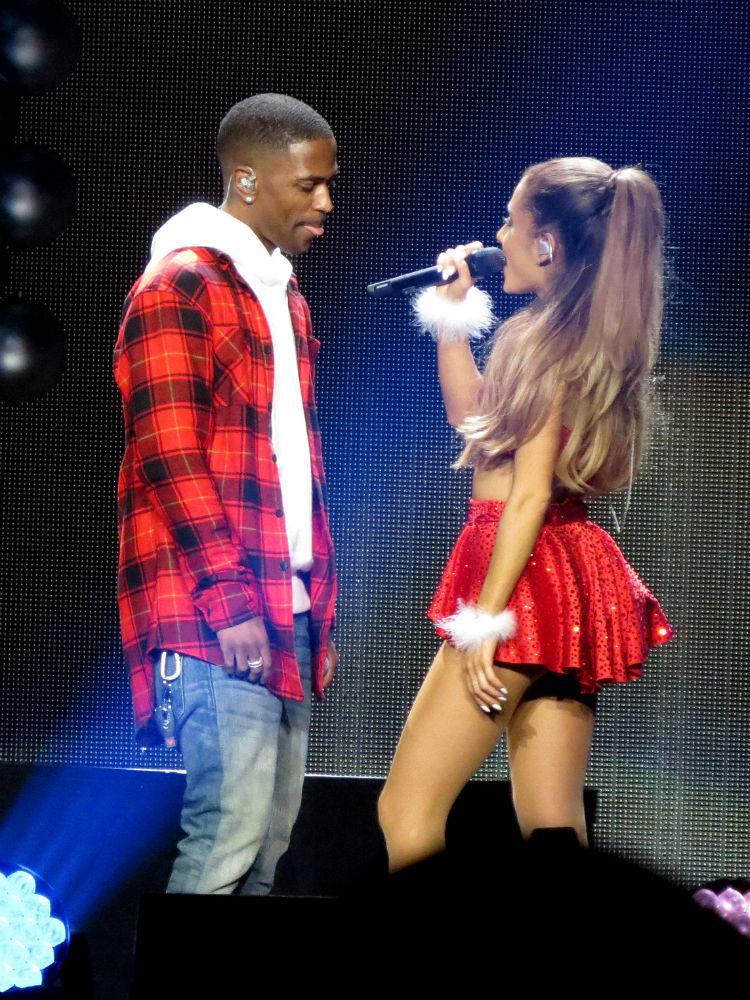 Ariana said meeting Big Sean was a highlight of 2014 (Splash News)