Selena Gomez 'Advertising She's A Grown Woman' With Sexy New Look
Selena Gomez is trying to break away from her former Disney character's squeaky clean image, instead revealing a sexy inner Goddess, especially in her new video Come And Get It. Psychologist Judi James talks to us about her career progression, discussing how she's emerging as a naughty but nice young woman.
The 20-year-old's new video see's her move away from the good girl figure and embrace a sexier character. Selena emerges from the water looking super-hot and Judi claims this is carefully contrived to help her expose her assets in a classy way, helping to market her as a sex symbol.
"Even the level of the water and how much boob they were going to show would have been measured with a slide rule so that has got to be 100% planned. And she comes out of the water with full make-up on", she said.
"This seems like a natural progression for the actress who is definitely advertising that she's a grown woman."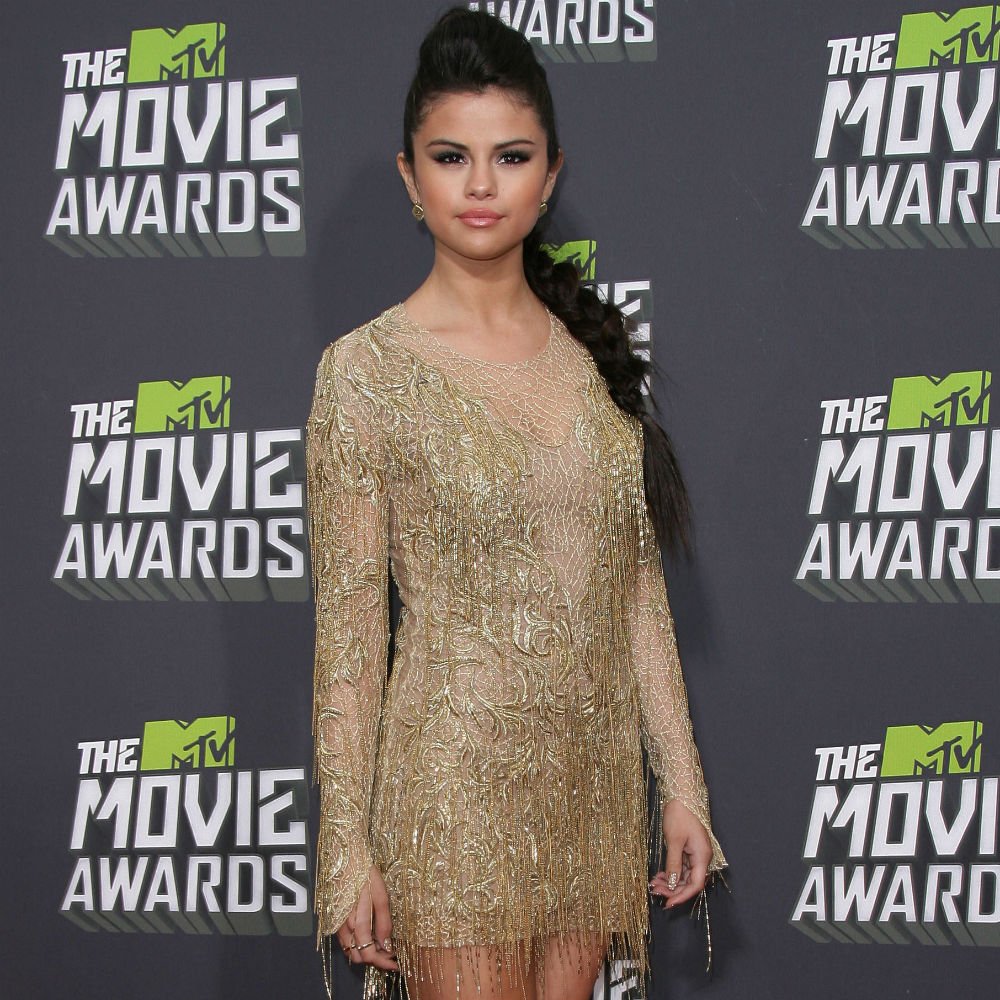 The star smiles for the cameras at the MTV Music Awards (Wenn)
Recently images emerged of Selena with her on/off beau Justin Bieber looking cosy embraced in a hug. This has aroused speculation of whether of not the pair are once again an item. Her relationship with the baby-faced singer may actually help change her image.
"When she was with Justin because he looked so youthful and sweet and boyish, I think just the fact that she went out with him she looked a bit older a bit more more grown up and adult," Judi continued.
She also said the image which looks like they just got out of bed seems to have been leaked carefully and slowly. Hmmm, was that a bit of a PR stunt?
Judi joked: "Let's just hope there is no head shaving and keeps away from Chris Brown etc and it all goes well!"
Selena looks sexy in knee-high boots as she vamps up her look