Ryan Gosling And Rachel McAdams Split?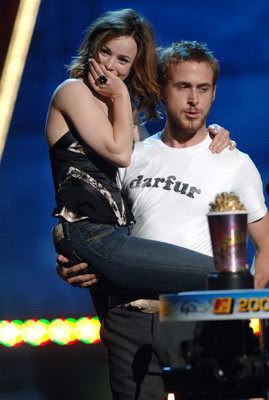 WHAT?  I don't believe this for a second. The NY Daily News is reporting that Ryan Gosling and Rachel McAdams have split.
A pal of Gosling's was overheard asking the actor, "Where's Rachel tonight?" at the Los Angeles premiere of "Fracture" Wednesday. Gosling responded, "Don't you know? We broke up."

A rep for Gosling refused to comment on the actor's personal life.
They both just recently talked about how much they adore each other and reports have been going around that they are going to get engaged and married on the same day, so if he really did say the broke up than i'm guessing he was just messing with us all.  Next thing you know they will be married.