City News reporter Shauna Hunt was covering the Sunday Toronto FC game when a couple of guys decided to humiliate her mid-broadcast.
As she spoke to two fans another fan in and said: "F*** her right in the p****".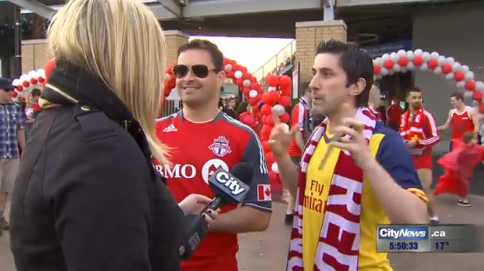 His friends, standing around, immediately began laughing around and didn't stop when Shauna confronted them and asked, why exactly they wanted to publicly degrade and humiliate her?
Sick of the  sexism she experiences on a daily basis, the news reporter further asked them why they need to treat her like that, but all they could do was laugh and say it was "hilarious".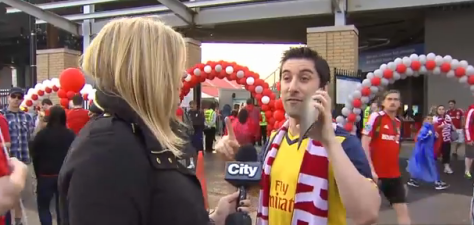 The cameras kept rolling and caught the entire confrontation on tape, which has now gone viral.
Here's the FHRITP confrontation from the TFC game last night. Please retweet http://t.co/Lrot7E9fUQ

— Shaunacitynews (@shaunacitynews) May 11, 2015
Most people on Twitter haven't found the guys so funny and have been sending love to Shauna for standing up to the chauvinist bullies.
Thanks @citynews for saying #ItsNeverOkay. Whether or not it's caught on film, sexual harassment at work is no joke. @Hollaback_TO

— Kathleen Wynne (@Kathleen_Wynne) May 12, 2015
The police have even got involved:
Our media partners should not have to deal with #FHRITP. Cause Disturbance seems to apply. http://t.co/qxwek6SLnW pic.twitter.com/gqiN2oNoXH — Kingston Police (@kingstonpolice) May 12, 2015
Shauna is hoping the coverage will stop fans abusing reporters in future.
Wow. Thanks for all the support! This happens to reporters across North America. Hopefully people will think twice before harassing us.

— Shaunacitynews (@shaunacitynews) May 12, 2015
We hope those guys feel shame and embarrassment about it, though we're not sure if we should give them that much credit.