Samuel L Jackson, Matthew Madsen and other stars have taken part in a reading of Quentin Tarantino's axed script The Hateful Eight.
Bruce Dern, Tim Roth, Kurt Russell and Amber Tamblyn also took part in the one off event in Los Angeles, which follows the leak of the acclaimed filmmakers script earlier this year.
According to the reading, The Hateful Eight centres around a group of outlaws stranded in a saloon after a blizzard diverts a stagecoach from its route.
Tarantino's long-time collaborators Jackson and Russell played a pair of duelling bounty hunters while Reservoir Dogs' Madsen read the part of a cowboy.
BBC News report that the director told the audience of 1,200, which included movie bigshot Harvey Weinstein and X-Men writer David Hayter, that he was still working on a second draft of the script following the leak in January.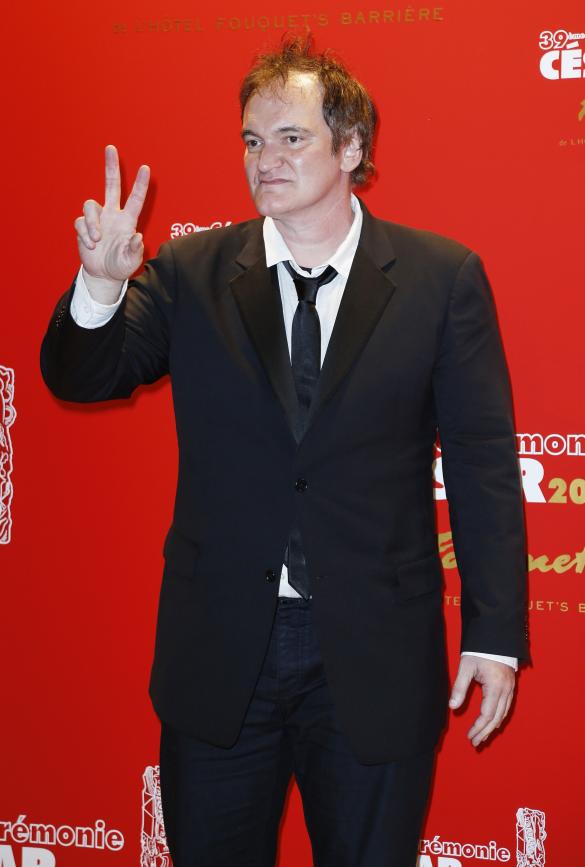 Tarantino is working on another Hateful Eight script (WENN)
"I'm working on a second draft and I will do a third draft but we're reading from the first draft," he told the audience at Los Angeles' Theatre at the Ace Hotel.
Tarantino also suggested the script would be altered substantially in future drafts, more specifically the the final act, which he described as the "fifth chapter".
"The chapter five here will not be the chapter five later so this will be the only time it is seen, ever," he said.
The filmmaker was forced to shelve what was meant to be his next Western movie following the success of Dajango Unchained after the leak, which left the director devastated.
The 51-year-old director had only handed the script to six people but he discovered it had been leaked to the public when his agent began receiving phone calls from the agents of various actors in Hollywood who were keen for their clients to get involved with the project.
Revealing his shock at the betrayal, Tarantino told Deadline earlier this year: "I'm very depressed. I finished a script, a first draft, and I didn't mean to shoot it until next winter, a year from now. I gave it to six people, and apparently it's gotten out today."