Outstanding Casino Hotels You Should Visit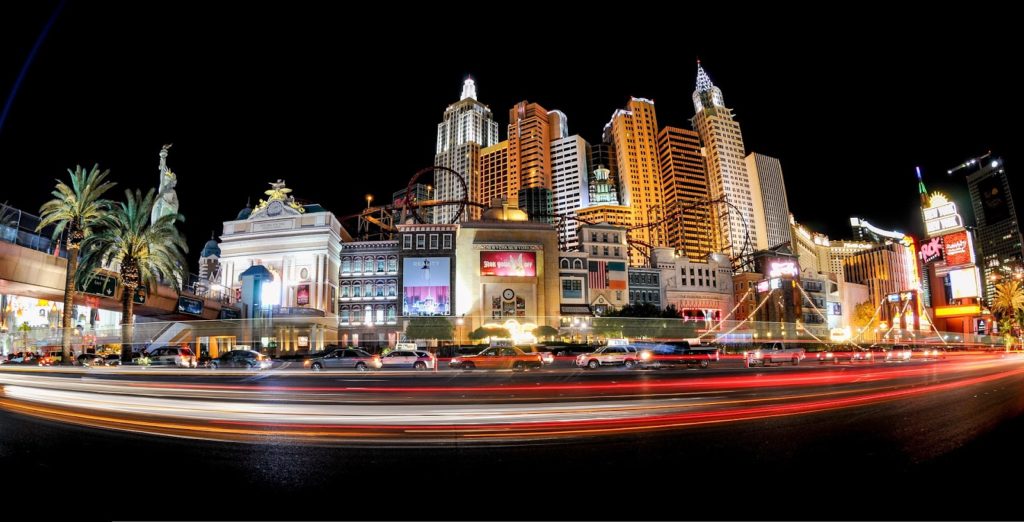 A casino vacation at a five-star resort combines two of a gambler's favorite pastimes: traveling and gambling. These luxurious spots feature the standard casino fare of slot machines, table games, excellent spa treatments, gourmet dining, and top-notch performances. All across the world, these outstanding casino hotels are some of the most popular gaming places. While some of these are pretty noticeable, others may come as a surprise.
Trump Taj Mahal (Atlantic City)
The Trump Taj Mahal in Atlantic City lives up to the reputation that the Trump name brings with it. From the moment you step inside this 51-story casino hotel, you will be pampered in the lap of luxury. The famed Austrian crystal chandelier welcomes guests and sets the tone for a great stay in any of the hotel's 2,010 rooms, many of which overlook the Atlantic Ocean.
There are all the standard casino features, plus a dedicated area for high-stakes gamblers. To take a break from gambling, guests can visit the spa, dine at fine restaurants, or peruse the many shops and galleries. This location is stunning in every way.
The Palazzo Resort Hotel Casino (Las Vegas)
Las Vegas's inclusion on the list is long overdue. The Grand Shoppes arcade joins The Palazzo with its sibling hotel, The Venetian. However, it stands on its own as a luxurious destination with a sophisticated boutique vibe that's rare in the Las Vegas Strip.
Luxury casino goers will appreciate The Palazzo's many perks. There is a sportsbook and a racebook, a huge poker room that spans 112,000 square feet and features a high-limit area with butler service and a wide variety of table games and other gambling options. Las Vegas casino hotels are constantly listed on US casino reviews when it comes to rating casino hotels and resorts in the US.
When you're done gambling for the day, you may relax in your luxurious suite or dine at one of the resort's many Michelin-starred restaurants, such as Table 10 by Emeril Lagasse, CUT by Wolfgang Puck, or Carnevino by Mario Batali. The Palazzo in Las Vegas has something for everyone.
The Ritz-Carlton (San Juan, Puerto Rico)
No matter how much you love the ocean, our No. 3 hotel casino will not disappoint you. The Ritz-Carlton in San Juan is a contemporary, relaxed estate on the Atlantic Ocean, where guests may enjoy both a tropical paradise and casino gaming. There are more than 340 slot machines, seven different table games (including blackjack, roulette, and baccarat), plus several other games available for the gambling enthusiast.
When you're done trying your luck in the casino, you may relax by the beautiful pool or dine at one of the many excellent restaurants. El Yunque Rainforest, El Morro Fortress, and the Bacardi Rum Distillery are just a few of the fascinating attractions that call this island home. The Ritz-Carlton consistently delivers on its reputation for luxury and refinement.
Marina Bay Sands (Singapore)
The casinos at Marina Bay Sands are beautifully integrated with the resort's other cultural offerings. The resort is out of this world, featuring a Banyan Tree spa, an infinity pool with city views, and a museum dedicated to the art and culture of France in the eighteenth century. Fans of Broadway shows and art installations will be satisfied. The city is home to some of the world's finest restaurants, such as Osteria Mozza by Mario Butali and CUT by Wolfgang Puck.
The casino, if you must know. Very high quality. There are almost 2,300 slot machines and nearly 500 table games, all of which exude an air of luxury. The Marina Bay Sands is a mecca for those who enjoy gambling, gourmet cuisine, and cultural experiences.
Foxwoods Resort Casino (Mashantuchet, Connecticut)
Foxwoods, the largest casino resort in North America, completes the top five. This enormous complex, home to six casinos, two championship golf courses, and an incredible 38 restaurants, is owned by the Mashantucket Pequot Tribal Nation.
Tom Colicchio's Craftsteak, a steakhouse, is one of the available options. Bowling alleys, spas, nightclubs, comedy clubs, and stores are open.
Their fundamental function—providing a place to gamble—is one at which they naturally excel. Gamblers will feel at home in casinos like the MGM Grand at Foxwoods, which is among the best in the world. Foxwoods Resort is the place to go if you want to bet and be pampered at the same time.
Honorable Mention: Ibiza Gran Hotel (Spain)
A casino hotel would fit perfectly with Ibiza's vibrant nightlife and status as a popular tourist destination. The Ibiza Gran Hotel is the polar antithesis of the rowdy, seedy atmosphere typical of casinos. Casino de Ibiza, with its refined simplicity, is an excellent complement to the Ibiza Gran Hotel.
The resort's location, with views of the Mediterranean and Old Town, makes it an ideal setting for showcasing its relaxing decor and contemporary art collection. At the end of a long day, unwind by the pool or indulge in a treatment at the spa. The hotel deserves a nod for the quality of its casino, which features a wide range of gaming options and poker tournaments.
Conclusion
Today, there are numerous casino hotels that you can visit and play your favorite casino games with. However, if you feel like not going anywhere or don't have enough budget to visit high-end hotels in different countries, you can always play your favorite casino games online.
There are also hundreds of new casinos online where you can sign up, play and win bonuses and rewards. You just have to ensure that the sites you're signing up with are real and legit online casinos, so you avoid getting ripped off or hacked.