Sofia Vergara
---
Leer de 49-jaar oude actrice Sofia Vergara kennen voordat ze beroemd werd. Volgens IMDB was Festival Internacional de la Canción de Viña del Mar Sofia Vergara's eerste tv optreden in 1994. In 1995 speelde zij als Irasema in haar eerste film, Acapulco, cuerpo y alma.

| | |
| --- | --- |
| Verjaardag | 07 oktober, 1972 |
| Nationaliteit | Colombiaanse |
| Naam in paspoort | Sofia Margarita Vergara Vergara |
| Debuut | Acapulco, cuerpo y alma(1995) |
| Etniciteit | Colombiaanse, Italiaanse, Spaanse en Venezolaanse (Lees: 16 verrassende etniciteiten van beroemdheden) |
| Etnische categorie/ras(?) | Gemengd |
| Seksualiteit - gay of niet? | Hetero |
Haar geboorteplek is Barranquilla, Colombia. Haar ouders Julio Enrique Vergara Robayo & Margarita Vergara Dávila zijn van Colombiaanse, Italiaanse, Spaanse en Venezolaanse etniciteit. Sofia Vergara was geboren op 07 oktober, 1972 op een zaterdag.





Lees: 19 huizen waar beroemdheden in zijn opgegroeid

Middelbare school: Marymount School Barranquilla
Foto's als kind - Toen zij nog jong was
---
---
Foto van eerste film of tv debuut
Acapulco, cuerpo y alma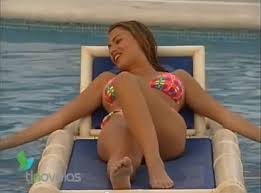 Rol: Irasema| Datum: 1995
---
Beelden van het eerste of vroege interview op TV
Sofia Vergara en Late Night con Chris Rock (2003)
---
Deel je ervaringen met Sofia Vergara hier and review je ontmoeting! Of corrigeer onze bio/wiki- Correct our wiki/bio - is zij niet gay of hetero of van andere afkomst? Laat het ons weten!