Nicki Minaj Talks Abortion, Explains Why She's Pro Choice
When Nicki Minaj released The Pinkprint, no one could have guessed just how open the star would be, releasing songs about her split from longtime love Safaree Samuels and having an abortion as a teenager.
Speaking to Rolling Stone about her critically acclaimed third studio album, she explained, "One of my goals was to give people a glimpse into my personal life, because it's something I've kept very private." And the 32-year-old didn't hold back, with one of the stand out tracks being All Things Go, in which she raps about wishing her unborn child could have grown up alongside her younger brother Micaiah.
The Superbass hitmaker recently revealed that she made the harrowing decision to have an abortion whilst she was still in high school, after her first love, an older man, got her pregnant. "I thought I was going to die," she told the mag. "I was a teenager. It was the hardest thing I'd ever gone through." She admitted that the decision "haunted me all my life," but accepted that she had made the right choice for herself. "It'd be contradictory if I said I wasn't pro-choice. I wasn't ready. I didn't have anything to offer a child," she said.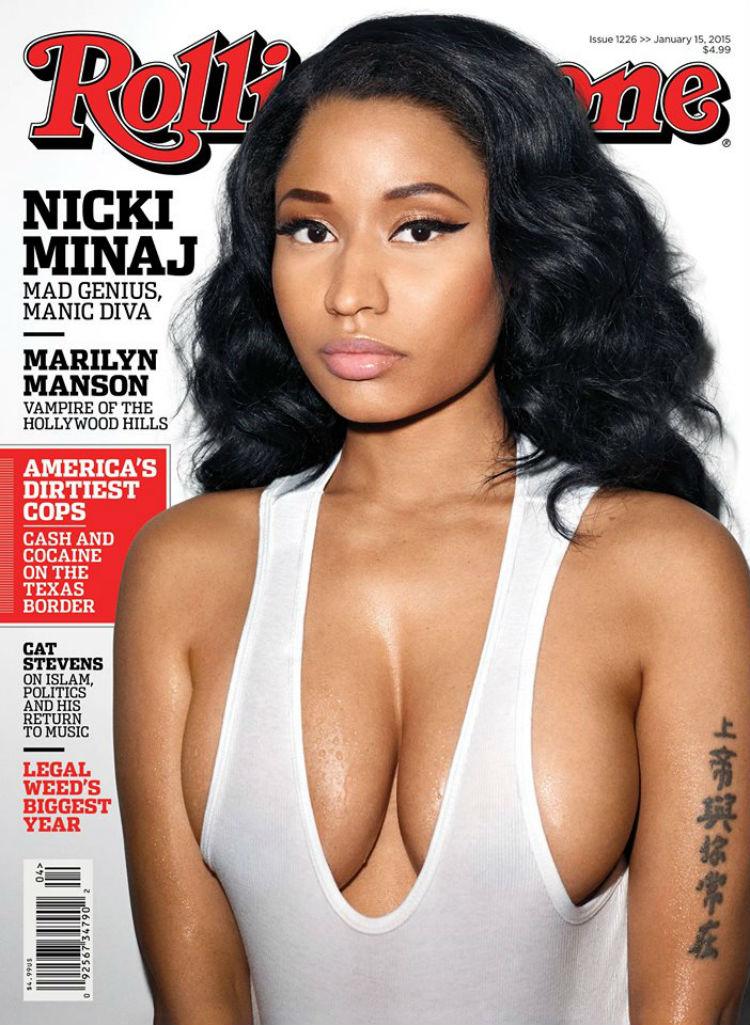 Nicki spoke candidly about her past traumas (Rolling Stone/Facebook)
Nicki also opened up about her heartbreak over the end of her 11-year relationship with Safaree, revealing, "I had to learn to do something as simple as sleep alone." But despite the memories still being fresh in her mind and painful to discuss, she decided that she would share her agony with her fans. "I struggled with 'Do I express these feelings?' And I decided there's no reason for me to hide," she explained. "I'm a vulnerable woman, and I'm proud of that."
But whilst The Pinkprint may provide a glimpse into the star's life, the rapper was also keen to promote the idea of female empowerment, and hopes that her tracks have inspired women to take hold of their sexuality. "With a video like 'Anaconda,' I'm a grown-ass f**king woman!" she said of the controversial music video. "I stand for girls wanting to be sexy and dance, but also having a strong sense of themselves. If you got a big ol' butt? Shake it! Who cares? That doesn't mean you shouldn't be graduating from college."