Nick Cannon Furious Over Claims He Is Divorcing Wife Mariah Carey
Mariah Carey's husband Nick Cannon has hit out at U.S tabloid magazine 'The National Enquirer' after they claimed that the couple's marriage was on the rocks.
The magazine ran a story in which they suggested that the pair were headed for a divorce amid cheating allegations.
Nick took to Twitter to vent his frustration: "The NatEnquirer is for sale! I tried to buy the company but my accountants keep saying its not worth the money. liars."
The piece claimed that Mariah was seen flirting with Nas at the rapper's recent 40th birthday party which supposedly left Nick furious.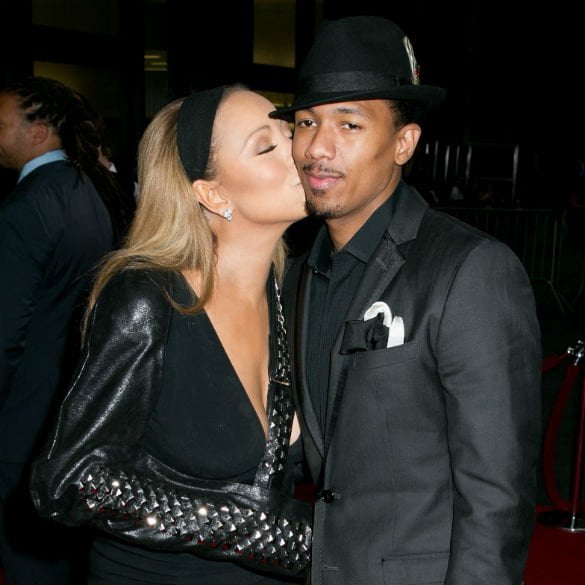 Luckily Mariah and Nick seem more up than ever (WENN)
The America's Got Talent host was quick to deny the claims and put the fans straight about the state of his marriage.
One thing that was sure to cheer Nick up however, was a cheeky snap that Mariah tweeted to her hubby on his 33rd birthday.
The singer posted a revealing picture of herself with her shirt completely unbuttoned showing off some serious cleavage in a sexy black bra.
In the saucy snap, Mariah turned her head away from the camera and touches herself suggestively.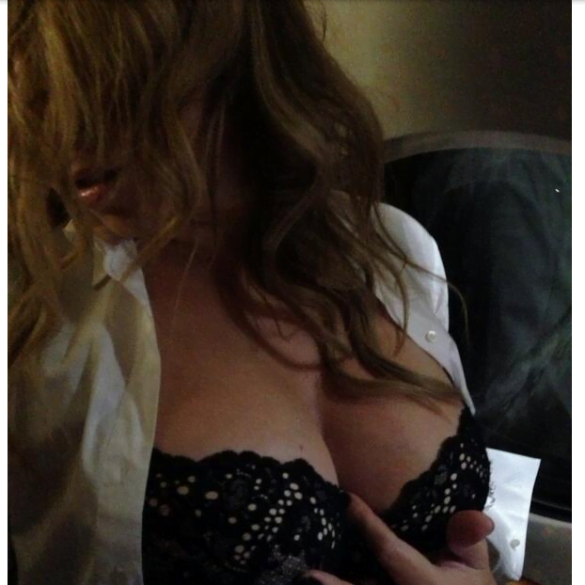 We are betting this is the best birthday tweet Nick has ever got (WENN)
"Happy Birthday to my Hubby @NickCannon…"my baby I'm waiting on youuuu"hahaha! KKLB! GHL!!!! Mwah !!!!! " she captioned the pic.
Oo-er! We're sure that any stress that Nick had was forgotten after he saw the saucy photo.

The celebrity couple have been married for five years now and are proud parents to twins Monroe and Moroccan.