Netflix vs Amazon. Which side are you on?
Netflix Vs Amazon
It's thought that Netflix has around 6 million subscribers in the UK as of the end of 2016 and though it's not known exactly how many Amazon Video subscribers there are, it's likely that Netflix has more. But are we seeing a shift?
Online streaming services are spending more and more money on original content with Netflix spending £100 million The Crown and Amazon spending £160 million over three seasons of The Grand Tour. It's original content like these two series that the likes of Netflix and Amazon are using to try and lure customers to their services. Hulu TV is also something to watch out for, but so far Hulu has not quite managed to get as much original content going as Amazon & Netflix. Nonetheless, with drama's like The Handmaiden's Tale Hulu has made it's mark.
Netflix costs from £5.99 a month for one device at a time in standard definition up to £8.99 for four devices in High Definition. Amazon Prime Video starts at £5.99 and some programming is in HD. For £7.99 a month or £79 for the year you can have free unlimited one-day delivery, music streaming and online storage.  As far as value for money is concerned, Amazon wins hands down.
So let's have a look at what original content is on offer and we'll start with Netflix.
The Crown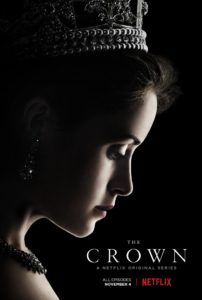 The Crown could be described as Netflix's flagship series.  The budget for the first season came in at £100 million and the long-term plan is to produce another 5 seasons.
The series biographical and covers the period 1947 to 1955 and starts with Princess Elizabeth and Prince Phillip being married and the ongoing illness of King George.
The production is huge and you can really see where the money has been spent, and for £10 million per episode, it does seem like a bargain.
Season 1 is available now with the second season having been commissioned.
Orange is the New Black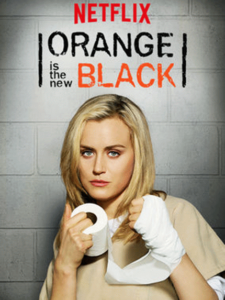 OITNB is an adaptation of a book of the same name written by Piper Kerman about life in a women's prison seen through the eyes of a timid first-time criminal. There's a fantastic cast without a single actress letting the side down and the humour and drama throughout plays out very well.
The series was a standout performer when it was first released by Netflix in 2013 and has continued to be one of their most popular series. The season 4 premiere drew 6.7 million viewers in its first three days.
Seasons 1 to 4 are available now with season 5 due out in June 2017.
Watch Orange is the New Black on Netflix
House of Cards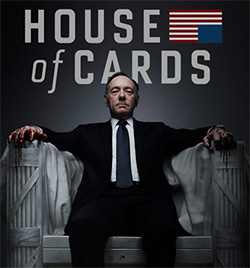 House of Cards was Netflix's first original series and debuted in 2013, releasing the entire season at the same time. The series follows the career of Frank Underwood, played by Kevin Spacey, as he climbs the US political ladder.
The series is loosely based on a trilogy of books by Michael Dobbs, which was also been made into a TV mini –series in the UK in 1990.
House of Cards is a hugely popular and successful TV show with 4 seasons available to watch now and the fifth season on its way at the end of March 2017.
Watch House of Cards on Netflix
Daredevil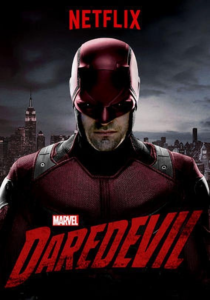 Thanks to a deal with Marvel TV, Netflix are able to show series from within the Marvel Cinematic Universe and the first of which was Daredevil.  The series isn't glossy or glitzy but actually very gritty. Some of the fight scenes are actually really violent but choreographed amazingly.
As well as Daredevil we've already seen Jessica Jones and Luke Cage with Iron Fist starting in March 2017 and all leading up to The Defenders which will be released at some point in the third quarter of 2017.
It's a very exciting time to be a Netflix subscriber, especially if you're a Marvel superfan So what do Amazon have on offer to match these heavyweights?
The Grand Tour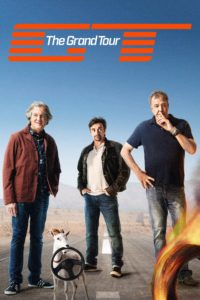 Jeremy Clarkson, Richard Hammond and James May became the new faces of Amazon's instant video service when the BBC let Clarkson's contract lapse in 2015. Since then the speculation was rife about where they would be plying their trade in the future and along came Amazon with a multi-million-pound offer and an eye-watering £160 million budget over 3 seasons.
The season premiere arrived in November 2016 with an opening sequence costing around £2.5 million and became Amazon's most watched premiere.
It's not quite the same as Top Gear, which is probably the secret to its success and really does prove that you need more than just a concept to make a successful show.
Watch The Grand Tour on Amazon Video
The Man in the High Castle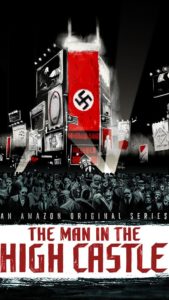 When the pilot was released in January 2015 I was hugely disappointed. Not because of the series but because I would have to wait almost a year for the full series. Amazon had the idea to show pilot episodes and let subscribers decide if it should be picked up.  And I was left in no doubt that it would be.
It's a high concept series based in some parts on the book by Philip K Dick of the same name, published in 1962 and set in the same year.  The series takes a look at an alternate history that could've taken place had the Allied Forces been defeated in WWII.
Seasons 1 and 2 are available now with the third season commissioned and likely to be available at the beginning of 2018.
Watch The Man in the High Castle on Amazon Vi7deo
Bosch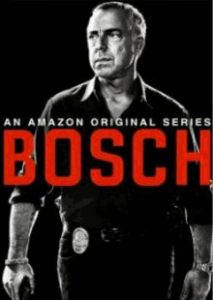 Harry Bosch is an LAPD homicide detective who works the mean streets by day and retires to his stilted house in the Hollywood Hills at night. The series is based on books by Michael Connelly and stars Titus Welliver as Bosch.  He's a very likeable character and the stories are truly compelling.
One of the hardest things to do is to adapt a book into a movie because you lose some of the story.  Turning books into TV series is definitely the way forward. You become more invested in the characters and you gain more of an insight into the stories.
Seasons 1 and 2 are available now, the third season is out in April 2017 and Amazon have already commissioned a fourth season.
Sneaky Pete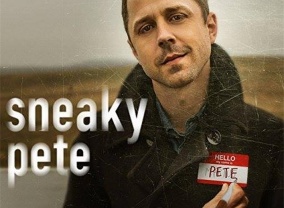 Giovanni Ribisi stars as Marius Josipovic, a petty criminal, who has been released from prison.  Before his release, he decides to adopt the identity of his cellmate Pete Murphy in order to weasel his way into the lives of the family Pete hasn't seen for a long time.
Bryan Cranston plays Vince, the ex-cop and current gangster that Marius/Pete owes money to along with his brother who is being held by Vince.
Cranston is also partly responsible for the creation of the show and it should have been made sooner.  The pilot was released in August 2015 and we had to wait a year and a half for the rest of the series.
Season 1 is available in full now with a second season likely to be out at the beginning of next year.
Watch Sneaky Pete on Amazon Video
The Verdict
This is just a snapshot of what you could be watching if you were a Netflix or Amazon subscriber, so in the battle of Netflix Versus Amazon, who wins?
Well, the fact of the matter is there's no real winner except the consumer. Year on year the budgets are getting bigger and the content is getting better. Fan favourites are being renewed and in some cases more than one season at a time which allows showrunners the opportunity to develop better stories and characters.
From just £5.99 per month each, I'm more than happy to pay for both services and benefit from some fantastic content that is constantly evolving. Especially when you can see where they're spending the money.