Ned Rocknroll Wiki & Fast facts about Kate Winslet's third Husband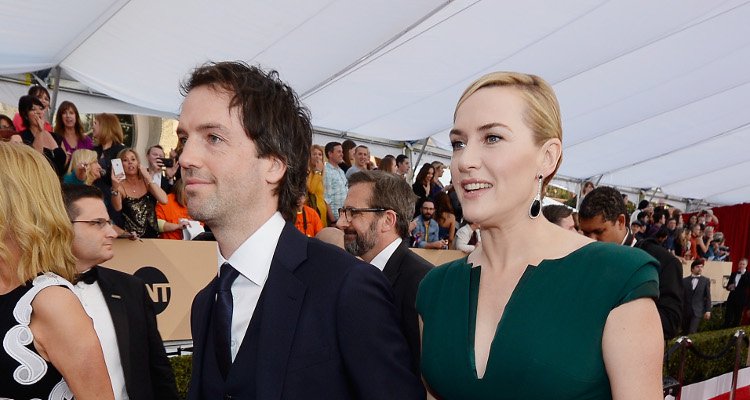 Ned Rocknroll (born as Edward Smith) is Kate Winslet's husband. Kate Winslet is an Academy Award-winning actress known for her roles as Rose in "Titanic" and Hanna in "The Reader."
Ned RocknRoll does not take life to seriously, as his name change indicates
Ned Rocknroll is Kate Winslet's third husband. He is only 3 years her junior. He is also Richard Branson's nephew. Richard Branson is the brother of Ned's mother. Born Edward Lyulph Abel Smith in 1978, he changed his name to Ned Rocknroll in 2008 to express his fun-loving personality and to express his belief not to take life too seriously. He worked for his uncle's Virgin Galactic company, running the Marketing Promotion and Astronaut Experience Division. A position he created himself, according to ex-wife Eliza Pearson.
His marriage to Kate in 2012, and their Son Bear Blaze
He and Kate married in 2012 and have a son together, Bear Blaze Winslet. They call New York City home.
Before marrying Kate, he was once married to English heiress Eliza Pearson. They met at Uncle Richard's private Necker Island. To commemorate where they met, they decided to have their wedding on Necker Island also. After two years however, they decided to call it quits. Soon after, Ned and Kate were at Uncle Richard's private Caribbean island. An incident turned Kate into a heroine when she saved Richard's mother from a house fire. That was when Ned met Kate. They started dating when they went back to the US and he fell in love with the actress. After dating for a couple of years, they tied the knot in a private ceremony only attended by close family and friends. Leonardo DiCaprio walked Kate down the aisle. It is said that Emma Thompson, Kate's bff, likes Ned for Kate.
Ned's parents parted ways when he was very young. His mother remarried and he was brought up by stepfather Robin Brockway. He has four other brothers. They grew up in South-West London in a home where art and creativity were nurtured.
Ned RocknRoll's Net Worth of $25 Million
He later left his job at Virgin Galactic to focus on raising their son, Bear Blaze, and Kate's 2 other children from her previous marriages. Since he has a net worth of USD 25 million, plus Kate's USD 90 million, they can afford to live in luxury. Ned loves simple pleasures like camping and cycling.
Despite being born with the proverbial silver spoon in his mouth, Ned is like a breath of fresh air who lives without any airs. It is wonderful that Kate found a partner who does not take himself too seriously. This is what Kate probably needs, given the industry she is in. He provides that balance and anchor for Kate. It is no wonder the two are so in love.