MTV VMAs: All 30 'Video Of The Year' Winners Ranked In Order Of Brilliance
The MTV VMAs return for the 31st time this weekend, and with all eyes on the performances, there's also the small matter of prize giving to look forward to.
Video Of The Year is, of course, the ceremony's top honour, and this year the race is between chart-topping enormosmash 'Fancy' by Iggy Azalea featuring Charli XCX, the critical gem 'Chandelier' by Sia, the ludicrously mega-selling 'Happy' by Pharrell Williams, the raunchy 'Drunk In Love' by Beyonce featuring Jay Z and, of course, the record-breaking, headline-stealing 'Wrecking Ball' by Miley Cyrus.
While we wait to find out who's picking up the top Moonman trophy, let's take a look at all 30 previous winners… and rank them in order of brilliance.
Violently disagree with our picks? Think we got it about right? Sound off in the comments below.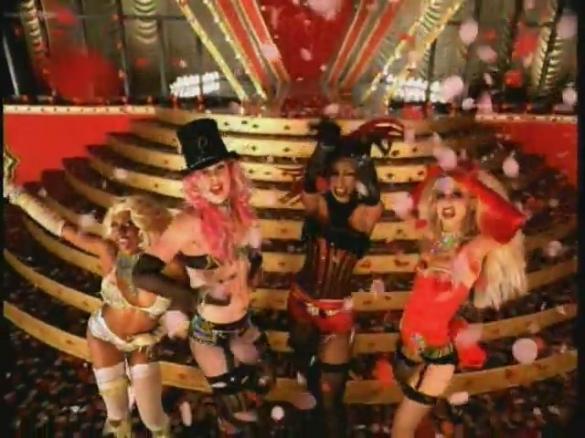 30. 'LADY MARMALADE' (2001): Christina Aguilera, Lil Kim, Mya and Pink came together for this four-way project, but the inexplicably VMA-winning video didn't offer a great deal.