In the same week students at a school in Pennsylvania staged their very own anti-gay day, in another one straight pupil asked his gay best friend to be his prom date. Reports of extreme homophobia in schools are becoming an all too familiar story, but for every dozen cases of attacks on the gay community in schools another comes by and gives a ray of hope that times are changing.
Take for instance, the thousands of gay and lesbian couples not giving a damn if their peers aren't cool and heading to prom together, regardless. The LGBT teens are finally getting the acceptance so many before them have fought, sometimes given their life for.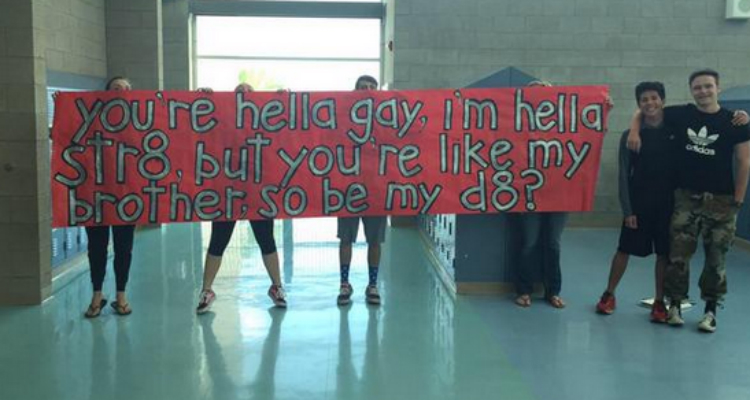 To call them brave seems inappropriate, but that is exactly what these gay and lesbian students are; whether in 2015 being with the one you love should be considered brave or not, it is. These are the real prom kings and queens: Not living in fear, not hiding their sexuality and embracing love as a gay teenager.
Growing up as gay teens, many us could never have imagined two guys or two girls steeping out to prom as if they were anyone else. But they are anyone else. Finally. And these 20 couples from across America are living proof that proms are no longer the loneliest night in a gay teenager's coming of age journey.
Take a look at these 20 beautiful gay and lesbian couples bring proms into the 21st century: