Mariah Carey Debuts New Track 'You're Mine' In Cleavage Baring Dress At The BET Honours (PHOTOS)
Mariah Carey undoubtedly stole the show at the BET honours in Washington DC on Saturday night, but while we're used to being blown away by her vocal talents, it was another set of assets that took centre stage on the night.
The One Sweet Day singer put on a sultry performance at the Warner Theatre while cavorting on top of a piano in an eye-popping dress that even Jessica Rabbit would be jealous of. The 44 year-old debuted her latest track 'You're Mine' at the show, though we doubt many people were actually concentrating on her vocal performance.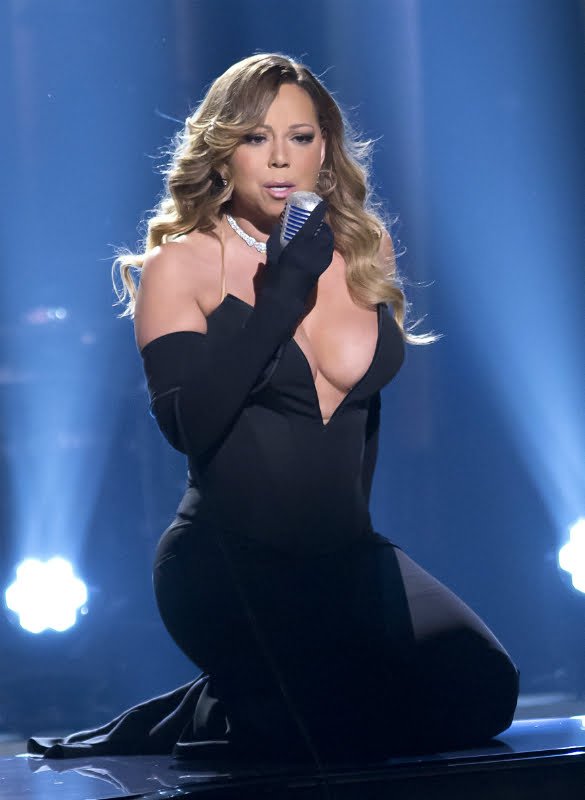 Mariah's singing is upstaged by her impressive cleavage (Janet Mayer / Splash News)
In fact, we're guessing that audiences spent the bulk of the performance guessing how Mariah managed to keep her boobs from spilling out of her corseted dress and hold all of those high notes at the same time.
Mariah finished her look with a set of black gloves and combed her honey-toned tresses in a set of tumbling waves. We bet Nick was firmly glued to his wife's dress on the night.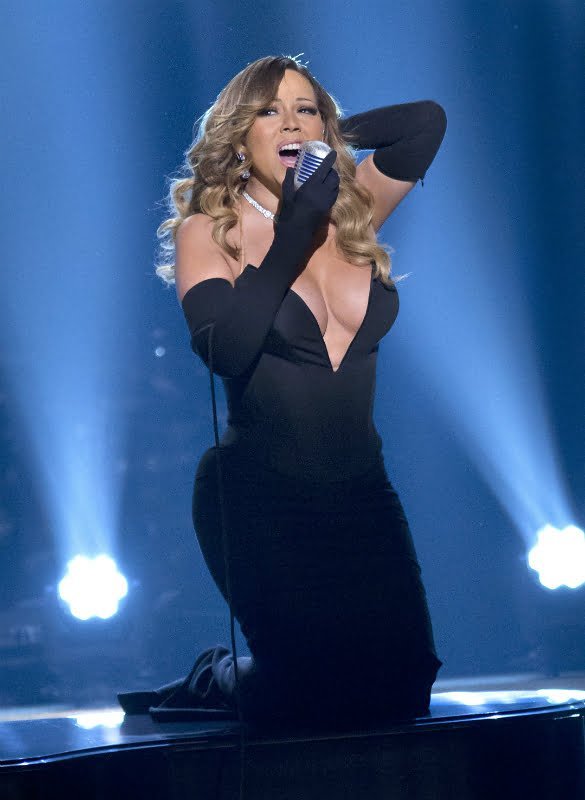 The singer channelled her best Jessica Rabbit pose (Janet Mayer / Splash News)
The mother-of-two was not the only star to put on a mesmerising show, Jennifer Hudson also hit the stage and was snapped wearing an equally daring outfit earlier in the night in the form of a a cute white peplum dress which exposed her black bra underneath.
Janelle Monae, Tamar Braxton and Smokey Robinson were some of the other artist to perform on Saturday at the awards show that airs on February 24th.