We cannot get over the daggers between Andy Cohen and his alleged 2007 fling Lance Bass. The comer *NSYNC star, who married his long-term boyfriend in a televised ceremony last December, has assured the pair did nothing more than snog despite the Bravo star revealing they went all the way.
During Wednesday night's What Happens Live, Real Housewives of Beverly Hills babe Sonja Morgan flipped the tables on Cohen to give him the biggest grilling he's had to date.
When asked who the most famous person he'd ever slept with was, Cohen surprised just about everyone including Lance Bass, admitting"The most famous person I ever slept with… I guess is Lance Bass," Cohen said of the now-married boy band hunk.
But if you thought the comment comments are tearing up Lance's heart you've got another thing coming. He's just peed the chat show host felt the need to say anything at all.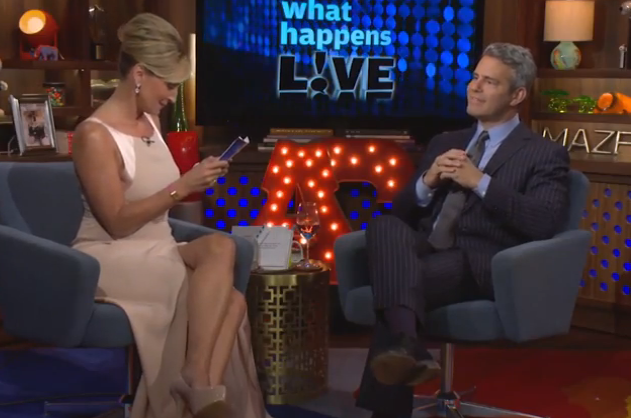 "First of all, I'm not going to tell you what I do in the bedroom. Sex is a broad term…like 'Andy banged Lance' — when did he ever say that? This is an old story.
"Three years ago we told everyone we hooked up…Now it's getting into who did who? I can just tell you right now, there was no Andy D going in my B. I'm not going to tell you what went down…but it's not what people are thinking."
Although, they did have a bit of a fling after the Bye Bye Bye star went through a terrible breakup.
"It just happened that Andy was with me on this vacation," he said. "It was so nice and romantic and it was just a nice time. It was one of those things where I needed someone to hold onto."
Both parties denied having sex, as Lance points out: "Why would I ever go into details?"
"We're too great of friends to ever [hook up again]," he added. "We didn't know each other that well [back then]. It was like, 'Ah, I wonder if I could date this guy?' It was that kind of thing."