This week saw one of the most explosive fallings out of the year as former BFFs Lady Gaga and Perez Hilton have spent the past few days exchanging brutal insults on Twitter after the celebrity blogger was accused of stalking the 'Applause' hitmaker after being spotted in Gaga's apartment building.
But now it seems Lady Gaga's devoted Little Monsters have taken the feud too far, sending the gossip mogul some pretty scary death threats prompting the global megastar to urge her fans to leave her latest frenemy alone.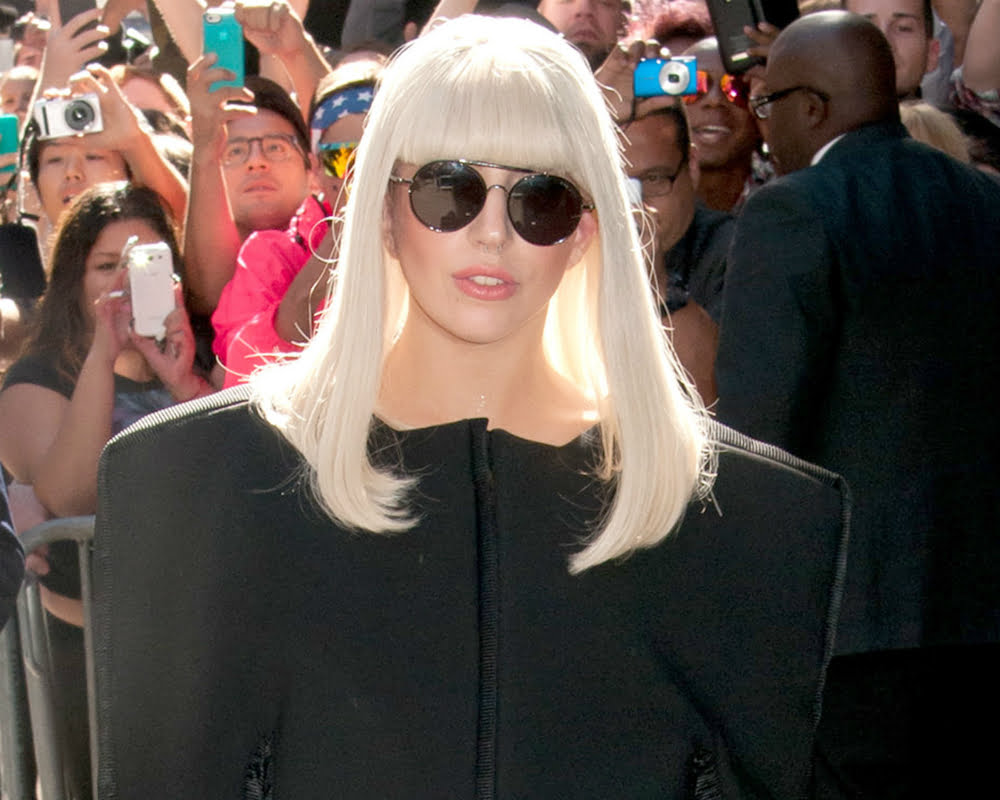 Lady Gaga urges fans to stop sending Perez Hilton threatening messages (WENN)
The singer, who yesterday released her predictably bizarre new video for her latest single 'Applause', recently called the blogger "sick" revealing Perez had previously sent her an image of herself in a wheel chair with the word "karma" written across it.
But always more of a fan of peace not war, Gaga has now told her fans enough is enough and threatening the gossip queen is never the answer.
In a post on her Tumblr page for her Born This Way foundation the singer posted: "While it may be difficult at times to hear the things that people say and write about me, or the nature of the industry that builds us up to tear us down, I feel the need to address you all here on behalf of the Born This Way Foundation.
"Sending threats of any kind, using hateful or abusive language, and the provoking of others on the internet is not supported by me or anything that I stand for. What I've seen transpiring is wrong and upsetting to me, and I've made it very clear how I feel about equality and compassion."
"I know how angry you feel sometimes, and I know that when they say things about me you feel that they are saying them about you as well. But music is about love, and is about sharing in the magic of theater," she continued.
"Although pop culture and society have become more negative and critical of the artist over the years, by engaging in this negativity you are allowing it to spread (sic)."
Lady Gaga and Perez Hilton were famously good friends as the blogger became an avid supporter of the 'Poker Face' star as she rose to superstardom with her debut album 'The Fame'.
It's still unclear exactly why the pair have fallen out in recent months but it appears they won't be making up any time soon.
Meanwhile Lady Gaga is preparing for her hotly anticipated performance at this year's MTV Video Music Awards where she will be opening the show with an exclusive performance of her new single 'Applause' which was rush released across the world last week after it was prematurely leaked online.
Lady Gaga Goes Chic In Black Dress Before Slipping Into Racy White Outfit In Times Square (PHOTOS)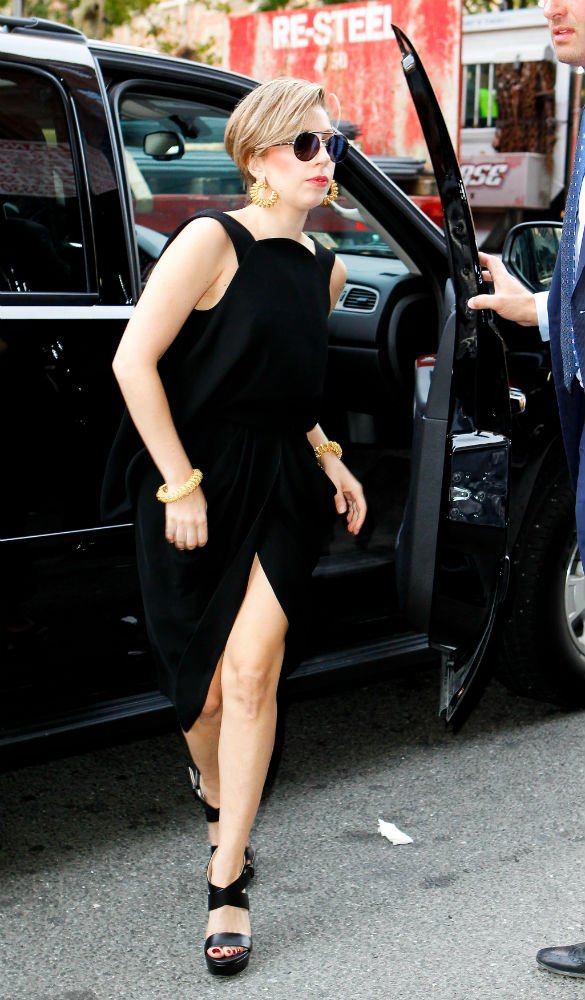 Lady Gaga wore a chic black dress for the premiere of her video (AKM-GSI / Splash News)