Lady Gaga Confirms She WILL Become First Artist To Perform In Space
Lady Gaga has confirmed reports that she'll be travelling into space, revealing at the 'ARTPOP' album launch that she has been invited to attend a special event in 2015 and hasn't purchased her ticket like many other stars planning to shoot off in the atmosphere.
The 'Applause' singer, who debuted the world's first flying dress this week, finally shared her plans with her Little Monsters after days of speculation and some not-so-secret tweets about the event.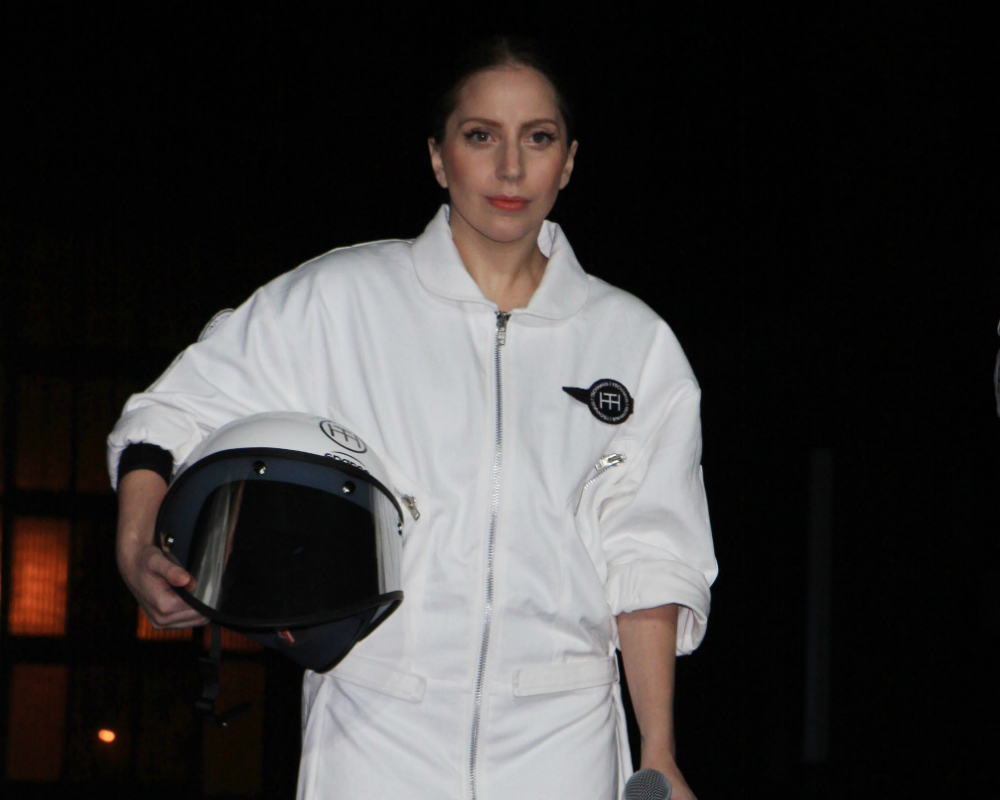 The star dressed appropriately to make the announcement (Michael Carpenter/WENN)
As well as confirming the rumours, Gaga gave plenty of details about her out of this world plans, emphasising that she was invited specifically. "I did not buy a ticket, no, my ticket was given to me," she said. "So I'm going to be the first recording artist to sing in space. And I did not purchase my flight."
While the 27-year-old will be the first to perform in Space, it's possible that other stars will make a trip on a Virgin Galactic flight before the 'Venus' singer. "This is a special festival event held by Zero G Colony and I will be flying in space two months after the first commercial flights take off," Gaga explained.
The Zero G Colony event is described by its organisers as "a three-day festival from the future" and will take place on a Virgin Galactic flight in 2015. The 'Born This Way' megastar didn't go out of her way to keep the annoucement under wraps, tweeting last week: "Find out if the rumors are true 11.10 LIVE from ARTPOP's album launch. Will #VirginGalactic+#ZeroGColony send Gaga to sing LIVE from space?" and adding: "#GagaInSpace2015."
Beyonce and Justin Bieber are both reportedly in possession of tickets to travel into space while Ashton Kutcher received a special thank you from Virgin boss Richard Branson when he became Virgin Galactic's 500th customer. Katy Perry is also reported to be planning a trip after buying her then-husband Russell Brand tickets for his 35th birthday.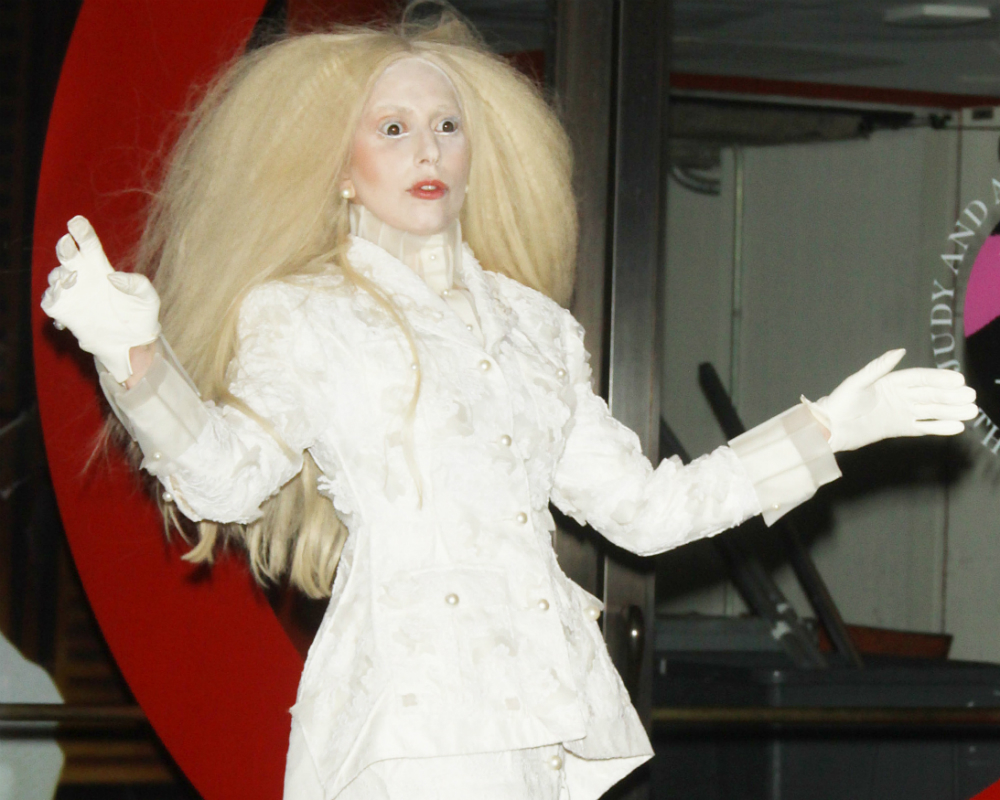 What crazy ensemble will Gaga sport for the space flight? (MediaPunch/WENN)
Meanwhile, Gaga's 'ARTPOP' was released on Sunday and includes the pre-released singles 'Dope', 'Applause' and 'Venus'. The star has been busy on a promotional tour, performing tracks from the album in every country she visited during October, including renditions of 'Venus' at London's G-A-Y nightclub and on The X Factor.
The eccentric star has reportedly sacked her manager Tory Carter, who she has been working with since 2007. According to The Hollywood Reporter, the pair hit rocky ground when her album received a number of negative reviews. 'ARTPOP' is up against Little Mix's second studio album 'Salute' in this week's race for number one.