Khloe Kardashian To Pay $150,000 To Settle Assault Case?
he woman who has claimed that Khloe Kardashian physically assaulted her outside a Hollywood nightclub a couple of years ago is said to be willing to accept $150,000 from the reality star to settle the case.
Chantal Spears filed a lawsuit in December accusing the 27-year-old Keeping Up With The Kardashians star of pushing and shoving her outside a nightclub in 2009.
Khloe has denied the accusations, insisting that the incident occurred out of self-defence. The alleged incident has left Spears feeling "mental and emotional anxiety" and she is now wanting to settle out of court, according to TMZ.
Khloe has since put together a counter-suit, insisting that Spears has to prove her alleged damages, despite having been asked by the court on a number of occasions.
The assault case is still ongoing and is waiting a judge's decision.
Khloe Kardashian and family support Lamar courtside…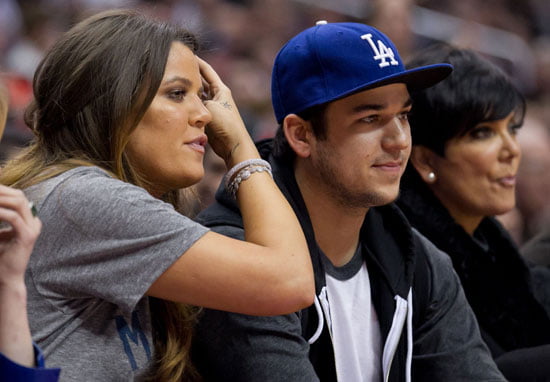 Khloe, Rob and Kris support Lamar & the Dallas Mavericks…