Katherine Heigl Insists She's No Diva On State Of Affairs, Teases Grey's Anatomy Return
Katherine Heigl returns to screen this autumn in a new political drama for NBC, State of Affairs, in which she plays a high ranking CIA officer, advising the president. But it's still the show that made the actress famous, that everyone's asking her about, Grey's Anatomy
The actress played Dr Izzie Stevens for five years, though left after withdrawing herself from Emmy consideration in 2008, because she didn't think the material she'd been given was good enough that season. Ouch.
18 months later and she was gone, but could she return? According to Heigl, it's all up to the producers.
"That's not up to me," she told E!Online, "That's not my decision. But I think the show is fantastic. I have so many wonderful memories. I had so many wonderful experiences. I have some really phenomenal friends and people like T.R. Knight who is like a brother to me, that I can't even imagine my life without.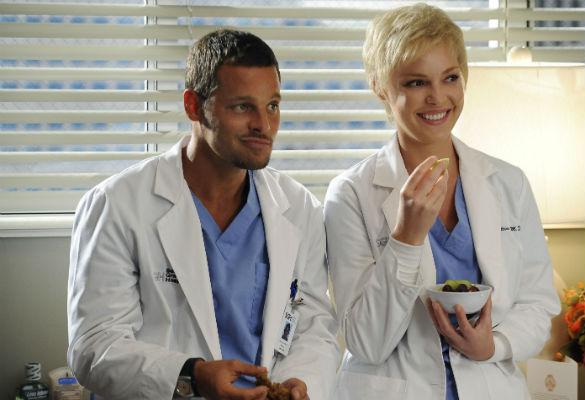 Heigl on Grey's – Do you want her back? (WENN)
"And I can't believe it's been this long. That we've been friends this long. I was 25 when we started. He was 30. Like, what happened? It feels like it was only a couple years ago, It's so weird."
Heigl has been doing the press-rounds ahead of her new show, which begins in November and has faced some tough questioning about her reported "difficult" nature to work with. Find out what she said here.
After her clash on Grey's, she also publicly slammed Knocked Up director Judd Apatow, for his "sexiest" depiction of women in the rom-com.
Commenting on the claims, during the TCA Press Tour this weekend, she said: "I can only say that I certainly don't see myself as being difficult and I don't intend to be difficult,"
"I don't think my mother sees herself as being difficult. I think it's always important to everybody to conduct themselves professionally and respectfully and kindly. So if I have ever disappointed somebody, it was never intentional."
Awks.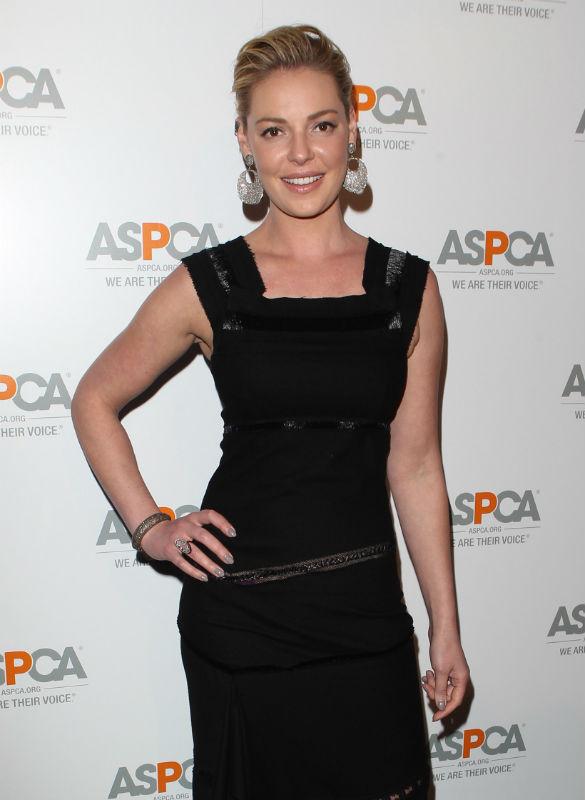 The actress claims the State Of Affairs is her top priority (WENN)
It looks like though for this show, Heigl is all committed to being an easy-going employee. When asked about the work-home balance, the mum of two said: "I made a promise when I committed to do this show that I would do it, and that I would give it my all and I understand that it centers around my character.
"So for me to say, Hey guys I want every Friday and Monday off, it's not going to serve the show well. And ultimately, then, not me," she stressed.
"So at this point, the things I did have control over was how many episodes a season we would do, and I minimised that, so i can have half a year at least of doing nothing if I choose to, with my kids. And also I was saying to my mum. Because I don't know, how do you balance? I think you just stomach it. Right? You have to just live with it.
Doing an anti-Paltrow she went on: "And I am in the very fortunate position of getting to choose to go back to work or choose to not to work. I know it's a great privilege and I know like my sister doesn't get to choose. You know."
Heigl added: "I have a passion for my career, and that is something that I sort of want to inspire my own daughters with in some weird way. It's either that or I keep joking, this job will simply help pay for their therapy. I'm not sure which will happen."