Curvy model Kate Upton is easily one of the hottest stars on the planet, but is she the hottest Sports Illustrated model ever? She's graced their swimsuit issue more times we can remember. She's not exactly forgettable either, with some of her shoots the steamiest we've ever seen in the mag. But despite this she's admitted in a recent interview that she'd like smaller boobs. However, here at EntertainmentWise, we wanted to remind Kate and her army of both female and male fans across the globe just how great those boobs of hers are…so we put together a gallery of her finest cleavage-baring moments.
The 21-year-old model is idolised by women across the globe because of her toned tum and 34D chest, but she left us all shocked when admitting that she'd like to make her boobs smaller, telling The Sun: "I wish I had smaller boobs every day of my life as I would love to wear spaghetti tops braless or go for the smallest bikini designs."
"Every single day I'm like, 'Oh man, it would be so much easier', especially if people didn't constantly bring them up," Upton continued. "If I could just take them off like they were clip-ons …"
"I know I say I wish I had smaller boobs — and that's true because at least twice a day I wish that. But the grass is always greener, as they say."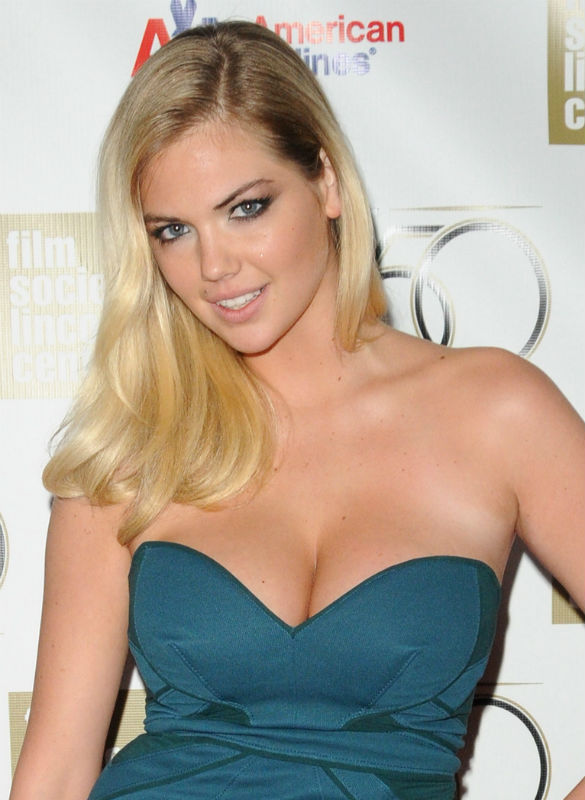 We think that the Sports Illustrated beauty should embrace her curves and we're sure her fans agree. While Kate might complain a little about the practical problems of her impressive cleavage, she has previously admitted she loves her figure, especially when it leads to comparisons with her idol Marilyn Monroe.
"I always thought Marilyn was so beautiful and iconic. It was amazing to even be mentioned in the same sentence as her," she said in a behind the scenes Sports Illustrated video from 2014's 50th Anniversary special edition.
"But I feel like nowadays it's easy to be genuine and show your personality, whereas I don't think Marilyn had that opportunity. And clearly she had a dark side, and I don't have that."