Kate Middleton To Volunteer For The Scouts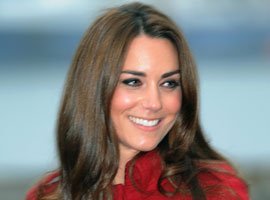 Photo: Wenn
It might be second nature for the Duchess of Cambridge to enjoy a glamorous, but party or two but now the Royal newlywed is set to swap canapes for toasted marshmallows as she is joining the Scouts as a volunteer.
Kate has announced her Royal Patronages, confirms St James's palace and The Scouts is one of the chosen few.
The Duchess will become Royal Patronage of four organisations – East Anglia's Children's Hospice, Action on Addiction, the National Portrait Gallery, and The Art Room, which uses art therapy to help children.
Juli Beattie, founder and director of The Art Room that helps children with low self-esteem as well as those with Asperger's syndrome in Oxford and London, said: "We're absolutely delighted, we're overwhelmed and thrilled.
"This is just fantastic, it will raise the profile of the charity and get people to see the work we are doing."
Kate has been spending the last few months going through requests from charities and organisations who asked for her support, and now her decision has been made she will spend the next year visiting them all.
Bear Grylls is a Chief Scout, and he is excited about Kate volunteering for the organisation. "
The Duchess has an incredibly busy life, which makes it all the more inspiring that she has chosen to volunteer alongside us," Grylls told the Scout Association. "Over the last few years it has been our mission to make it easier for adults who volunteer with us to give as much or as little as they are able – it is how we change our society: many people doing a little bit."
We can't wait to see Kate in her uniform!