Kate Middleton Baby Birth 'Will Be No Later Than Tuesday' As Betting Is Suspended
A leading bookmaker has said that betting has been suspended on the birth date of Kate Middleton, Duchess of Cambridge's first baby – because of a flurry of bets being placed on the next couple of days.
Reports vary on when the new Prince or Princess's due date is or was, but most are in agreement that the day has passed.
A William Hill spokesperson said he expects the new arrival to be with us by midweek.
"We have finally stopped taking bets on when the baby arrives as the money would suggest that it will be Monday or Tuesday at the very latest," Joe Crilly said in a statement.
Meanwhile, bets are still being taken on who will be the one holding the tot when he or she is introduced to the world's media for the first time.
Prince William and Kate Middleton re being offered almost identical odds, with Kate considered to be marginally more likely.
"When William was born it was Charles who introduced him to the world, while Diana did so with Harry so there is no real discernible form to go on," Crilly speculated.
If betting odds are to be believed, the child will be a girl (8/15) named Alexandra (7/4). Low prices are also offered for Charlotte (6/1), Elizabeth (9/1) and Victoria (9/1).
If it's a boy (11/8), tipped names include George (8/1), James (10/1) and Henry (12/1).
Kate Middleton's ultimate baby style!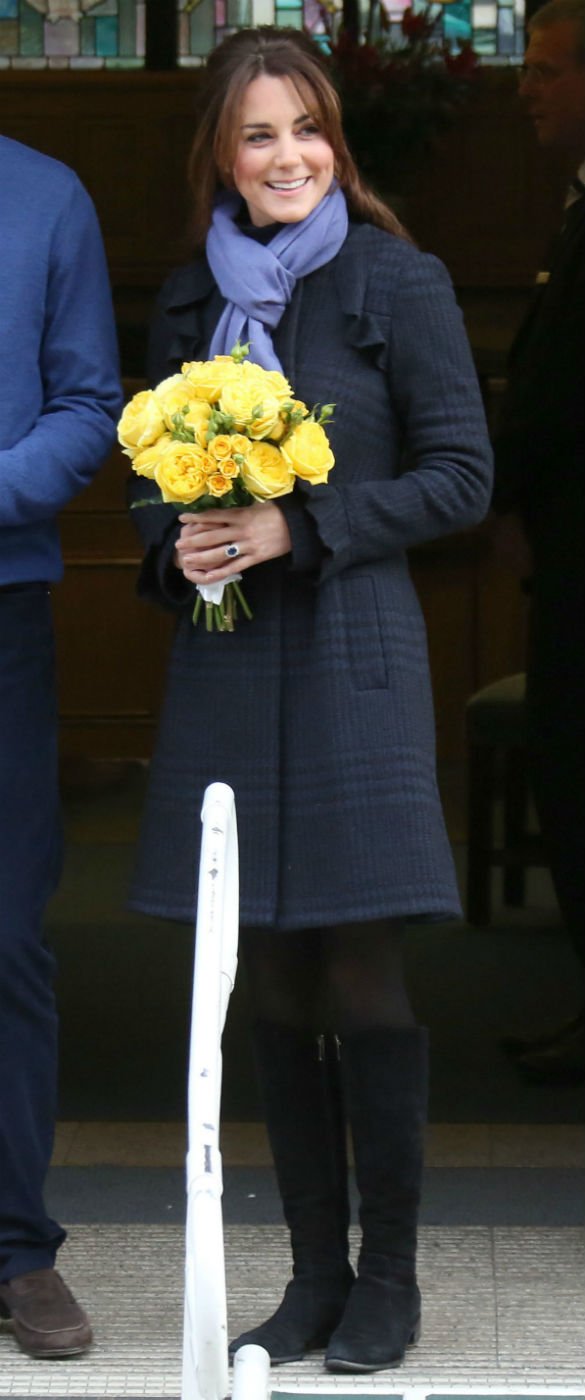 December 2012: Kate Middleton, Duchess of Cambridge steps out of the King Edwards VII hospital following news she's expecting her first baby and after spending three days in hospital suffering from acute morning sickness. The royal wraps her bump up in a Diane von Furstenberg coat and Russell & Bromley%u2019s Pin Up boots against cold. (WENN)