Jay Z Tells Rita Ora: 'You're Not Good Enough!'
She's been going on a promotional marathon to become a world famous superstar and has become just as famous for her throwback hip-hop style as her hits, but in a recent interview with Complex magazine, the singer has admitted she gets a lot of tough love from mentor Jay Z.
The 21-year-old Yugoslavian-born beauty graces the front cover of the September issue of the magazine in a raunchy pink and orange neon two piece, featuring a bralet and miniskirt teamed with navy Adidas high top trainers.
Her trademark bottle blonde locks are worn in their usual curly style with her immaculate red lips, winged eyeliner and flawless make-up base in place as she shoots the camera her sultriest look, accessorising the sporty outfit with her signature chunky gold jewellery.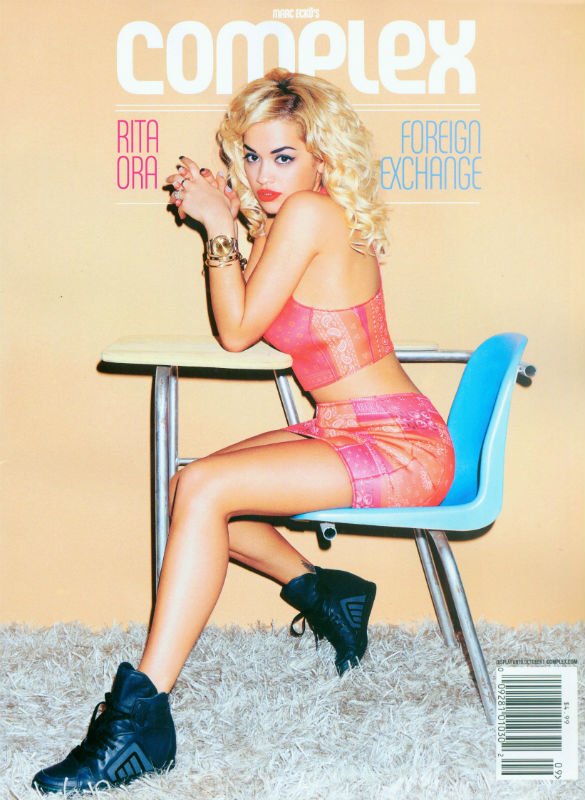 The singer told the US mag: "When I first signed I was this random girl from London."
"I thought my whole world was going to turn around. I thought I was going to be on Oprah next week with a new single," added the former Eurovision contestant.
"Three years later and I'm only just starting to come out. I wanted to release every single thing I had ever recorded, but I was lucky enough to have someone like Jay saying: 'This is not good enough. You have to find yourself.' That's the best advice he could have given me," she added.
The British artist has taken the world by storm after reaching number one with her hit single 'Hot Right Now' with DJ Fresh, and is now touring with Coldplay.