'It's The Strangest Fan Experience': Benedict Cumberbatch 'Shocked' By Neighbour Cyberstalking His Home
Benedict Cumberbatch has revealed he was left shocked when he learned a neighbour had been documenting his every movements from inside his home on a social networking site.
The Sherlock Holmes actor opened up to The Telegraph on the frightening incident, revealing that he felt no alternative but to contact the police over the intrusion.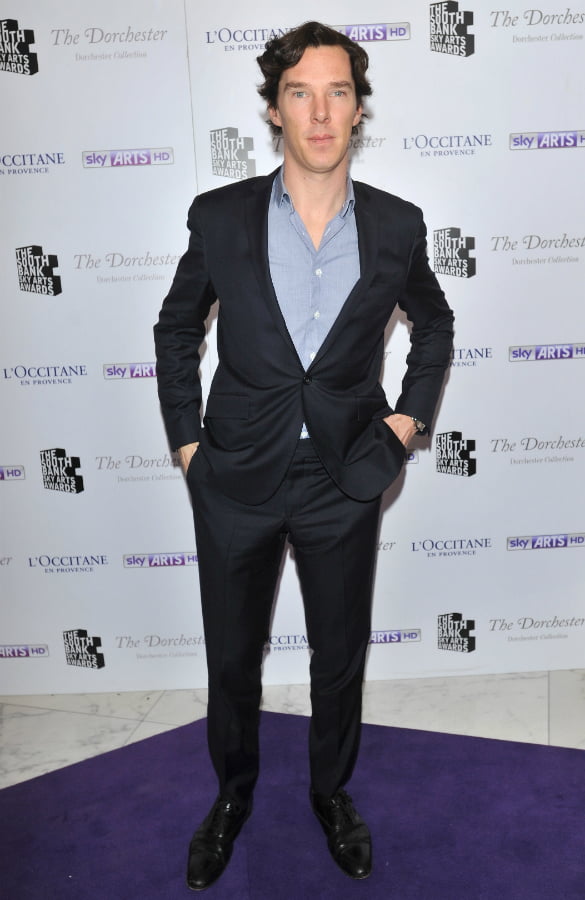 Benedict revealed the incident left hin unnerved (Daniel Deme/WENN)
"I would say that it was the strangest fan experience that I've ever had," Cumberbatch told the newspaper. "I had someone live tweeting my movements while I was in my own house."
Cumberbatch went on to describe the surreal moment he came face-to-face with the tweets that were describing  his movements whilst he was carrying them out, declaring that it was "strange".
"It was such a strange and a direct thing to see these tweets saying what I was doing as I was doing them," he said. "I found it really worrying, and, yes, of course, very hard to deal with. I worked out after a while who it was who was doing it so, when it came to it, I didn't actually call in the police, but I was prepared to do so."
Despite deciding against calling the police, the 36-year-old revealed that he finally figure out who the culprit was by himself and made his feelings on the issue clear.
"I'm not going to say any more about it. The person concerned knows now what I felt about it. I just found it very hard to come to terms with the idea that an individual could look into my house like this, and talk about me online, and think it is a perfectly okay thing to do."
Cumberbatch's shocking confession comes after it was revealed the star will return for season four of hit drama Sherlock Holmes.
Speaking to the Radio Times he confirmed: "We've agreed to two more series but I could get into trouble for saying that. All I know at the moment is I'm doing these three [episodes for Series 3] and another three [episodes for Series 4]."