Is Katy Perry Dating Gerard Butler? The Pair Were 'Really Flirty All Night'
Katy Perry has sparked rumours she's dating Gerard Butler after the pair were spotted being 'really flirty' at a recent event. The couple have been the center of dating rumours in the past but new reports claim they have 'intense chemistry'.
Katy Perry appears to have finally moved on from ex-boyfriend John Mayer and onto a new hunk in the from of Gerard.
The 'Olympus Has Fallen' actor and the 'California Dreams' songstress were spotted at the prestigious White House Correspondents' Dinner late last month and onlookers were surprised by their flirty chemistry at the Vanity Fair after party.
Looking extremely comfortable in each others company they reportedly spent a great deal of time eyeing each other at the after party, according to Heat Magazine.
"They were really flirty all night," the source explained. "It started at dinner. Gerard was there with Piers Morgan and Katy kept drifting to their table. Everyone was mingling at first so no one took much notice, it wasn't until the Vanity Fair after-party that they really stood out."
Speaking to the magazine the source continued: "They ended up sitting on the upstairs terrace talking and laughing. Katy definitely looked happy. They left separately, but that didn't stop people from talking. The chemistry was intense!"
The reports wouldn't be unusual as the pair do have history with previous dating rumours after Katy split from her ex-husband Russell Brand.
Katy split from John Mayer earlier this year after a temperamental relationship.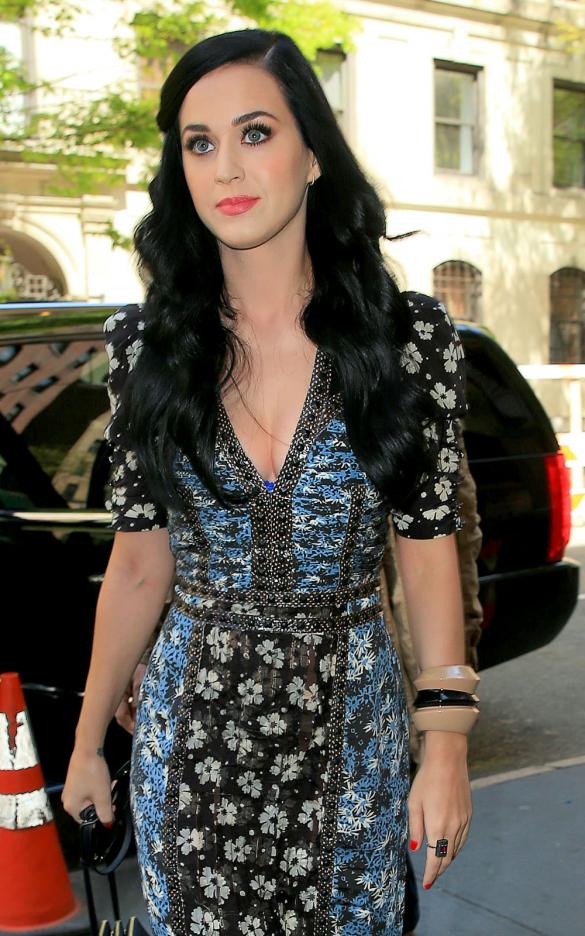 Katy Perry flaunts her curves on Broadway at performance on Kinky Boots (Splash News)