Is Andrea Faustini The Happiest X Factor Finalist Ever?
X Factor favourite Andrea Faustini has slammed reports that he locked himself in his hotel room after Sunday night's results show which saw him in the sing-off with Stevi Ritchie for the first time in the competition, when he cheerfully told EntertainmentWise that the rumours are completely false.
Andrea, who we have loved ever since we saw him enter the audition room wearing that pug jumper, was more than happy to dismiss the rumours by stating that he couldn't have been alone on Sunday because he was with Mel and his family. He said: "I can tell you that it's completely created from nothing because actually after Sunday's show, I did some filming with Mel and my family so I wasn't alone in my room." Andrea, who has probably been one of the most smiley people on the X Factor EVER, did go on to admit though that he was sad about being in the sing-off.
The 20 year-old added: "Obviously yes I was upset because it was hard for me to be in the bottom two but I was not devastated like I read…It was hard but at the same time, it made me realise that I had to work even harder." That's the spirit Andrea! After all he is  still one of the favourites to win.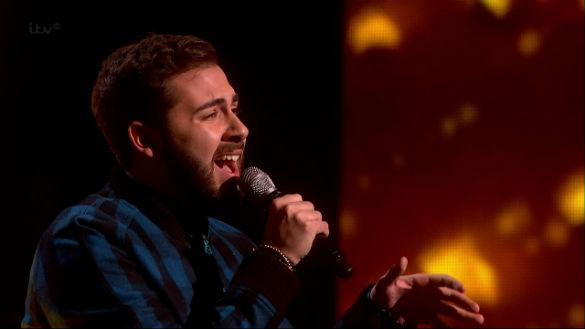 Andrea was in the bottom two last week (ITV)
And if anyone else needs any proof that the rumours about Andrea are false, they need to hear what he had to say when we asked how he was dealing with the pressure of such a massive show. "I think it's an amazing experience because I think I have grown so much as a singer and as a person so I'm enjoying every single performance. I'm very happy."
Unlike previous years where we have been able to predict the order of acts leaving the competition, this year's show has left us stumped purely on the fact that the results of the public votes have been so unexpected. Last week's results show was the perfect example. Andrea hasn't given a performance that hasn't been praised by the judges – even when he was painted in gold – so how the hell did he appear in the bottom two? Did people think he was safe enough in the competition for them not to vote or did they really think that it was his time to leave over the other finalists including Lauren Platt and Stereo Kicks?
Despite being aware that no one is safe in the competition (Paul Akister's elimination anyone?), Andrea continued to stay positive when we asked him if he was worried about his performance of Sia's Chandelier which was chosen by 'Stay With Me' hitmaker Sam Smith. The super talented Italian star replied: "Obviously nobody is safe but I just want to enjoy every single moment on the stage and give it everything I have. That's what I want to do."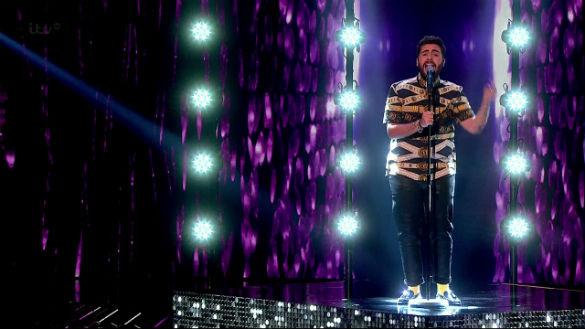 We've loved Andrea on the X Factor so far (ITV)
Something tells us that even if Andrea doesn't make it to the X Factor final, which will take place at Wembley Arena on December 14, he will still be smiling.