HOW COMPETITION OF ICE SPORTS LOOK IN FINLAND?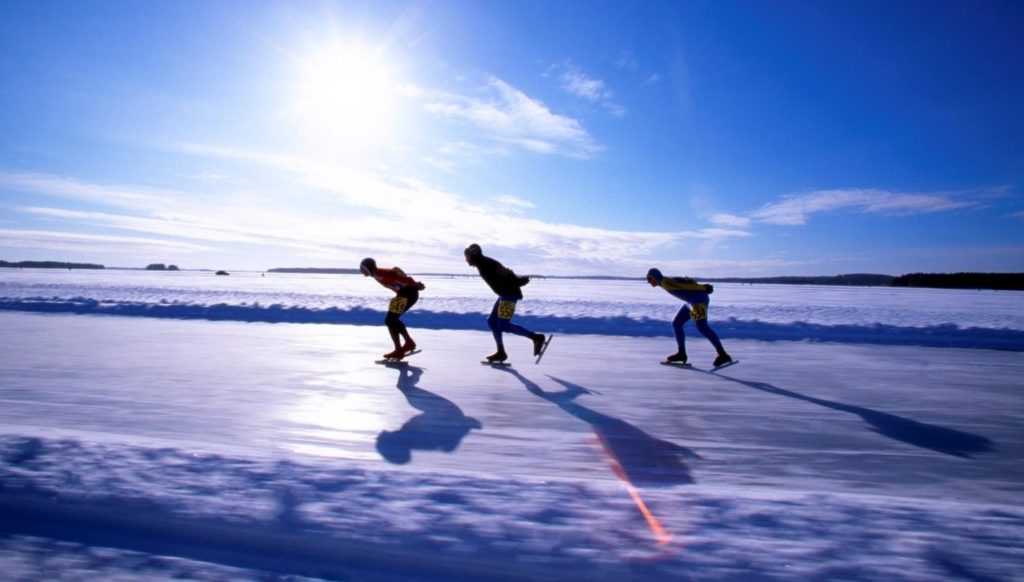 "It's hard to imagine Finland without sports and exercise – keeping fit and active is second nature to the Finns."
As more and more people across the globe are quarantined at their houses, they are looking for other ways to keep themselves occupied within the confines of their isolation. Video gaming such as Netbet Casino has emerged as a popular means of mental activity.
However, Finland tops the podium in physical activity in Europe, and it also places among the most active countries in the world.
All across Helsinki to Lapland, you'll find Finns taking advantage of their winter conditions and thrill-seekers from all around the world for ideal icy conditions. These are some of the most exciting and even uncommon winter sports competitions that only happen in Finland:
ICE HOCKEY
Finland's national sport is a good source of global pride with a huge number of talented and amateur teams and some of the world's top players. It's not hard to find an arena to view an ice hockey competition. Finnish players, even at an academic level, take things incredibly seriously in order to be prepared for some tough competition.
SKIING
The global ski community sometimes misses Finland, as there are no mountain ranges, but there are many highly regarded ski resorts. The Ruka ski resort is regarded to be one of the biggest in the nation due to its 200-day snow season, while Ylläs has a ski run of 3,000 meters, the longest in Europe.
FOLK'S RACING
Folk races actually occur all over Finland with an event almost every weekend. Folk racing is a popular entry form of rally-cross running mainly on gravel tracks designed to reduce the maximum speed to 80 km/h. The contests are divided into classes based on age and gender, and participants may be as young as 15 years of age. The race is divided into heats, usually with six cars. The winner of the race is awarded seven points, the second five points, the third four points, and so on. Once all the heats have been driven, the total score will be calculated and the top six drivers will race in the A final, the next six in the B final, and so on. The winner of the final A wins the tournament. The races are run in 'standard' cars, which are typically regarded as too old for daily driving. Contestants can usually drive whatever model they like as long as they comply with minimum safety standards.
ICE SWIMMING
This isn't for the faint-hearted, yet those looking for a powerful adrenaline rush are encouraged to try to swim on the ice. Holes are carved in frozen lakes and seas all over Finland for people to take a quick dip. It leaves a very refreshing feeling after the initial excitement, that's why some people in Lapland take a daily morning swim during the winter to begin their day feeling energized.
DOG SLEDDING
In fact, the best way of getting into the Finnish landscape is by dog sled. There are many 'husky safari' tours available all across Lapland, lasting from several hours to several days, and also trips where you can learn how to drive a sled yourself.
SNOWSHOE HIKING
Hiking in the frozen wilds is attractive, but walking on snow and ice is both challenging and a major strain on the muscles of the legs. Ancient Finns have come up with a solution by modifying snowshoes, and they are still used by native Lapland's to move across the frozen ground and by visitors to explore national parks during the winter.
TOUR SKATING
More than a thousand miles of coastline and almost 200,000 lakes; when the waters freeze, the tour skaters pick up their blades and head out! Decades ago, skating from island to island in the Finnish archipelago was a method to get around and visit relatives in the snow. Nowadays, skating is a famous outdoor activity and a wonderful way to experience the frozen waters and the beautiful scenery.