An ambitiously hateful homophobe is actually taking all homosexuals to court. All of them. Whether they're out, proud, in the closet or whatever the weather, the Nebraskan bigot is suing every single one of them.
Sylvia Driskell, who claims to be acting as an ambassador for the plaintiffs "God, and His, Son Jesus Christ" wrote a handwritten petition titled Driskell v. Homosexuals asking a US District Court to rule if homosexuality should be deemed as "a sin, or not a sin," legally.
The Omaha World-Herald writes that referring to Bible verses, the 66-year-old writes: ""that homosexuality is a sin and that they the homosexuals know it is a sin to live a life of homosexuality. Why else would they have been hiding in the closet(?)"
They report that Driskell took the time out to pen a seven page petition clarifying that God has called called homosexuality an abomination. To challenge such claims would therefore be calling God a liar.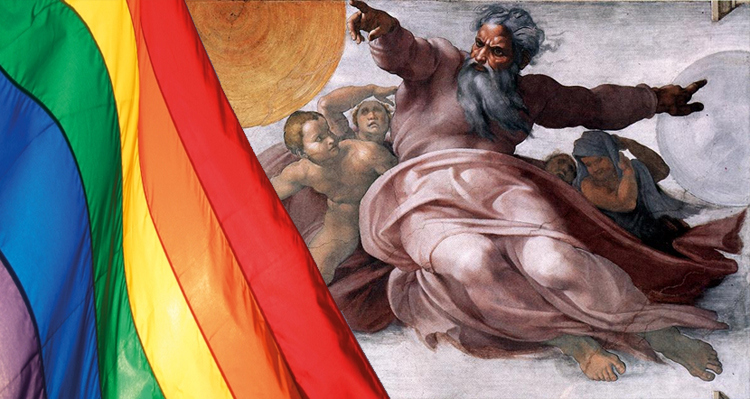 "I never thought that I would see a day in which our great nation or our own great state of Nebraska would become so compliant to the complicity of some people('s) lewd behaviour," she adds.
The site says Sylvia, who has time to write a seven page letter but not answer the phone, was unavailable for comment and wil be representing herself in the lawsuit. So good luck with that babes.
Unsurprisingly, the court's dockets notes that no summons were issued against the millions of American homosexuals, despite the suit naming hundreds of millions of defendants.
Basically, the whole thing turned out to be a complete waste of time fro poor Sylvia Driskell, who in turn only really named and shamed herself.
If you can really be bothered, you can read Sylvia's bizarre extensive rant on the abomination that is homosexuality below: