Heidi Klum's Bodyguard Beau Gets Busted for Texting and Driving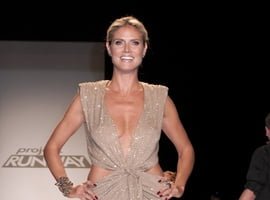 Photo: WENN
This bodyguard isn't the most law-abiding citizen.
The Project Runway's bodyguard beau, Martin Kristen, 38, got caught red-handed in Los Angeles on Friday, as he was pulled over by a police officer for doing what most Californians love to do, texting and driving, according to TMZ.
Kristen was pulled over on the 405 freeway close to the Sunset Boulevard exit, after a California Highway Patrol officer took notice of a man texting while behind the wheel of a Mercedes-Benz passenger van.
Police said Klum's man was given a ticket, and was able to drive off. First time fine for texting and driving citations in California start at $250.
Klum – nor her soon-to-be ex-husband Seal – were in the vehicle at the time of his citation.