Hackers Threaten To Release Emma Watson Images At Midnight On Friday
Emma Watson may well be the next target for the anonymous hacker who is leaking nude photos and videos of celebrities online, after a website called EmmaYouAreNext.com was created this weekend.
The website shows a picture of the actress alongside a countdown, which is due to expire in four days time. The website was linked to the same 4Chan user who was leaked nude images of Jennifer Lawrence, Vanessa Hudgens and Gabrielle Union, Fox Weekly reports.
The nude photos have been quickly deleted off the sites where users shared them, but that's done little to curb the spread of the personal images. The FBI confirmed earlier this month they are looking into the leaking of personal material.
The hacker posted a list of over 200 celebrities on 4Chan, claiming to have personal photos and videos belonging to the stars. Kim Kardashian and Rihanna were two victims to have images leaked this weekend, though neither has acknowledged this fact.
Emma spoke out against the breach of privacy and claimed the reaction by people, was almost worst than the crime. She wrote on Twitter: "Even worse than seeing women's privacy violated on social media is reading the accompanying comments that show such a lack of empathy."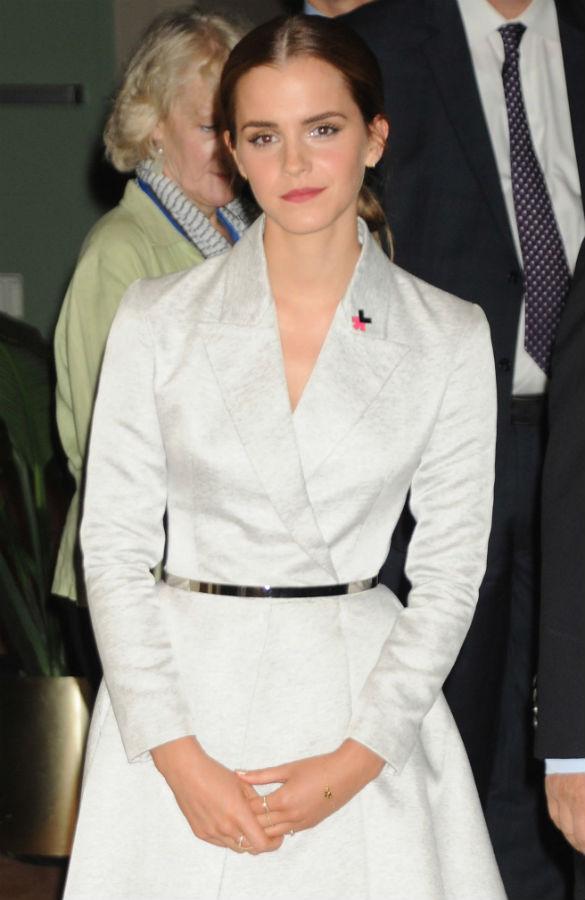 Emma gave empowering speech this weekend in role as UN Goodwill Ambassador (SplashNews)
It's the first time there's been a specific warning against one celebrity. It's unknown whether the domain will be closed down before the countdown expires.
In her new role as UN Goodwill Ambassador, Emma gave a speech at the UN Women HeForShe campaign launch where she spoke candidly about what it meant to be a feminist and gender inequality.