Directed by Roger Michell Rachel Weisz, Sam Claflin, Holliday Grainger, Iain Glen
Directed by James Gray Charlie Hunnam, Robert Pattinson, Sienna Miller, Tom Holland
Directed by Brendan Muldowney Nikos Karathanos, Akilas Karazisis, Tom Holland, Jon Bernthal
Religion & Faith
|
A holy relic must be brought back to Rome. The monks did not realize the danger that awaits them as they go..... Read more
Directed by Donatas Ulvydas Ieva Andrejevaite, Gabriele Anicaite, Saulius Ciucelis, Tauras Cizas
Freedom
|
Emilija is an aspiring actress. But can she set her dream aside to fight for her country's freedom?
.. Read more
Directed by Armando Iannucci Andrea Riseborough, Olga Kurylenko, Jeffrey Tambor, Jason Isaacs
Directed by Julius Sevcík Karel Roden, Hanns Zischler, Oldrich Kaiser, Arly Jover
Masaryk is the Czech ambassador to the United Kingdom. He tries to keep Czech's independence and freedom..... Read more
Directed by Stephen Frears Judi Dench, Ali Fazal, Tim Pigott-Smith, Eddie Izzard
Directed by Martin Scorsese Andrew Garfield, Adam Driver, Liam Neeson, Tadanobu Asano
Directed by Scott Cooper Rosamund Pike, Christian Bale, Ben Foster, Paul Anderson
Directed by Aleksey Uchitel Michalina Olszanska, Lars Eidinger, Luise Wolfram, Danila Kozlovsky
Directed by Justin Chadwick Alicia Vikander, Dane DeHaan, Jack O'Connell, Holliday Grainger
New 2017 series to watch right now
Original TV Series categorized under 'Artists & Musicians' released in 2017 so far as well as upcoming releases.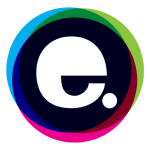 2017
by N/A
The series is based on real life events of seventh president of United States, "Andrew..... Read more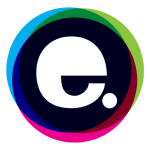 2017
by N/A
A historical mini series depicting the rise and proliferation of fashion and the struggles behind it in the..... Read more
2016–
by Daisy Goodwin
The series focuses on the early life of Queen Victoria as it highlights her ascension to throne at a very..... Read more
2017–
by Kenneth Biller, Noah Pink
A biographical depiction of history's most acclaimed genius as it portrays his journey in life..... Read more
2017–
by Jesper Waldvogel Rasmussen
The story is based on Erik, a shy young man who hails from an austere and traditional family and finds..... Read more
2017–
by N/A
Discovery of the diary of a historical figure Shin Saimdang leads to unraveling of various facts about his..... Read more
The Best Artists & Musicians movies & tv series of the last decade
16 Nov 2012

by Steven Spielberg

Taking place in 1865, near the end of the American Civil War, as President Abraham Lincoln fights to ban..... Read more

30 Jun 2017

by Sofia Coppola

A wounded soldier ends up at an all-girls' school, where he is taken in to recover. As time passes,..... Read more

12 Oct 2003

by Pete Travis

A biographical drama that looks at the life and reign of King Henry VIII.

.. Read more

29 Feb 2008

by Justin Chadwick

Two beautiful sisters compete for the affections and love of King Henry VIII. One is following their..... Read more

09 Oct 2009

by Alejandro Amenábar

Taking place in Roman Egypt, a slave turns to Christianity with the hopes of finding freedom. He also falls..... Read more

21 Apr 2016

by Liza Johnson

Based on the true and untold story of when superstar Elvis Presley met Richard Nixon, U.S. President.

.. Read more

2008–2014

by N/A

It depicts the story of a middle-class family living in Santiago of Chile during military dictatorship. The..... Read more

2012–

by N/A

The story throws light upon the notoriety of Mexican drug lord Pablo Escobar and upon the reasons he earned..... Read more

2014–

by Mehmet Bozdag

The story depicts the events in life of one of the most famous warriors in Turkish history..... Read more

We use cookies to ensure that we give you the best experience on our website. If you continue to use this site we will assume that you are happy with it.

Ok