Directed by Nicolas Pesce Diana Agostini, Olivia Bond, Will Brill, Joey Curtis-Green
Directed by Roger Michell Rachel Weisz, Sam Claflin, Holliday Grainger, Iain Glen
Directed by Charlotte Sieling Jakob Oftebro, Søren Malling, Ane Dahl Torp, Søren Pilmark
Directed by Sergio Castellitto Jasmine Trinca, Stefano Accorsi, Alessandro Borghi, Edoardo Pesce
Directed by Philippe Falardeau Sadie Sink, Elisabeth Moss, Naomi Watts, Ron Perlman
Boxing
|
Sports
|
A biographical drama about Chuck Wepner, also known as the Bayonne Bleeder. Shows how he went from a father..... Read more
Directed by Dome Karukoski Jakob Oftebro, Jessica Grabowsky, Werner Daehn, Troy T. Scott
Art
|
To Come out
|
Tom is an officer who served in WWI. Specializing in homeoerotic art, Tom fanned the flames of a gay..... Read more
Directed by Sang-soo Hong Yunhee Cho, Ki Joabang, Min-hee Kim, Sae-byeok Kim
Directed by Ry Russo-Young Zoey Deutch, Halston Sage, Logan Miller, Kian Lawley
Directed by Han Han Chao Deng, Eddie Peng, Liying Zhao, Zijian Dong
Directed by Charlie McDowell Robert Redford, Mary Steenburgen, Brian McCarthy, Jason Segel
Directed by Rahul Dholakia Raj Arjun, Shubham Chintamani, Shubham Tukaram, Dhanveer
Raees was able to rise from being a bootlegger to a powerful force in society. But can he escape his..... Read more
Directed by Ayoub Qanir N/A
A Mongolian priest was told that he was to go on an epic journey.
.. Read more
Directed by Jheng-Neng LI Chong-Cyuan Huang, Chin-Yu Lin, Jui-Tzu Liu, Chia-Lun Yang
Directed by Bagane Fiola Omeles Laglagan, Ailyn Laglagan, Vangelyn Panihao, Jhea Mae Laglagan
The Matigsalog is a tribe of hunters and gatherers. Can they continue on their traditional way of living or..... Read more
Directed by Hakim Belabbes Hamid Belabbes, Fatima Zahra Bennacer, Amine Ennaji, Ayoub Khalfaoui
Family
|
Poverty
|
Mbarek tries to provide for his family as he farms a small plot of land. But his only source of livelihood..... Read more
Directed by Kirsten Tan Thaneth Warakulnukroh, Penpak Sirikul, Bong
Thana feels like everything is going wrong in his life. He is being edged out at work by younger architects..... Read more
Directed by Predrag Jaksic Lazar Rockwood, Nick Mancuso, Dubravka Mijatovic, Michael Paré
Steve goes back home to his hometown, but had no family to return to. His friends in the US try to convince..... Read more
Directed by Maha Haj Maisa Abd Elhadi, Ziad Bakri, Jihan Dermelkonian, Hanan Hillo
A family in Nazareth is stuck: The parents in their loveless marriage, the son who is afraid of commitment,..... Read more
Directed by John Trengove Nakhane Touré, Bongile Mantsai, Niza Jay, Thobani Mseleni
Directed by Rachel Perkins Toni Collette, Hugo Weaving, Levi Miller, Angourie Rice
Directed by Garth Davis Sunny Pawar, Abhishek Bharate, Priyanka Bose, Khushi Solanki
Directed by Kiarash Anvari Mahvash Afsharpanah, Sadaf Foroughi, Mahan Khorshidi, Mehran Nael
Unable to father a child, Borzoo questions his reason for being.
.. Read more
Directed by Francis Lee Josh O'Connor, Gemma Jones, Harry Lister Smith, Ian Hart
Johnny is prone to drinking and one-night stands to while away the time, tending to their farm. But all..... Read more
New 2017 series to watch right now
Original TV Series categorized under 'Adoption & Orphans' released in 2017 so far as well as upcoming releases.
2016–2017
by Matthew Arnold, Josh Friedman
The series depicts a modern interpretation of the stories that led to the famed fantasies of "Wizard..... Read more
2017–
by N/A
Some activists in 1970s London were set out to free a political prisoner and wage a resistance..... Read more
2017–
by Chips Hardy, Tom Hardy, Steven Knight
Adventurer James Keziah returns to a war affected London with a determination to rebuild his father's..... Read more
2014
by Adam Cozad, David Koepp, Tom Clancy (based on characters created by)
A young man enlists as a marine but an attack forces him out of the service. He is assigned to monitor..... Read more
2017–
by N/A
The story highlights the life events of a famous Australian international star focusing on his rise to..... Read more
2017–
by Deborah Cox, Fiona Eagger
The story revolves around a solicitor who strives to manage a law firm as she hopes to return to her..... Read more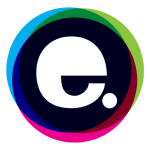 2017–
by N/A
The show unfolds the mystery of disappearance of a governess and three students who were part of a picnic..... Read more
2017–
by Dave Andron, Eric Amadio, John Singleton
The show is a take on the drug outburst in Los Angeles at the beginning of 1980s.
.. Read more
2017–
by Bryan Fuller, Alex Kurtzman
The series in its way is a prequel to the famous Star trek saga. An officer on board USS Discovery learns..... Read more
2017–
by Mark Frost, David Lynch
The story runs twenty five years after the murder of a homecoming queen in an otherwise calm and mundane..... Read more
2017
by Jane Campion (created by), Jane Campion, Gerard Lee
After the much troubling case of a disappearance in New Zealand, Detective Robin hopes for a better start..... Read more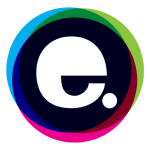 2017
by N/A
The series is based on real life events of seventh president of United States, "Andrew..... Read more
2017–
by Joe Penhall
A blessed agent in FBI's top Crime Unit smartly and adroitly finds serious criminals like murderers..... Read more
2017–
by Bill Dubuque, Mark Williams
Danger looms over a Chicago-based financial adviser as his dealings with a drug cartel go rough. The..... Read more
2014–2017
by Robert Levine, Jonathan E. Steinberg
The series delves into the world of pirates, twenty years prior to the setting of R.L. Stevenson's..... Read more
2017–
by George Pelecanos, David Simon
The story showcases the flamboyant display of prostitution and porn in the New York of 1970s and 80s.
.. Read more
2016–
by Gérard Carré, Pascal Chaumeil, Caroline Van Ruymbeke
A dark story of mad vengeance is unveiled once an unexpected and horrifying discovery is made in a small..... Read more
2017–
by Marti Noxon
Story of a reporter confronting her past as the dark memories haunt her and drag her into the bleak world..... Read more
2017–
by Monica Owusu-Breen
The series depicts interactions and fantastic lives of several gifted inhabitants from all sorts of..... Read more
2017–
by N/A
Show portrays how a war veteran puts his extensive skill set to use as he works as a private detective and..... Read more
2008
by John Ajvide Lindqvist (screenplay), John Ajvide Lindqvist (novel)
Highlights the story of a boy Oskar
who is tired of being bullied and demeaned by others. He finds..... Read more
2017–
by N/A
The eye of a demon has been stolen from Academy and the powers it could yield put the world under threat,..... Read more
2017–
by N/A
A predator haunts and hunts the fleet of Royal Naval expedition looking to discover the infamous Northwest..... Read more
2017
by N/A
A US return doctor joins a hospital once he is back home. He finds out that betrayal and jealousy were the..... Read more
The Best Adoption & Orphans movies & tv series of the last decade
25 May 2007

by Sarah Polley

Grant's wife Fiona is diagnosed with Alzheimer's disease and he eventually agrees to the idea..... Read more

21 Oct 2011

by Lynne Ramsay

Eva struggles to love her son, Kevin, who shows increasingly strange behavior. As a result, her..... Read more

13 Jan 2006

by James Gartner

In 1965, Don Haskins is hired to be the coach of the Texas Western Miners basketball team. After recruiting..... Read more

08 Dec 2009

by Tim Story

Hurricane Katrina forced families to move all over the country. Al Collins is a high school basketball..... Read more

28 Aug 2009

by Max Mayer

Beautiful and intelligent Beth meets Adam, a man with Asperger's Syndrome. As their relationship..... Read more

14 Jan 2005

by Thomas Carter

Ken Carter becomes the basketball coach at his old high school. The players' bad attitudes leads him..... Read more

15 Oct 2014

by Damien Chazelle

Andrew is a young and talented drummer who goes away to a prestigious music academy. When being instructed..... Read more

14 Sep 2014

by John Walsh

King Henry VIII is injured and must take refuge in a shut-down manor house. Without his usual luxuries and..... Read more

04 May 2017

by Terrence Malick

A documentary exploring Earth's past, and a look at the future that possibly awaits us.

.. Read more

We use cookies to ensure that we give you the best experience on our website. If you continue to use this site we will assume that you are happy with it.

Ok