Directed by Matt Spicer Aubrey Plaza, Elizabeth Olsen, O'Shea Jackson Jr., Wyatt Russell
Stalkers
|
Ingrid is a social media stalker. She moves to California to befriend her latest obsession, but things get..... Read more
Directed by Charlotte Sieling Jakob Oftebro, Søren Malling, Ane Dahl Torp, Søren Pilmark
Directed by Michael Showalter Kumail Nanjiani, Zoe Kazan, Holly Hunter, Ray Romano
Directed by Philippe Falardeau Sadie Sink, Elisabeth Moss, Naomi Watts, Ron Perlman
Boxing
|
Sports
|
A biographical drama about Chuck Wepner, also known as the Bayonne Bleeder. Shows how he went from a father..... Read more
Directed by Ben Wheatley Enzo Cilenti, Sam Riley, Michael Smiley, Brie Larson
Directed by Edgar Wright Ansel Elgort, Jon Bernthal, Jon Hamm, Eiza González
Directed by Seth Gordon Dwayne Johnson, Zac Efron, Priyanka Chopra, Alexandra Daddario
Summer
|
Captain Mitch Buchannon is looking to beef up his roster of lifeguards. Together with the newbies, they..... Read more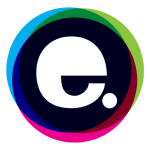 Directed by Gustavo Saavedra Carlos Julio Vega, Sebastian Rubio, Javier Valdés, Rómulo Assereto
Chrysostom's family embarks on a road trip with him as they revisit his hometown. During the journey, he..... Read more
Directed by Ruben Östlund Claes Bang, Elisabeth Moss, Dominic West, Terry Notary
Directed by Josef Hader Josef Hader, Pia Hierzegger, Jörg Hartmann, Georg Friedrich
Revenge
|
Work
|
George does not tell his wife about losing his job. Instead, he stays with Erich at the amusement park...... Read more
Directed by Aki Kaurismäki Ville Virtanen, Dome Karukoski, Kati Outinen, Tommi Korpela
Directed by John Cameron Mitchell Nicole Kidman, Elle Fanning, Ruth Wilson, Matt Lucas
Directed by Jonathan Dayton, Valerie Faris Emma Stone, Steve Carell, Andrea Riseborough, Natalie Morales
Sports
|
Bobby Riggs and Billie Jean King meet on the tennis court on that fateful day in 1973. Based on a true..... Read more
Directed by Armando Iannucci Andrea Riseborough, Olga Kurylenko, Jeffrey Tambor, Jason Isaacs
Directed by Jaak Kilmi Märt Pius, Karl-Andreas Kalmet, Veiko Porkanen, Esko Salminen
Ralf, Mario, and Kapp are so enamored by Hollywood. So they escape from Russia to Sweden to live the..... Read more
Directed by Macon Blair Melanie Lynskey, Chris Doubek, Marilyn Faith Hickey, Jared Roylance
Depression
|
Ruth's house was burglarized and the police is not doing anything. Taking things into her own hands, she..... Read more
Directed by Amy Jo Johnson Amy Jo Johnson, Michael Ironside, Julian Richings, Kristian Bruun
Directed by Mike Mills Annette Bening, Elle Fanning, Greta Gerwig, Billy Crudup
Dorothea and her son run a boarding house .and they have a unique roster of tenants. Together, they help..... Read more
Directed by James Franco James Franco, Megan Fox, Will Ferrell, Joey King
Directed by Jun Geng Xu Gang, Zhiyong Zhang
Crime
|
Zhang Ziyong finds himself in an old town, selling soap and stealing from his prospects. But is he the only..... Read more
Directed by Guillaume Canet Guillaume Canet, Marion Cotillard, Philippe Lefebvre, Gilles Lellouche
Rock and Roll
|
Guillaume Canet wants to prove he is not a has-been and he still has it. His family and friends look on as..... Read more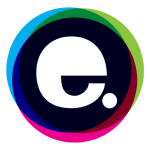 Directed by Manuel Martín Cuenca Javier Gutiérrez
Directed by Shinobu Yaguchi Fumiyo Kohinata, Eri Fukatsu, Yuki Izumisawa, Wakana Aoi
Directed by Bavo Defurne Isabelle Huppert, Kévin Azaïs, Johan Leysen, Muriel Bersy
New 2017 series to watch right now
Original TV Series categorized under 'Singing & Singers' released in 2017 so far as well as upcoming releases.
2017–
by Deborah Cox, Fiona Eagger
The story revolves around a solicitor who strives to manage a law firm as she hopes to return to her..... Read more
by
Portrays the predicament two children fall into after vandalizing some plants in a greenhouse as a dark..... Read more
2017–
by Gustavo Loza
The story is a humorous take on illegal immigration and human trafficking into US. Two estranged friends..... Read more
2017–
by Robia Rashid
An eighteen year old boy dealing with autism decides to find a girlfriend and the journey has a deep..... Read more
2017–
by Francisco Angones, Matt Youngberg
The animation series depicts the thrilling adventures of Uncle Scrooge, his nephews and his crew as they..... Read more
2017–
by N/A
Hiro, an academic prodigy strives to live upto the expectations in his campus and at the same time he has..... Read more
2017–
by Shane Prigmore, Chris Sonnenburg
An animation series that depicts Princess Rapunzel getting close to her family and her kingdom.
.. Read more
2016–
by Sarah Gubbins, Jill Soloway
An eccentric and hilarious situation arises when a married couple develop differences as both of them fall..... Read more
2017–
by Liz Flahive, Carly Mensch
The show offers a peek into the lifestyle of a group of women who work for a wrestling corporate.
.. Read more
2017–
by David Flebotte, Jim Carrey
The series is a book adaptation that depicts the intricacies of the complex business of making people..... Read more
2017–
by Francesca Delbanco, Nicholas Stoller
A group of friends in their forties share a nostalgic relationship of their days spent in college as they..... Read more
The Best Singing & Singers movies & tv series of the last decade
18 Mar 2011

by Greg Mottola

Two sci-fi nerds encounter an alien outside Area 51. When the alien, Paul, asks for their help, they embark..... Read more

28 Oct 2005

by Gore Verbinski

Dave is a successful weather man while his family life is struggling. An attractive job offer makes him..... Read more

31 Mar 2000

by Stephen Frears

After yet another break-up, thirty-something record store owner, Rob, begins to question his life. Wanting..... Read more

03 Oct 2008

by Larry Charles

A documentary where Bill Maher interviews people from different religious backgrounds.

.. Read more

16 Sep 2015

by Nicolas Bazz

Three scientists, a psychiatrist, and a mechanic end up 20,000 years away from their civilization through a..... Read more

08 Oct 2015

by David Wnendt

A comedy where Adolf Hitler wakes up in the 21st century. Though funny, he makes some interesting..... Read more

30 Sep 1988

by Chris Columbus

Teenager Johnny's mother is going through a hard time. Since she is a huge fan of Elvis, Johnny..... Read more

21 Apr 2016

by Liza Johnson

Based on the true and untold story of when superstar Elvis Presley met Richard Nixon, U.S. President.

.. Read more

We use cookies to ensure that we give you the best experience on our website. If you continue to use this site we will assume that you are happy with it.

Ok