Directed by Luc Besson Dane DeHaan, Cara Delevingne, Clive Owen, Rihanna
Directed by Rupert Sanders Scarlett Johansson, Pilou Asbæk, Takeshi Kitano, Juliette Binoche
Directed by James Gray Charlie Hunnam, Robert Pattinson, Sienna Miller, Tom Holland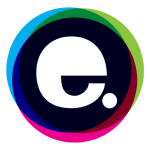 Directed by Hala Elkoussy Salma Samy, Menha Batraoui, Marwan Alazab, Zaki Abdel Wahab
Three women find themselves without a home in Cairo. Like the cactus, they struggle to survive.
.. Read more
Directed by Deepak Rauniyar Dayahang Rai, Asha Maya Magrati, Rabindra Singh Baniya, Sumi Malla
Chandra came home, after many years, to bury his father. He has to gather people around
to honor..... Read more
Directed by Stephen Gaghan Matthew McConaughey, Edgar Ramírez, Bryce Dallas Howard, Corey Stoll
Money
|
Prospector Kenny Wells struggled to revive his father's gold mining company. When he finally struck gold,..... Read more
Directed by Alex Kurtzman Tom Cruise, Russell Crowe, Annabelle Wallis, Sofia Boutella
Directed by Jordan Vogt-Roberts Tom Hiddleston, Samuel L. Jackson, Brie Larson, John C. Reilly
Explorers and scientists finally reached Skull Island. But they were not prepared to face what dwells on..... Read more
Directed by Joon-ho Bong Tilda Swinton, Sheena Kamal, Michael Mitton, Colm Hill
Directed by Guy Ritchie Charlie Hunnam, Astrid Bergès-Frisbey, Jude Law, Djimon Hounsou
New 2017 series to watch right now
Original TV Series categorized under 'Medieval Times & The Crusades' released in 2017 so far as well as upcoming releases.
2016–2017
by Matthew Arnold, Josh Friedman
The series depicts a modern interpretation of the stories that led to the famed fantasies of "Wizard..... Read more
2017–
by Scott Buck, M. Raven Metzner
A young man, equipped with exceptional martial arts skills is blessed with a mystical force 'Iron..... Read more
2014–2017
by Robert Levine, Jonathan E. Steinberg
The series delves into the world of pirates, twenty years prior to the setting of R.L. Stevenson's..... Read more
2017–
by Gustavo Loza
The story is a humorous take on illegal immigration and human trafficking into US. Two estranged friends..... Read more
2017
by Gustavo Lipsztein
2017–
by Francisco Angones, Matt Youngberg
The animation series depicts the thrilling adventures of Uncle Scrooge, his nephews and his crew as they..... Read more
2017–
by N/A
Hiro, an academic prodigy strives to live upto the expectations in his campus and at the same time he has..... Read more
2017–
by Shane Prigmore, Chris Sonnenburg
An animation series that depicts Princess Rapunzel getting close to her family and her kingdom.
.. Read more
2017–
by Scott Buck
In a world where extraordinary is looked upon with fear, a community of Superhumans strives to protect..... Read more
2017–
by Steve Lightfoot
Frank Castle dedicates his life to fight crime in his own way after the murder of his family. He considers..... Read more
The Best Medieval Times & The Crusades movies & tv series of the last decade
26 May 2017

by Joachim Rønning, Espen Sandberg

Captain Jack Sparrow is searching for the Trident of Poseidon, which gives its possessor control of the..... Read more

26 Feb 2016

by Alex Proyas

Bek, a mortal, teams up with the god Horus to fight against Set. They hope to bring Egypt out of the..... Read more

12 Dec 2014

by Ridley Scott

Moses goes before Pharaoh and demands that he lets God's people go. The journey of Moses leading..... Read more

15 Apr 2011

by Carlos Saldanha

Blu is a domesticated American bird and is the last male of his species. His owner is convinced to take him..... Read more

17 Dec 2010

by Joseph Kosinski

Sam Flynn wants to find his missing father, Kevin. He ends up being pulled into the digital world his..... Read more

02 Nov 2012

by Rich Moore

Wreck-It Ralph wants to be a loved and famous hero. Sneaking into another video game just wreaks havoc, and..... Read more

26 Sep 1997

by Lee Tamahori

Three man get stranded in the Alaskan wilderness. They struggle to survive as they are being hunted by a..... Read more

2014–

by Mehmet Bozdag

The story depicts the events in life of one of the most famous warriors in Turkish history..... Read more

2011–2013

by N/A

The famed fictional tale of unparalleled love between Leyla and Mecnun is interpreted with an absurd but..... Read more

We use cookies to ensure that we give you the best experience on our website. If you continue to use this site we will assume that you are happy with it.

Ok