21 Jul 2017
by Luc Besson
A special ops team must maintain order on the human territories. They are sent on a mission to Alpha and.....Read more
31 Mar 2017
by Rupert Sanders
Major Kusanagi is the first cyber-enhanced soldier. When she discovers that her life was stolen, not saved,.....Read more
21 Apr 2017
by James Gray
An explorer heads into the Amazon and finds evidence of an unknown and advanced civilization. After.....Read more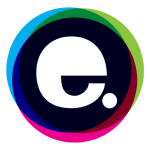 28 Jan 2017
by Hala Elkoussy
Three women find themselves without a home in Cairo. Like the cactus, they struggle to survive.
..Read more
09 Dec 2016
by Deepak Rauniyar
Chandra came home, after many years, to bury his father. He has to gather people around
to honor.....Read more
27 Jan 2017
by Stephen Gaghan
Prospector Kenny Wells struggled to revive his father's gold mining company. When he finally struck gold,.....Read more
09 Jun 2017
by Alex Kurtzman
Nick Morton is a tomb raider and discovers Ahmanet's sarcophagus. Ahmanet, now brought back to life,.....Read more
10 Mar 2017
by Jordan Vogt-Roberts
Explorers and scientists finally reached Skull Island. But they were not prepared to face what dwells on.....Read more
28 Jun 2017
by Joon-ho Bong
Mija goes to great lengths to save Okja. With the help of others, they expose animal cruelty.
..Read more
12 May 2017
by Guy Ritchie
Arthur grew up living an obscure life, not understanding his lineage. Until one day, he was forced to.....Read more
New 2017 series
2016–2017
by Matthew Arnold, Josh Friedman
The series depicts a modern interpretation of the stories that led to the famed fantasies of "Wizard..... Read more
2017–
by Scott Buck, M. Raven Metzner
A young man, equipped with exceptional martial arts skills is blessed with a mystical force 'Iron..... Read more
2014–2017
by Robert Levine, Jonathan E. Steinberg
The series delves into the world of pirates, twenty years prior to the setting of R.L. Stevenson's..... Read more
2017–
by Gustavo Loza
The story is a humorous take on illegal immigration and human trafficking into US. Two estranged friends..... Read more
2017
by Gustavo Lipsztein
..... Read more
2017–
by Francisco Angones, Matt Youngberg
The animation series depicts the thrilling adventures of Uncle Scrooge, his nephews and his crew as they..... Read more
2017–
by N/A
Hiro, an academic prodigy strives to live upto the expectations in his campus and at the same time he has..... Read more
2017–
by Shane Prigmore, Chris Sonnenburg
An animation series that depicts Princess Rapunzel getting close to her family and her kingdom.
.. Read more
2017–
by Scott Buck
In a world where extraordinary is looked upon with fear, a community of Superhumans strives to protect..... Read more
2017–
by Steve Lightfoot
Frank Castle dedicates his life to fight crime in his own way after the murder of his family. He considers..... Read more
The Best Adventure movies & tv series of the last decade
2014–

by Mehmet Bozdag

The story depicts the events in life of one of the most famous warriors in Turkish history..... Read more

2011–2013

by N/A

The famed fictional tale of unparalleled love between Leyla and Mecnun is interpreted with an absurd but..... Read more

2010–

by Peter Exacoustos

The story is about two young men who have grown up together and share a spirit for adventure.

.. Read more

2006–

by N/A

Days of a struggling detective change when he is forced to take custody of his younger brother. The two..... Read more

2005–2008

by Michael Dante DiMartino, Bryan Konietzko

A young lad is believed to be a re-incarnation and is meant to fulfill a prophecy. He is caught amidst a..... Read more

2009–2010

by N/A

A tale of two brothers who are left physically deformed after an attempt to revive their dead mother fails..... Read more

2012–2016

by Alex Hirsch

The Gravity Falls is a mysterious town and the twin siblings Mabel and Dipper look to enjoy their adventure..... Read more

2013–2014

by N/A

A young Spanish dressmaker is happily engaged to a suitable prospect when her peace is disturbed by a..... Read more

2015–

by Javier Olivares, Pablo Olivares

The series explores the theme of time travelling. Three women from different eras join forces to prevent..... Read more

We use cookies to ensure that we give you the best experience on our website. If you continue to use this site we will assume that you are happy with it.

Ok