Drop everything and listen to FOUR 'new' Spice Girls songs
Bet you weren't expecting to hear new music from 90s girlgroup behemoths the Spice Girls today, were you? While these four (FOUR!!) previously unheard songs were recorded more than 15 years ago, they never saw the light of day… until now.
The tracks, recorded for the girls' final studio album Forever after the departure of Geri Halliwell, appeared on Soundcloud yesterday (February 11) but were quickly removed – not before a handful of clever souls nabbed them for YouTube.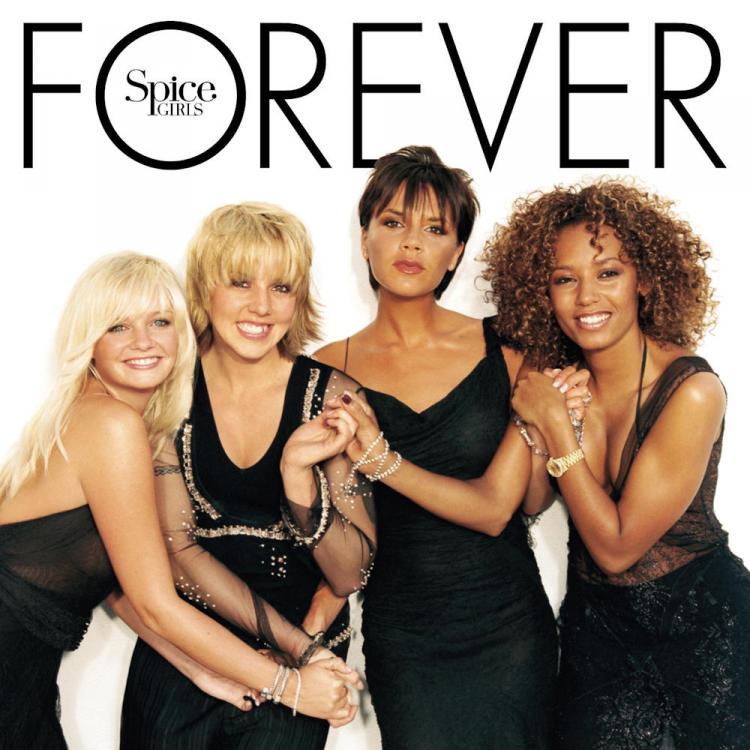 Forever was their final album (Photo: Packshot)
This one, 'If It's Lovin' On Your Mind', has got 90s-influenced pop written all over it. It's like a cross between early Britney Spears, retro Backstreet Boys and 'When The Lights Go Out' by 5ive.
'A Day In Your Life' is classic Spice Girls in terms of its lyrics: turn that frown upside down, seize the day, etc etc. Hearing Victoria really going for it is quite something.
'Pain Proof' sees Melanie C embracing the rocky sound she was also running towards with her early solo stuff. Victoria's also unleashing her inner rock goddess and it is magnificent.
Finally, 'Right Back At Ya' actually made the final cut but not in this slightly differently-produced form. The girls themselves are credited as co-writers here.
Forever peaked at No2 in the UK and No39 in the US, spawning only two hit singles: 'Goodbye' and the double-A side 'Holler'/'Let Love Lead The Way'. The girls went on to reform – with Geri – in 2007 but their were rumours of low ticket sales for their reunion tour, and single 'Headlines' missed the Top 10. In their prime, they shifted more than 50 million albums worldwide and scored nine UK No1s.