Downton Abbey Loses Out On People's Choice Award As The Walking Dead Takes Favorite Cable TV Drama Award
Downton Abbey went home empty handed at the People's Choice Awards last night after the hit British period drama failed to win the award it was nominated for.
Up against Pretty Little Liars, The Walking Dead, White Collar and Sons of Anarchy for favourite cable TV drama, it was The Walking Dead that grasped the gong at the prestigious event last night.
With so much happening in series four of Downton, we wonder why the hit drama failed to do well at the ceremony. It was only this week that the first episode of the new series in the US scored a record 10.2 million viewers.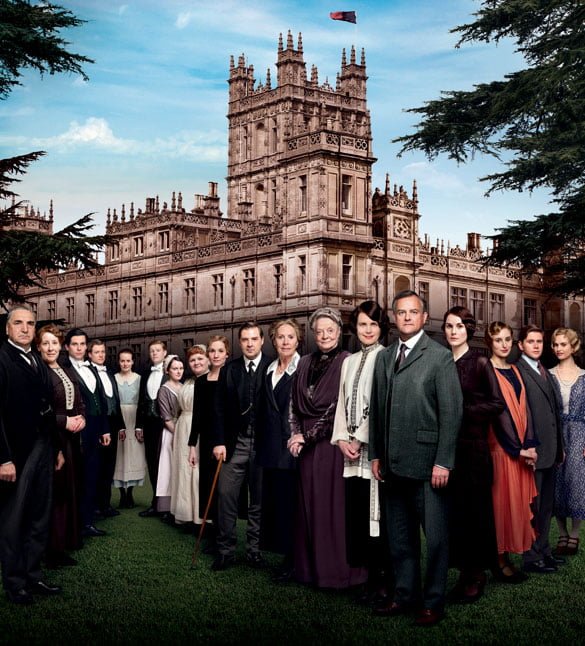 Downton Abbey didn't win a People's Choice Award last night (ITV Pictures)
Speaking about the viewing figures for the first episode of the new season, which was the highest for a drama in the network's history, USA Today reported Paula Kerger, PBS president and CEO as saying:
"As this captivating drama continues, our audiences have been eagerly awaiting this new season to see what's next for these beloved characters.
"I'm so pleased that millions of viewers have returned to Downton Abbey on their local PBS stations for what has become a post-holiday tradition."
Meanwhile, fans of Downton can rest easy knowing that the drama will not be ending anytime soon. Confirming that the future of Downton is safe, executive producer Gareth Neame said in a statement:
"I can confirm that there are no plans to end the show after the fifth series. ITV commission each series on a year-by-year basis. In an interview given to the Wall Street Journal (published 31.12.13), Julian Fellowes stated that the show would not go on forever (inevitable of course and something both he and I have been on the record for previously). For now ITV have commissioned series five and that is what we are busy preparing."