Daniel Radcliffe, Emma Watson And Rupert Grint To Cameo In JK Rowlings' Harry Potter Spin-off Fantastic Beasts?
JK Rowling has opened up on her Harry Potter spin-off, Fantastic Beasts and Where to Find Them, joking that she'd love Daniel Radcliffe, Emma Watson and Rupert Grint to make some heavily camouflaged cameos in the movie.
The writer has been hard at work on the screenplay for the spinoff, which Warner Brothers are turning into a new movie. Talking to Emma, who played Hermione in the Harry Potter films, for the new issue of Wonderland magazine, Rowling reveals that she loved returning to the Potter universe.
The new film is based around Newt Scamander, the fictional author of Fantastic Beasts the textbook the Hogwarts students study in school, with the author recalling of her first meetings with the studio about the movie:
"When Warner Brothers came to me and said they wanted to make a film out of the book, I had this simultaneous feeling of 'it has a lot of potential', and another feeling of slight panic that 'I know some things about Newt and I don't want you to ruin that for me' because I knew who he was".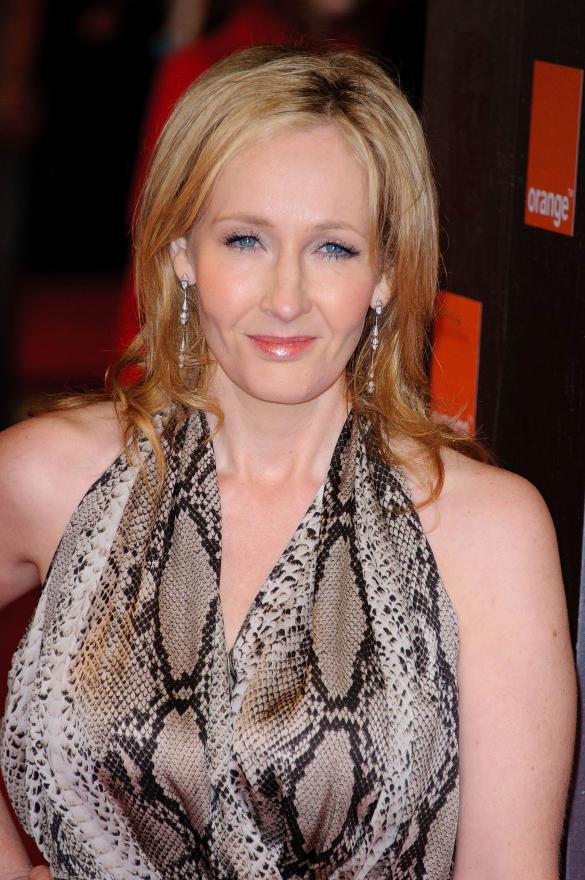 JK Rowling has spoken out on her new Harry Potter spinoff (WENN)

"I went away and sort of dwelt on what I knew about Newt, not intending to write a script but just trying to collect my thoughts. Then I really did have one of those moments that always make you phenomenally excited as a writer, but also that you know is going to end up being a ton of work".
"I thought, 'Oh my God, a whole plot's just descended on me!' But I wanted to do it as I was really excited about it… I thought I'll give them this plot and then – fatally – I sat down and thought, 'I just wonder what it would look like…' and wrote a rough draft in 12 days!"
Rowling went on to joke in her interview with Emma that she'd love the Harry Potter cast to cameo in the film, telling Watson: "I really want you, Dan [Radcliffe] and Rupert [Grint] in really heavy make-up in the background of a scene in Fantastic Beasts, and I'll join you".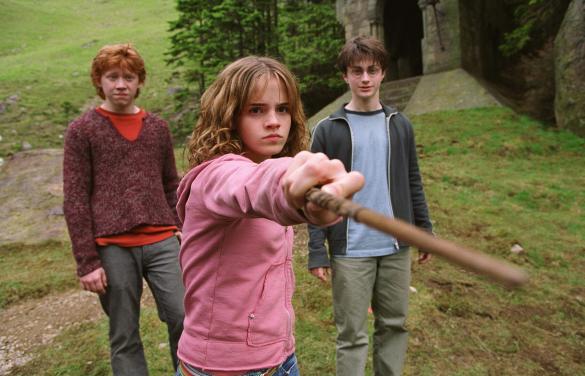 Will Rupert, Emma and Daniel reprise their Harry Potter roles? (WENN)
"We'll sit in a bar room having a laugh for an afternoon, and then we can see if anyone can spot us. I personally would like to be in drag, just to make sure no-one can spot me at all!"
Daniel hinted last year that he wouldn't say no to an appearance but is not sure how his character would fit in to the new world.
"I don't think I'm going to be coming back, we can't be doing these characters when we're 40, so there has to be a line drawn," Dan told the Hollywood Reporter before teasing "[However, it could happen] because I never know what Jo is going to write, but, at the moment, I'm in the same position that everyone else is in – waiting to hear what information is coming out because I don't know anything about these new films… "
"I'll be intrigued to see what she does. If time travel rears its head again, I'll be intrigued to see what she (Rowling) does," he added.