09 Jun 2017
by Roger Michell
Philip's cousin Ambrose dies a while after marrying Rachel. Philip is convinced that Rachel killed..... Read more
21 Apr 2017
by Ben Wheatley
It's 1978 in Boston, Massachusetts. Two gangs meet in a warehouse. Who will survive?
.. Read more
20 Oct 2017
by Tomas Alfredson
Several detectives are leading a murder investigation. A cop must connect old cases to the new ones. to..... Read more
26 Jan 2017
by Colm McCarthy
Taking place in a dystopian future, a mysterious fungal disease has ravaged the human race. A scientist, a..... Read more
25 Oct 2017
by Francis Lee
Johnny is prone to drinking and one-night stands to while away the time, tending to their farm. But all..... Read more
22 Sep 2017
by Matthew Vaughn
Eggsy and Merlin are the only remaining Kingsmen, after their headquarters was blown away and wiping out..... Read more
01 Dec 2017
by John Cameron Mitchell
London, 1977. Extra-terrestrial Zan wants to know how humans live. Enn teaches her how.
.. Read more
06 Oct 2017
by Stephen Frears
Abdul joins the staff of Queen Victoria and they develop an unlikely friendship. With the help of Abdul,..... Read more
12 Jan 2018
by Jaume Collet-Serra
Michael's train ride to and from work is anything but exciting. Except when he has to solve a mystery..... Read more
12 May 2017
by Guy Ritchie
Arthur grew up living an obscure life, not understanding his lineage. Until one day, he was forced to..... Read more
24 Mar 2017
by Hope Dickson Leach
Aubrey and her estranged father are forced to deal with Harry's death and their farm together. Can Aubrey..... Read more
N/A
by Paddy Considine
Boxing champion Matty Burton collapses after a title fight and falls into a coma. Will he able to pick up..... Read more
21 Jul 2017
by Christopher Nolan
The Germans had them surrounded from all sides. Through the combined heroic efforts of British and French..... Read more
13 Jan 2017
by Ben Affleck
"Never get involved with the mafia" is a hard lesson war veteran Joe Coughlin has to learn. Or is it..... Read more
New 2017 series
2017–
by N/A
Some activists in 1970s London were set out to free a political prisoner and wage a resistance..... Read more
2017–
by Chips Hardy, Tom Hardy, Steven Knight
Adventurer James Keziah returns to a war affected London with a determination to rebuild his father's..... Read more
2017–
by N/A
Show portrays how a war veteran puts his extensive skill set to use as he works as a private detective and..... Read more
2017
by N/A
The series leads into the fantasy world of witches as it depicts the life and journey of five witches who..... Read more
2017–
by N/A
Show highlights the adventures of a witch student at a prestigious academy. She seems to mess everything..... Read more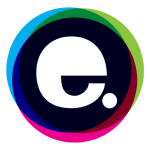 2017–2018
by N/A
A family on holidays is exposed to a violent threat of cannibalism when they witness few people feeding on..... Read more
2016–
by Daisy Goodwin
The series focuses on the early life of Queen Victoria as it highlights her ascension to throne at a very..... Read more
2016–
by Paolo Sorrentino
The show revolves around the assumption of duties as a pope by Lenny Belardo, the first American to be..... Read more
The Best United Kingdom movies & tv series of the last decade
2013–2014

by Dennis Kelly

A twisted and suspenseful paranoia show about a a group of people, who meet online and discovered some..... Read more

2013–

by Jane Campion, Gerard Lee

A detective comes face to face with herself and dire secrets of a small town in New Zealand as she is..... Read more

2013–2017

by Chris Chibnall

The harmony and peace in a seemingly calm town comes under threat as the murder investigation of an eleven..... Read more

2011–

by Charlie Brooker

A series that presents the dark side of technology. It delves into the future of technological advances and..... Read more

2014–

by N/A

A business heiress finds herself in middle of an international dilemma as she struggles to stand for..... Read more

2015

by N/A

The lifestyle in England is about to change as the culture is about to witness a huge change. The year 1990..... Read more

2008–2010

by Adrian Hodges

Highlights a survival situation as a deadly virus annihilates more than 90% of the world's..... Read more

2016

by Steve Thompson

The series highlights the slum town of Jericho in 1870s and the harsh conditions the residents live in..... Read more

2008–

by N/A

The story focuses on Amy Dorrit who leads a life of labour and toil to earn money for her family. Her life..... Read more

We use cookies to ensure that we give you the best experience on our website. If you continue to use this site we will assume that you are happy with it.

Ok