Check Out Brand New Images From Jurassic World Ahead Of Next Year's Release
Jurassic World has another twelve months to go before it lands on cinema screens, so fans will have to make do with three teaser images that have just been released from the much-anticipated film.
Not much is known about the plot right now, but Chris Pratt, who is said to play "Owen", looks brooding as he straddles a motorbike in one of the pictures, looking as though he's about to rescue someone in peril.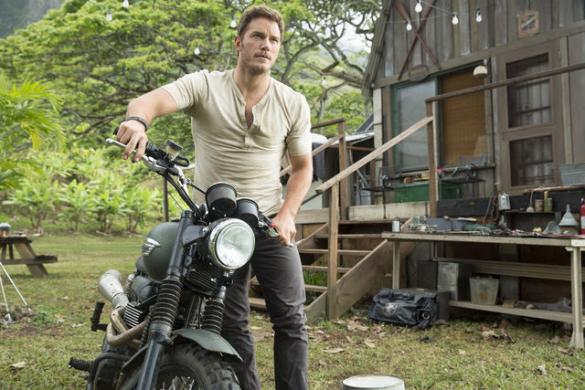 Chris Pratt stars as Owen in the latest Jurassic blockbuster (Universal Pictures)
Bryce Dallas Howard – daughter of actor turned director Ron Howard – who plays "Beth" meanwhile, looks rather smart in a matching cream ensemble as she chats to Chris' character in another photo.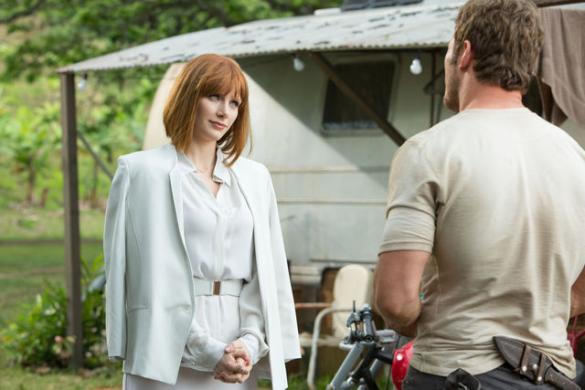 Bryce Dallas Howard stars alongside Chris Pratt in Jurassic World (Universal Pictures)
Child actors Nick Robinson ("Zach") and Ty Simpkins ("Gray") look petrified in the final image, which quite possibly sees them watching a terrifying dinosaur approach.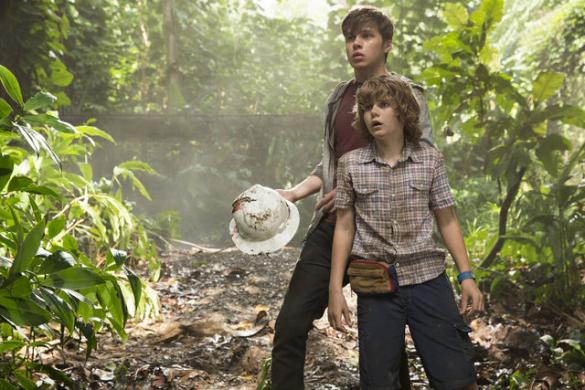 Nick Robinson and Ty Simpkins look petrified in the new Jurassic movie (Universal Pictures)
Judy Greer and Irrfan Khan are among the other stars expected to appear in the movie, which continues the successful dinosaur franchise, that began all the way back in 1993 with Jurassic Park.
The images are certainly a tantalising taster of the excitement to come when the film is released next year, although pictures of some of the dinosaur stars are also eagerly awaited!
The role of Owen looks like it will be a heroic one, marking a change in character for Chris Pratt, who is used to playing comedy characters, including the wonderfully dim but loveable Andy in the TV series Parks And Recreation.